The moons and planets across the star systems in Starfield have many different resources that you can harvest, such as Fluorine. Fluorine is a mineral that can be used at workbenches to craft items and upgrade gear. If you're looking for Fluorine, here's a guide on where you can find it in Starfield.
Where to find Fluorine in Starfield
If you're looking for Fluorine, I recommend going to the planet Procyon III in the Procyon A star system. Set course to this planet and when you reach there, you'll get the option to Scan Resource. This will highlight the resource hotspots on Procyon III, including the places that have Fluorine.
Put a marker at any Fluorine hotspot, land there, and start searching for it. There are some other places that show the availability of Fluorine when you scan them, such as Rhea—the moon of Saturn in SOL—and the planet Niira in Narion. However, I had a hard time mining Fluorine at these locations, due to extreme environmental conditions. You should avoid such planets and moons if you're looking to mine minerals.
How to get Fluorine in Starfield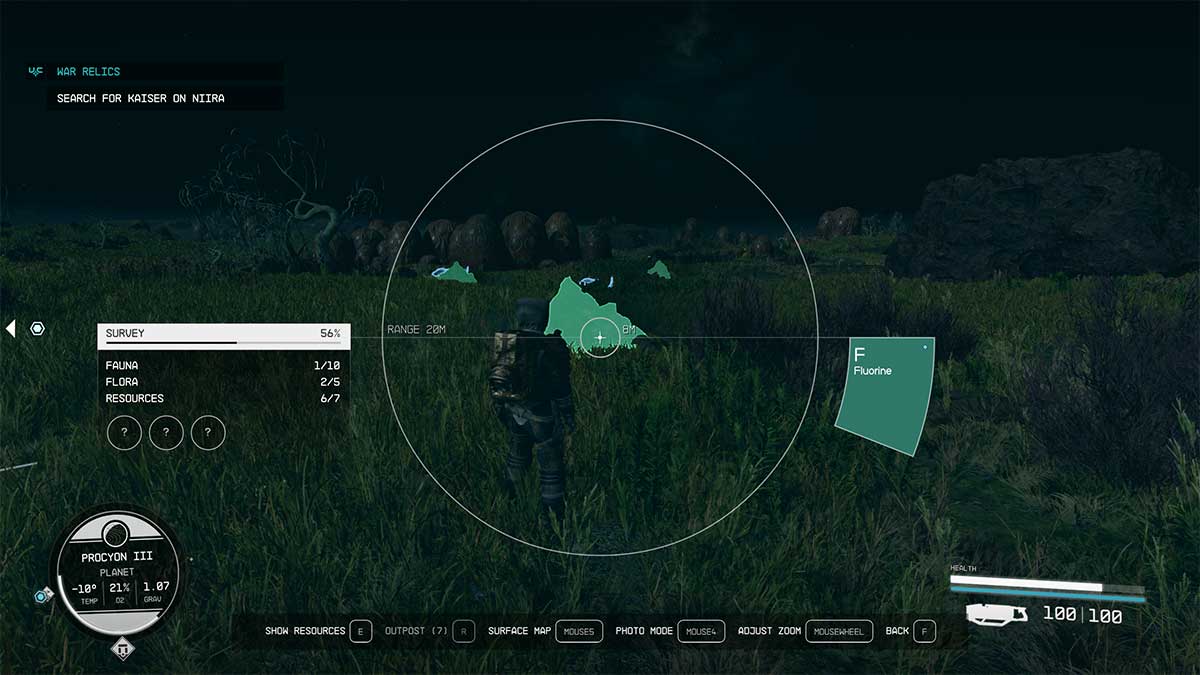 Just like the gases Chlorine and Argon, Fluorine can be mined from vents. While exploring a Fluorine-rich planet, use your scanner to identify vents like the one I've shown in the image above. When you find a Fluorine vent, get close and press harvest when the prompt appears to add the resource to your inventory. If you have credits to spare and want to save some time, you can purchase Fluorine from vendors if they have it in stock.
Stay tuned to Pro Game Guides for more Starfield content. In the meantime, head over to our article on How to Discover What Infinity LTD is Doing at the Clinic in Starfield.