Starfield is Bethesda's latest spacefaring adventure, where players can journey across the cosmic vastness. With up to a thousand explorable planets in the game, you must master space navigation, and that's where the galactic map comes in. I was unsure how to use it at first because the game doesn't explain much, and navigation methods can become confusing, especially if you have just started. Do not worry if you're stuck; this guide will help you become a true starfarer quickly!
How to use the navigation console in Starfield
There are two kinds of maps in Starfield:
Surface map: displays features of a planet or a moon.
Starmap: displays features of a solar system.
To access and use the Starfield surface map, press M on your keyboard or the View button right next to the d-pad if you're on Xbox. If you're looking to move on to a different planet and explore the local solar system, you can plot a course by accessing the star map at the ship's cockpit or navigation table.
To zoom out of a star map, press the Tab button on your PC or the B button on your Xbox controller. You will see a map of an entire solar system. From there, you can choose to select different planets, scan them, or plot a landing, if possible, by clicking on them.
How to move to a different solar system in Starfield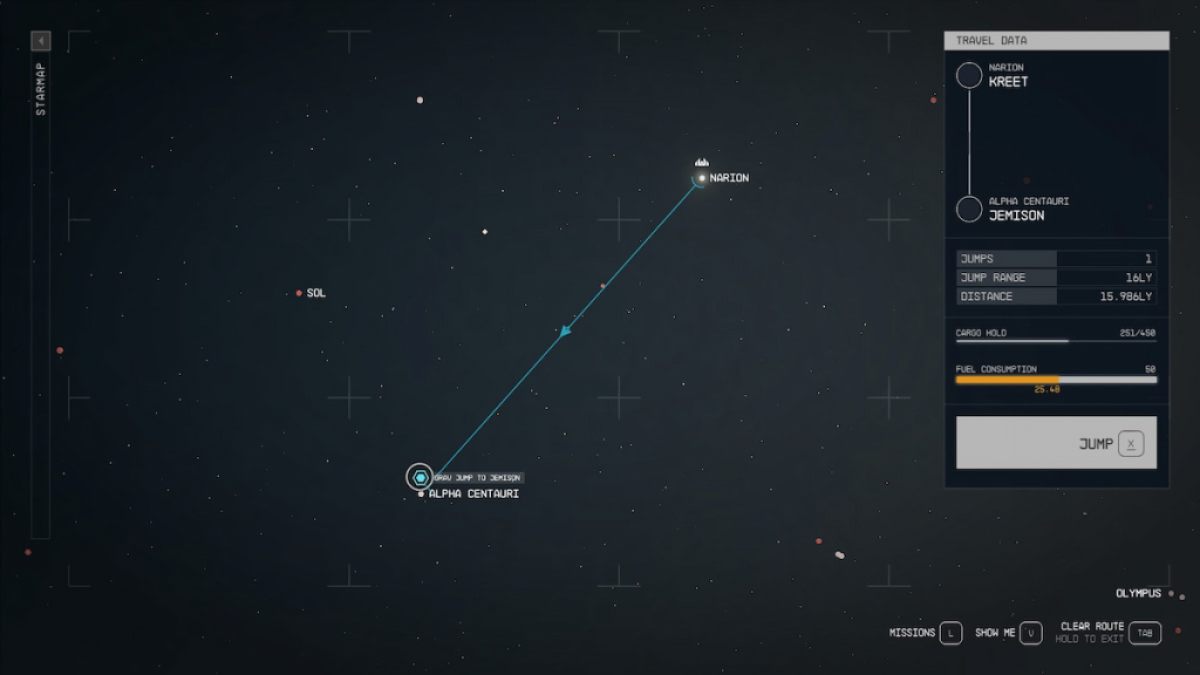 If you're looking to explore different solar systems in Starfield, you must plot a course and make a grav jump. Follow the steps below:
Once in the star map, press the Tab button on the PC or B button on a controller to get a solar system view.
Press Tab or B again to gain a view of solar systems on a more macro scale.
Click on the star designation in the system of your choice. Doing so will plot a grav jump course.
Press X on your keyboard to perform a grav jump.
Looking for more guides to help your journey across the expanse of Starfield? Look no further; you've come to the right place! Check out All Med Pack Locations in Starfield & How to Craft Medicine and Starfield Miscellaneous Items You Shouldn't Sell, here on Pro Game Guides!