You are not alone if your Steam games take a while to start up or Steam is just running slow. Plenty of users encounter problems with Steam running slow and other related issues. Luckily, all Steam Running Slow issues are easily fixed with a few troubleshooting steps. That said, if you want to fix your Steam app running and launching games slowly, we recommend trying the following steps:
Clear Steam Download cache
Clear Steam Browser data
Set Steam priority to high
How to clear Steam Download cache
Clearing the Steam Download cache is one potential fix that can solve any slow-down issues you are experiencing. To clear the Steam Download cache, first launch Steam and open the Settings tab. You can open the Steam Settings tab by clicking on the Steam icon to the top left of your screen. Opening the Steam icon will open a drop-down list, and Settings will be one of those options. Click Settings, then click the Download category, and you can clear the Steam Download cache by pressing the button marked below.
Related: Best multiplayer games in the Steam Summer Sale 2022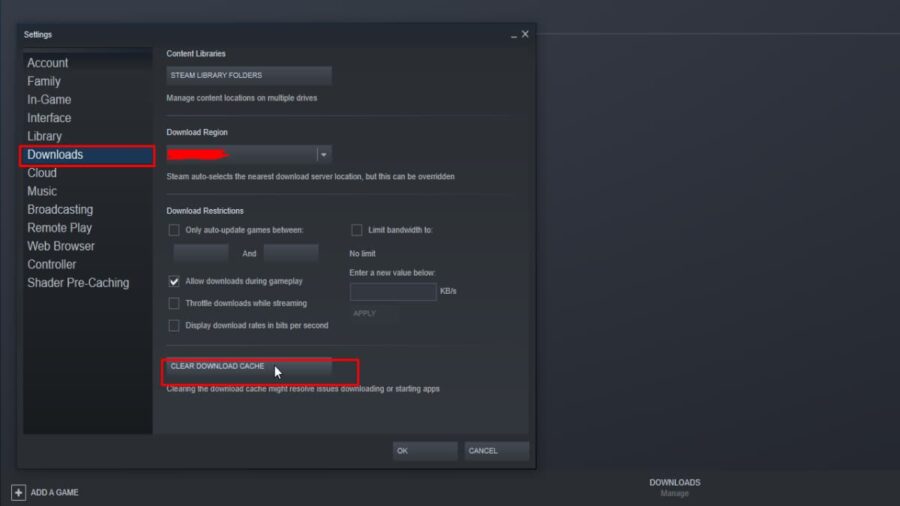 How to clear Steam Browser data
The next fix you can try to solve Steam running slow is to clear Steam Browser data. You can find an option to clear Steam Browser settings by opening the Settings tab and clicking Web Browser settings. Under Web Browser settings, you can find an option to clear Browser data, as shown below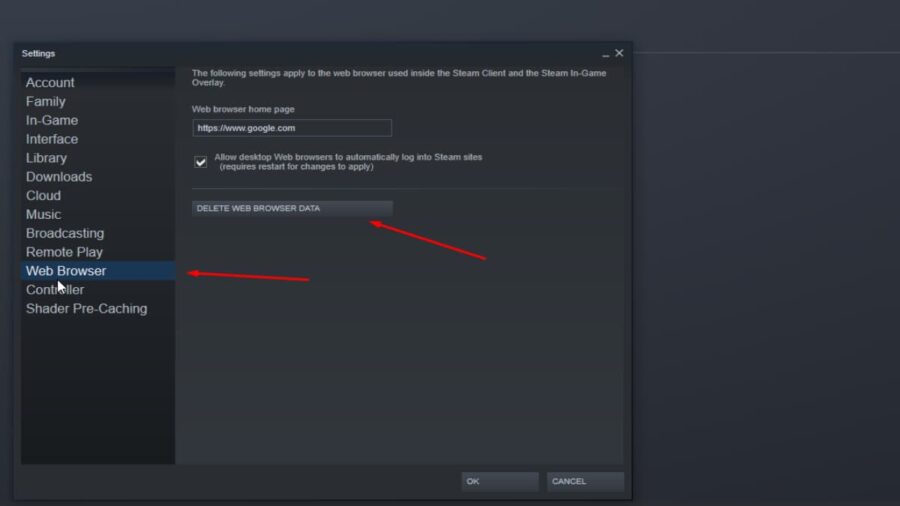 How to set Steam priority to high
If all else fails in fixing Steam running slow, the last option you can try is to change Steam's priority to high. You can set Steam's priority to high by opening up Task Manager on your PC. Open Task Manager by pressing Crt+Alt+Delete. Doing so will take you to a page containing a PC options list. The last option will be called Task Manager, and clicking it will open Task Manager.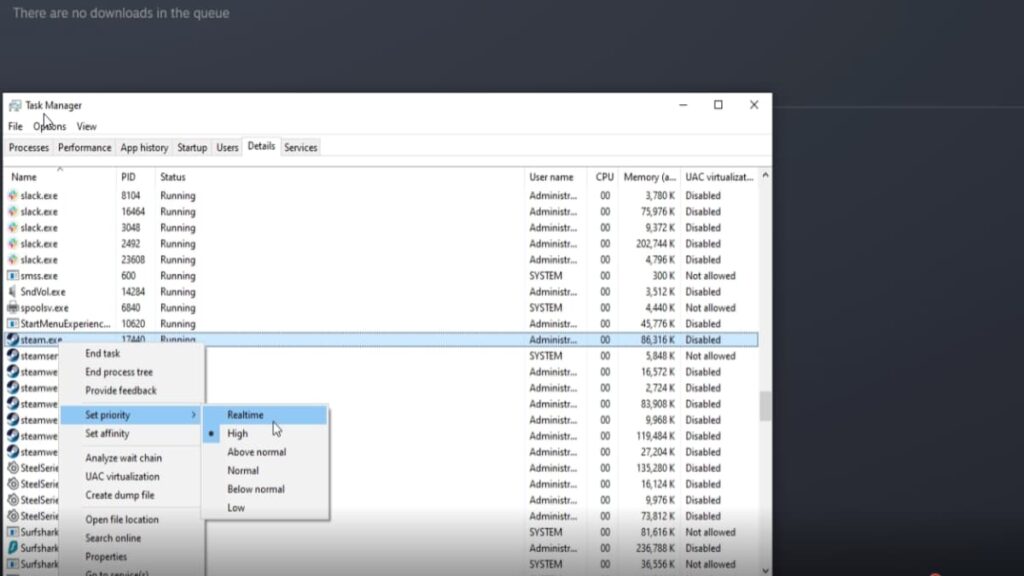 After opening Task Manager, you can change Steam's property on your PC to High by finding it under Details in the Task Manager. When you find the Steam app under Details, right-click it, click the option called Set priority, then change it to High, as shown above.
For more on Steam, check out How to Link Steam and Social Club on GTA 5 (PC) Best Cheap Steam Summer Sale Deals (under $10) here on Pro Game Guides.