In Tales of Arise, players can change their current equipped artes sets by going into their inventory menu hub by pressing the menu button for Xbox and Playstation.
Doing so will bring up the menu, and if players want to change their artes, they will need to visit the option that says "Artes," as shown below.
Inside this menu, players will be able to change their current ground attack artes and their aerial attack artes, and what artes companions will use in combat.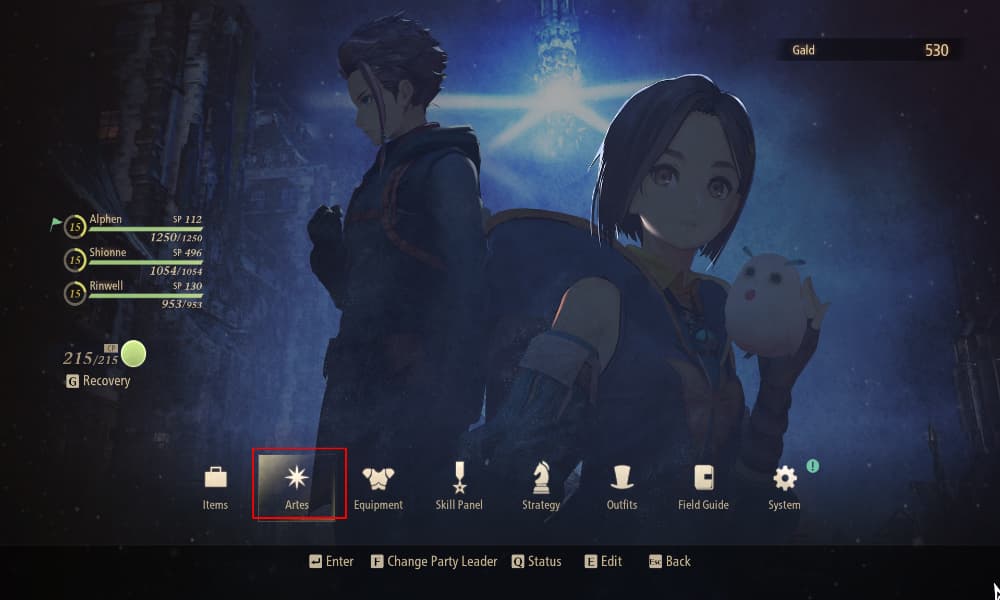 If you want to change one of your artes, all you need to do is press either A or X on an arte, and this will bring a small menu of all the available artes you have for either ground or aerial attacks.
Find one you want and then hit A or X to change the previous arte to a new one - doing so will change your currently equipped artes.
If you want to change one of your companion's artes, you will first need to switch your character to them by pressing either RT or R1. After this, you will be able to check any artes your characters have unlocked to mark them to be auto-used in combat.
However, if you change to one of your companions during combat, you will be able to change their artes similar to the main character. To change characters, simply open the menu while in combat and hit either RT or R1. Doing so will then allow you to change out their artes similar to the main character.
How to unlock Artes in Tales of Arise
To unlock more artes you will need to either unlock them via the skill tree by earning SP points from beating battles and side quests.
You can also unlock new artes by repeatedly using artes you already have. If you become proficient enough with them, you will sometimes unlock a brand new arte of the same type.

Check out some of our other Tales of Arise guides!