Tales of Arise has quite a few DLC items players can obtain depending on if they preordered a certain version of the game or bought a DLC pack from the store.
In any case, once you have DLC items, you will need to claim them before they will show up in your inventory in Tales of Arise. So to claim any unclaimed DLC items you may have, you will first need to boot up the game and load your save game.
Once in the game, hit ESC or the main button key for your controller. Doing so should bring you to the main menu selection, where you can view your items, skills, and change party leader.
One of the options among all of these will be one called system. Click the system option, and another tab should appear shortly after. This tab will display various options, one of which is an option called unclaimed DLC items. You will need to click this option if you want to claim your DLC items.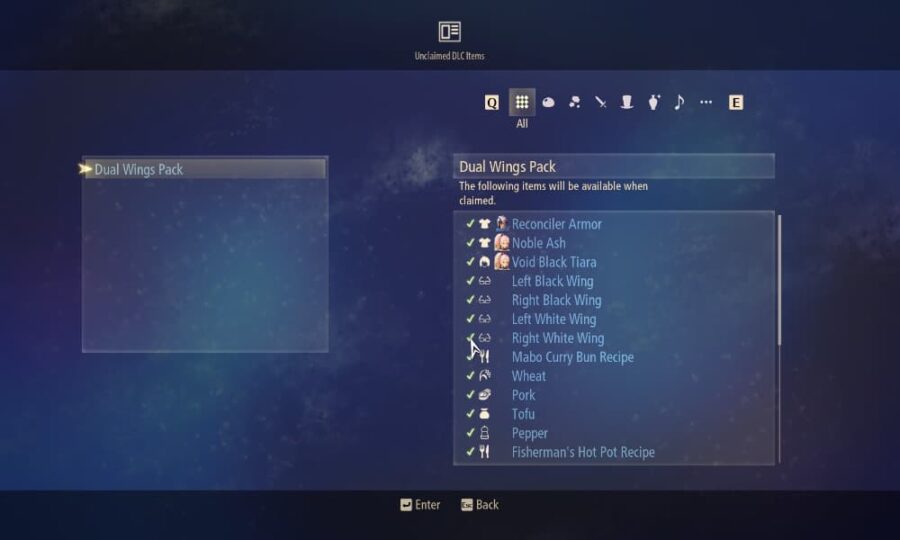 Clicking this option will bring you to a tab shown above. As you can see, we already claimed our items, but you can claim your DLC by pressing the button on this screen if you haven't already.
If you are unsure what key this is, you can figure out what key by looking at your screen's bottom. At the button, there should be text that will let you know what button you will need to press to claim your items. Press this button, and you will claim any unclaimed DLC you may have in Tales of Arise.
Check out some of our other Tales of Arise guides!