Eventually, as you play Tales of Arise, you will come across a side quest called Shionne the Fashion Critic in the game.
You can find this quest by speaking to the Handsome Nobleman NPC that can be found in the spot shown below in Ulzbeck. Speaking to him will start a dialogue interaction where the man will ask Shionne for fashion advice. Shionne can then answer the man with the following choices of dialogue, as listed below.
Something aggressive.
Just regular clothing.
Something that says money.
None of these options won't have an effect until much later in the game, but if you choose one, the man will pick an outfit that matches your suggestion.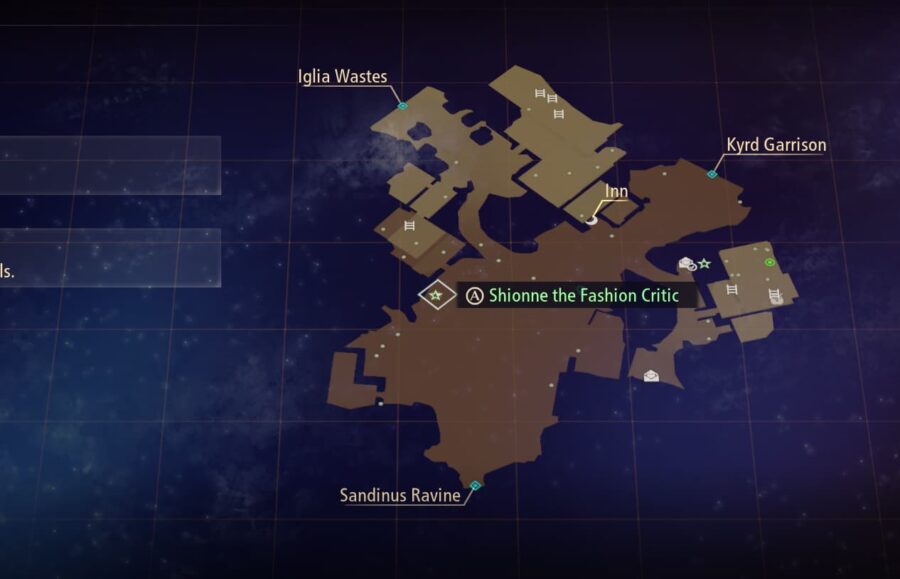 He will take time doing so as well, and in fact, you will not be able to complete this quest until you have beaten the final boss in Tales of Arise. Because of this, you will need to return later and when you do the Handsome Nobleman will show you his new outfit.
The reward for completing the quest will also be 1600k gald and a total of 135 sp, all of which can be carried over into a new run of Tales of Arise via the new game plus content.
Check out some of our other Tales of Arise guides!