Chrysoberyl Masses, despite sounding like something straight out of a late-night medical anomaly show, is a type of ore in Tales of Arise. It is used to craft Alexandrite, which is an accessory that reduces incoming damage from both light and dark element attacks by 50-percent. This is a handy accessory for both the boss of Act Two and the vast majority of the final act.
Ore Farming in General
Farming a specific ore in Tales of Arise is somewhat time-consuming—not because it takes a while to get all the ore spots, but because it takes the passage of time for ores to respawn. So even if you can take the most optimal route to claim all the spots for Chrysoberyl Masses, you'll have to wait for the ore to respawn before you can go again.
Because of this, it's recommended that you mix your resource farming. Go for a handful of ores or world materials that spawn in different maps. Or do your ore farming, then go do something else entirely for a while.
Related: How to get Brimore in Tales of Arise - Best Brimore Locations
Chrysoberyl Mass Locations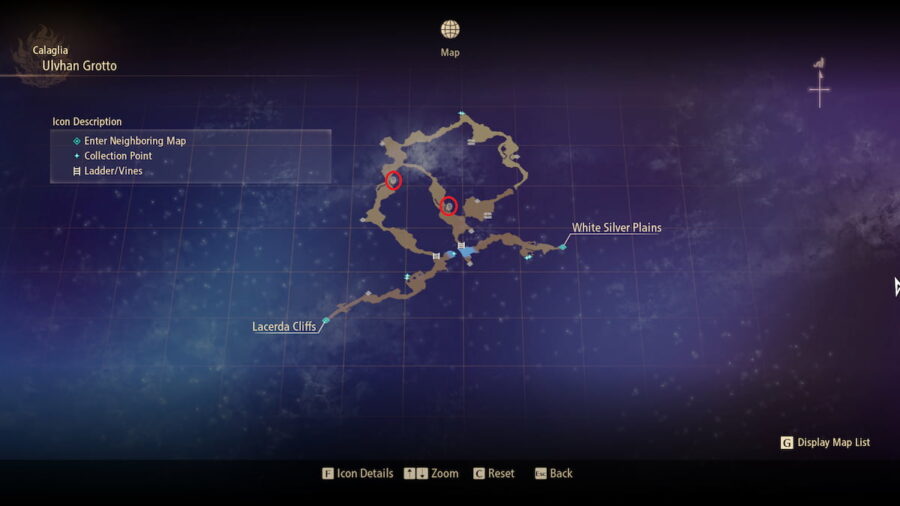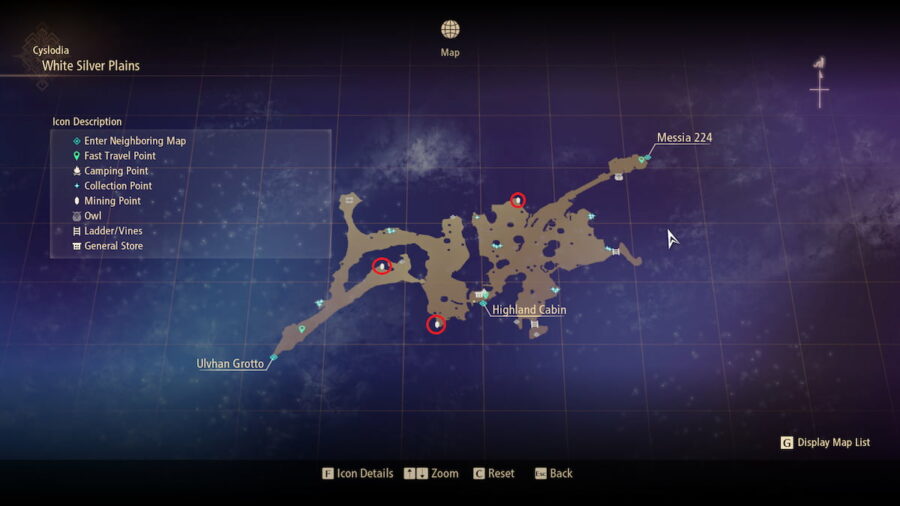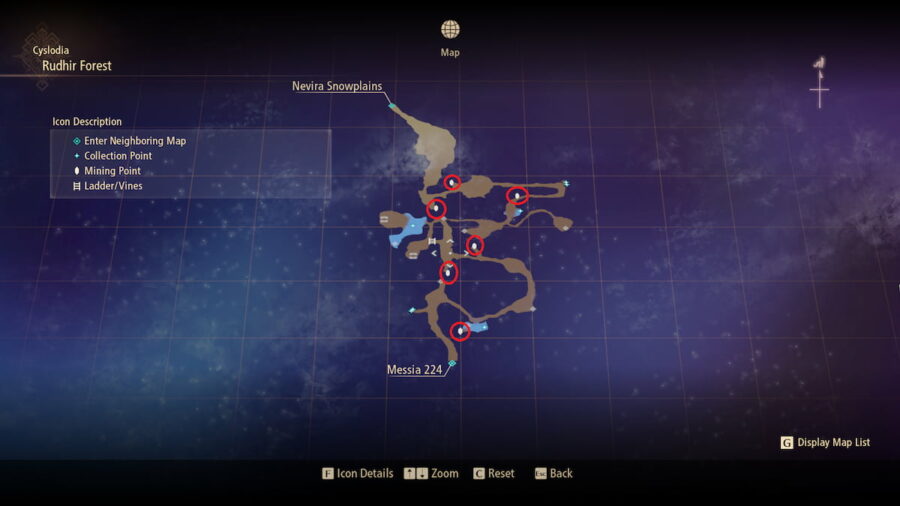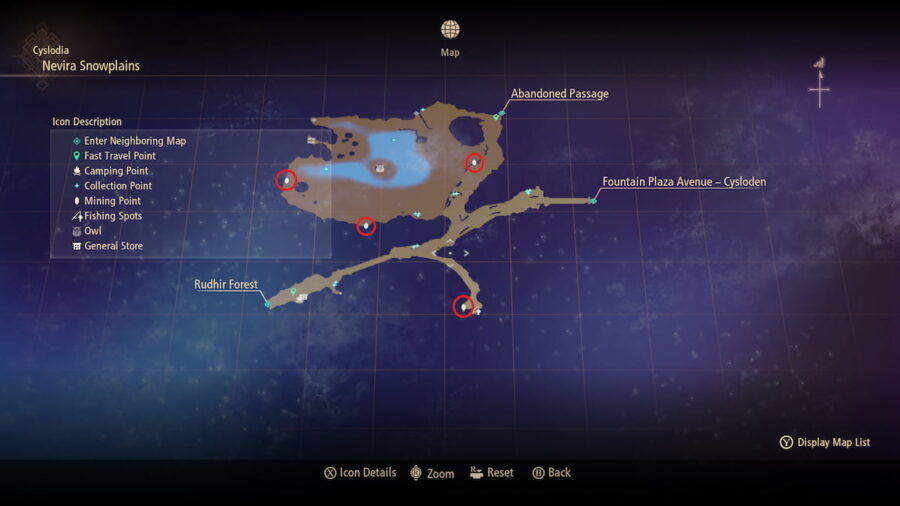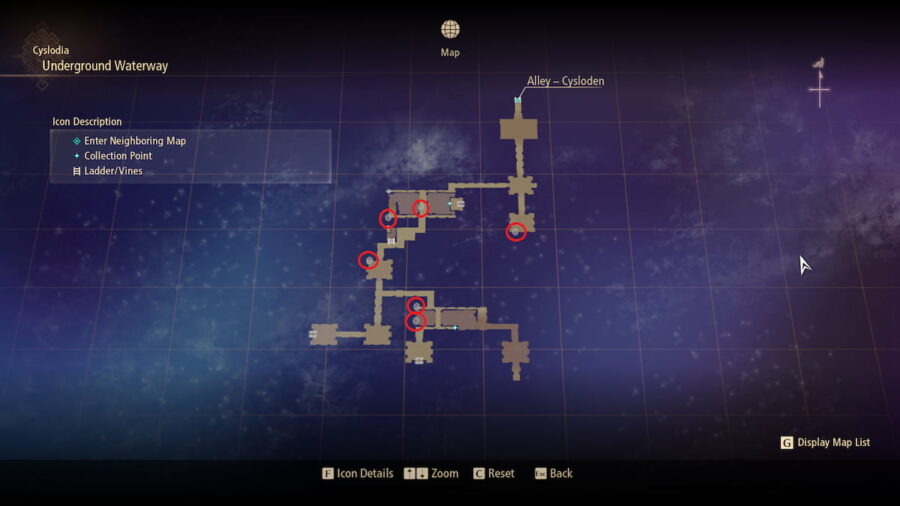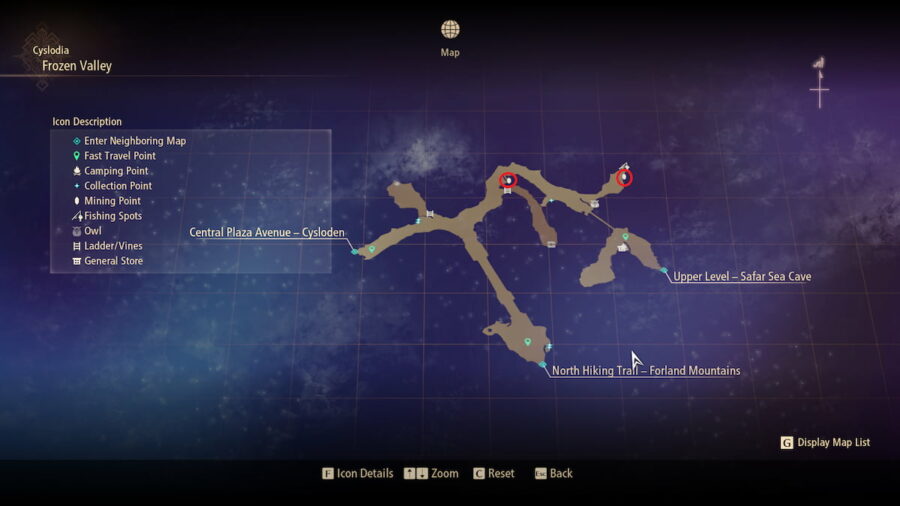 In the order of the above images, the locations you can gather Chrysoberyl Masses at are:
Ulvhan Grotto
White Silver Plains
Rudhir Forest
Nevira Snowplains
Underground Waterway
Frozen Valley
We've found that the two best locations to get your Chrysoberyl Mass fix are Rudhir Forest and the Underground Waterway. These two locations are dungeons, which means that they're teeming with baddies. But in return for having to dodge or bash a few more enemies than usual, the density of ore gathering locations is much higher than in the other locations.
For more helpful Tales of Arise guides, check out our Tales of Arise category!