The Tears of Themis Anniversary event, Blissful Fête, runs throughout July and brings plenty of Stellis Celebrations for attorneys to enjoy and resources to farm for the coveted Shadow of Themis limited banner. From July 5, 2022, to July 30, 2022, you can play various Festive Games with your favorite male leads to earn S-Chips and Likes Celebration Stickers.
One of the Festive Games you can play is called the Trial of Love. Head to the Stellis Celebration menu above the X-Note, select Festive Games, and choose the Chromatic Melody to begin.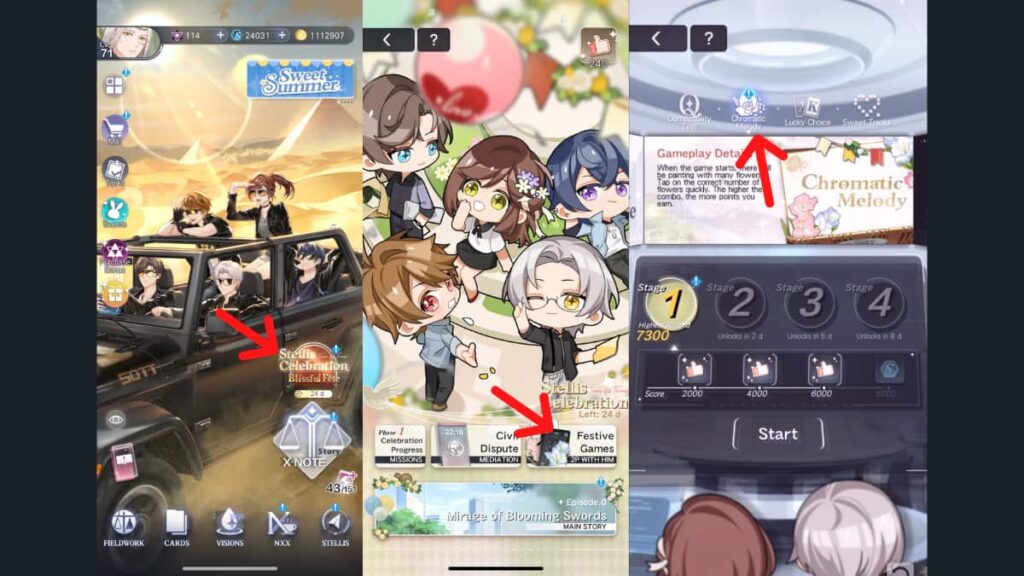 How to play Chromatic Melody in the Tears of Themis Anniversary event
Chromatic Melody is a flower collection game where you need to tap on as many flowers as you can to score points within a time limit. Each type of flower will grant a different number of points, and tapping on most flowers consecutively will build up a combo that will further increase your points.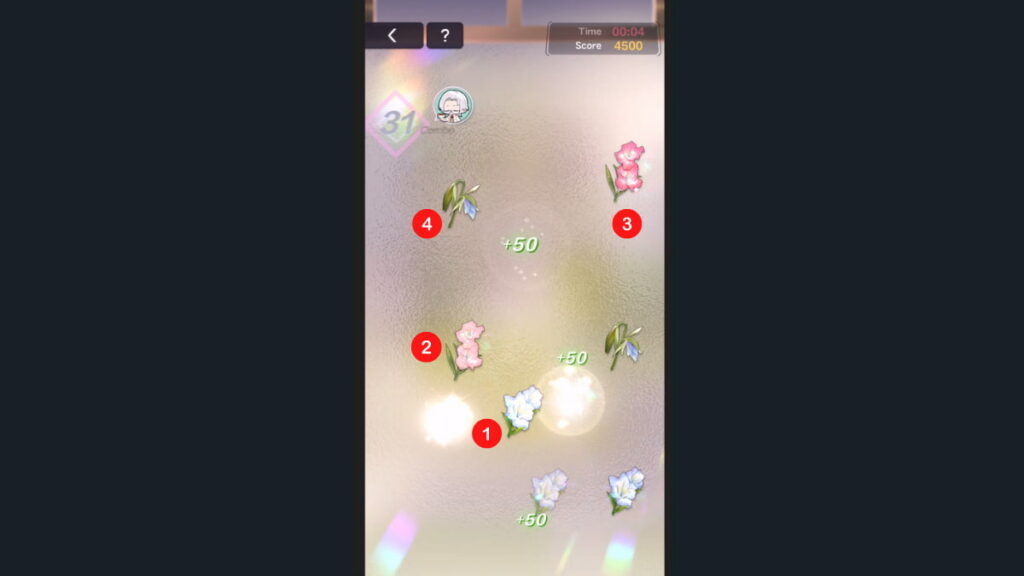 There are four types of flowers in the Chromatic Melody mini-game:
Blue flower—50 points
Light pink flower—100 points
Hot pink flower—500 points and clears all other good flowers on the screen (you will get points for all the flowers it clears)
Wilted flower—decreases 50 points and breaks your combo
You don't need to tap the same kind of flower to build a combo, so just tap on every flower on the screen—except for the wilted ones—to complete the game. You need to tap as quickly as you can, as you need to reach the highest score on each stage to get the S-Chip reward. There are four stages that unlock throughout the event, so make sure to check back once in a while. Don't forget to claim your rewards manually by clicking each reward above the score line (under stages)!
Check out our guide on All answers to the Trial of Love in Tears of Themis – Stellis Anniversary event Festive Games guide to complete another Festive Game.