The Chubby Riceball Crisis is an event that runs from Feb. 6, 2022 to Feb. 16, 2022, and is open to all of Stellis City's budding attorneys. Its gameplay revolves around memory cards, and rewards include event R cards of all four male leads.
Initiate the event by clicking on the Chubby Riceball Crisis banner on the upper right of the screen or in the events menu on the left. When you first start, the story dialogue with all four male leads will prompt. Once that's done, you can start playing through the event!
Memory Card Game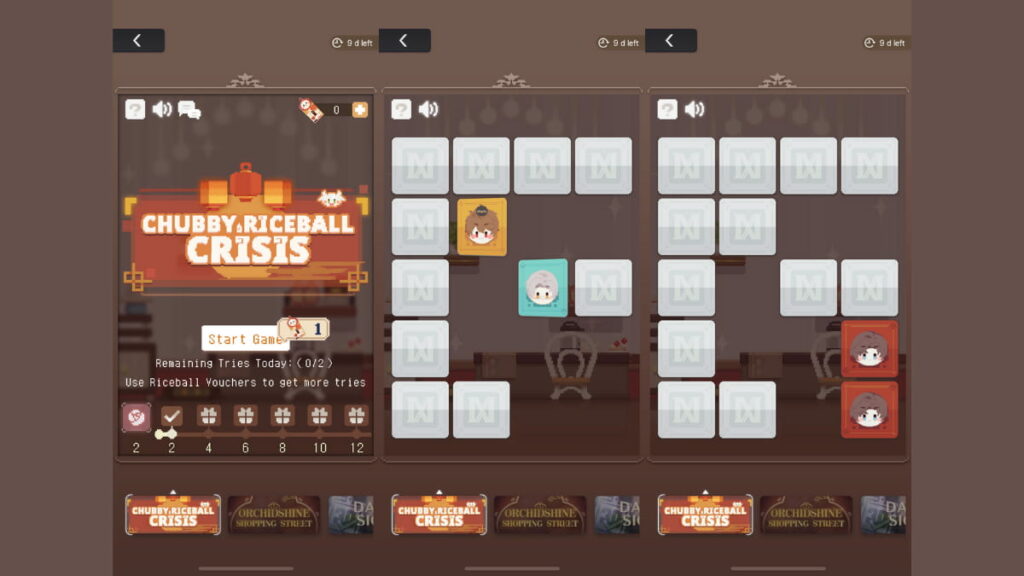 Click Start to initiate the memory card game. Your goal is to flip two matching cards until every card has been cleared from the board. There are no penalties for flipping the incorrect cards, so you can keep trying until you're done. You can only play the game twice per day for free.
You can purchase Riceball Experience Tickets for 50 S-Chips each (limit of 10 per account) to replenish the number of chances you get to play the game.
Related: Tears of Themis Episode 2: The Unbearable Love Investigation and Trial walkthrough
Rewards
Daily Rewards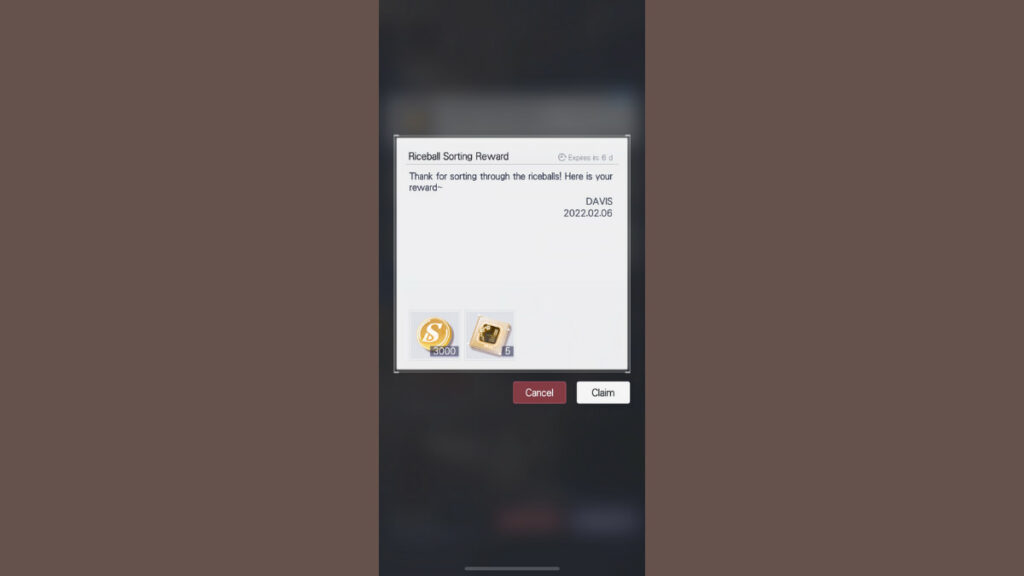 Clearing the memory card game the first time two times every day will merit you 3,000 Stellin and x5 Oracle of Justice III each time. These need to be manually claimed from the Mailbox, which only holds gifts for six days—so don't forget to claim them!
One-Time Rewards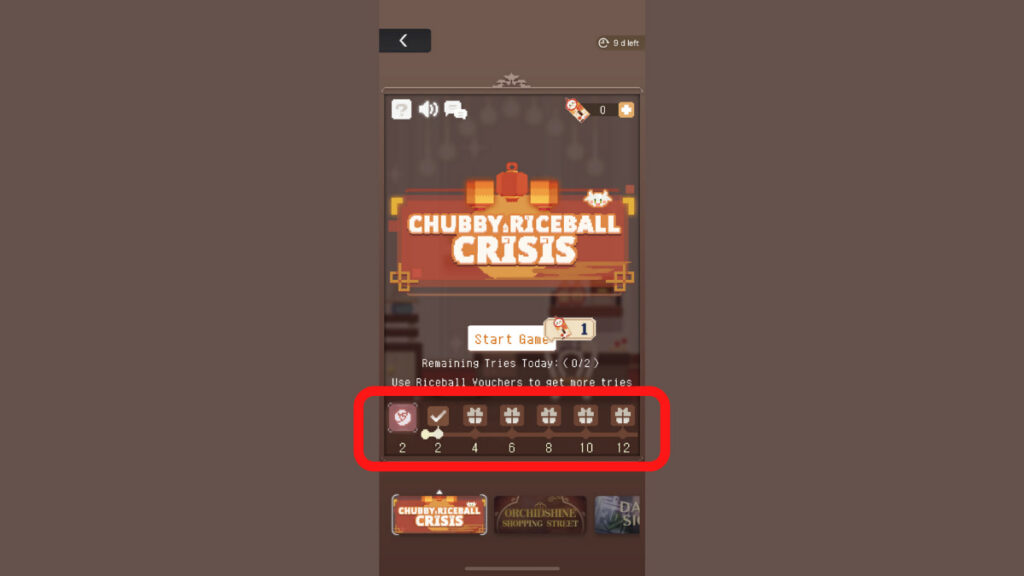 Clearing the board every two times will grant you one-time rewards that can be claimed from the event page. These are also sent to your Mailbox, so remember to claim them before they're gone.
You need to play through the event every day for all 10 days to get all rewards (seven days to get all the limited event items, including the Badge). If you miss a few days, you need to spend Riceball Experience Tickets to make up for the missed memory card games.
| Number of Memory Card Games Played | Rewards |
| --- | --- |
| 2 | x5 Logic Chip II, x5 Empathy Chip II, x5 Intuition Chip II |
| 4 | Artem's event R card: With You |
| 6 | Luke's event R card: Together |
| 8 | Vyn's event R card: Wish |
| 10 | Marius' event R card: Victory Is at Hand |
| 12 | x88,888 Stellin |
| 14 | Round Crisis Badge |
| 16 | x5 Vision Star R, x5 Equalization Star R, x5 Mind Star R, x5 Infinity Star R |
| 18 | x5 Vision Star R, x5 Equalization Star R, x5 Mind Star R, x5 Infinity Star R |
| 20 | x5 Vision Star R, x5 Equalization Star R, x5 Mind Star R, x5 Infinity Star R |
Check out our guide on How do limited banners work in Tears of Themis to prep for future steamy banners.