The Tears of Themis Forget Not Your Love event runs from February 24, 2023, to March 6, 2023, celebrating the release of Vyn Richter's first Sweet Chapter. The event is open to all attorneys who have completed the X-Note Main Story 2-28. It runs alongside the Hungering Desire Shadow of Themis banner, featuring two Vyn SSR cards.
How to complete the Forget Not Your Love event in Tears of Themis
Forget Not Your Love is a task-based event, featuring daily and event tasks that you can complete for rewards. It's important to know that the Sweet Chapter is permanent content, but the task rewards can only be claimed during the event period. If you aren't interested in the rewards, you don't have to rush to participate, but we highly recommend doing so as you can get a limited "Tea Aroma" Badge for completing all event tasks.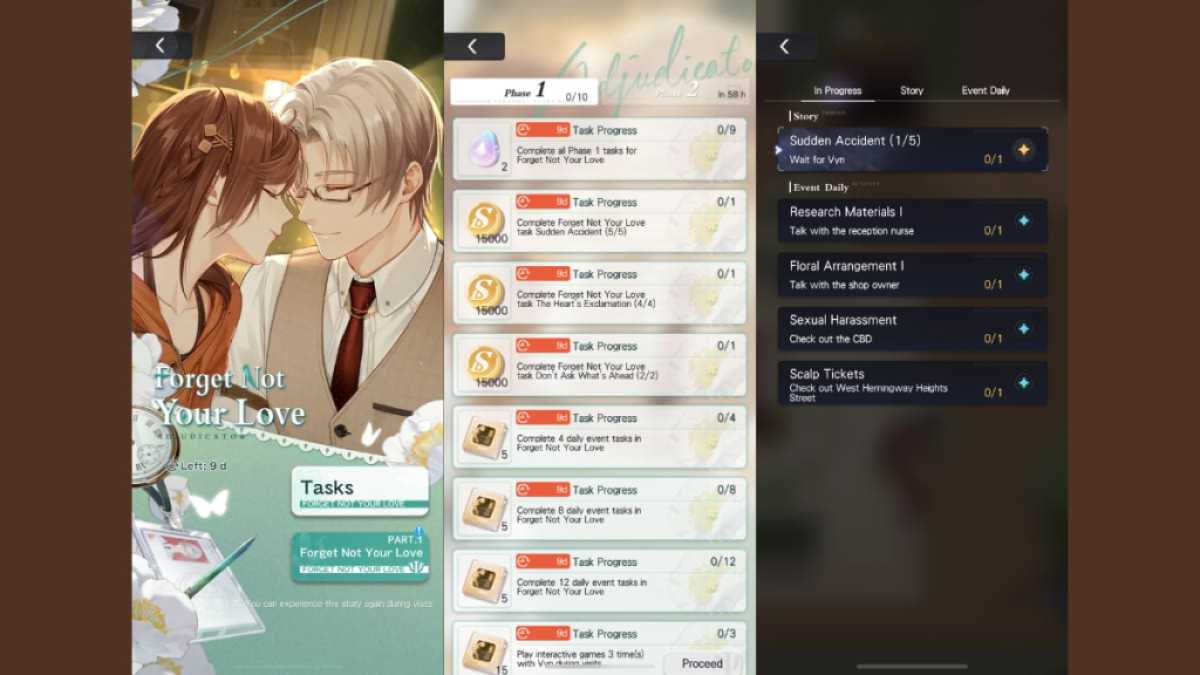 Head to the Forget Not Your Love event page under the rotating banner on the upper right of the screen, then select Tasks to get an overview of the daily and event tasks. These are unlocked in two Phases.
Phase one: February 24
Phase two: February 27
The daily tasks reset alongside the server reset, so be careful and make sure to complete them on time if you want to get the rewards! You need to complete 28 daily tasks (seven days) to get all of the rewards, and there is no way to make up for missed days. The Sweet Chapter utilizes the Stellis City system, but you must access it from the event menu to navigate around the areas specific to Vyn's story, such as his home.
Related: Tears of Themis Episode 8 – Bloom of Sorrow Investigation and Trial walkthrough
Tears of Themis Hungering Desire Shadow of Themis guide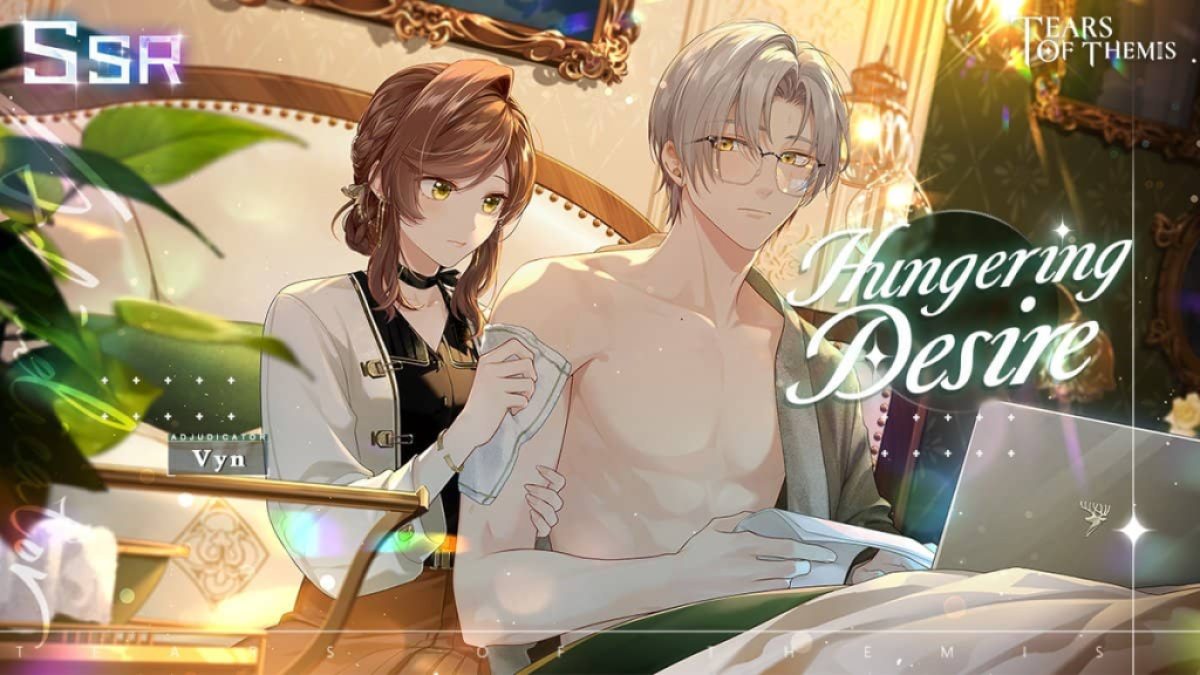 Hungering Desire is a double SSR banner featuring two of Vyn Richter's cards:
SSR "Near and Far" (old)
SSR "Hungering Desire" (new)
The banner uses normal Tears of Themis with a 100-pull pity. Every time you pull, you'll get x1 Trace of Tears that can be used to purchase card upgrade materials from the banner shop at the bottom left of the Vision page (expires after Hungering Desire ends).
The pity will only reset when you get an SSR you don't have. For example, if you get SSR "Nea rand Far" at 40 pulls and didn't already own it, pity will unfortunately reset. If you already owned it before, pity will not reset, and you can keep trying for SSR "Hungering Desire" using the same pity counter.
If you own none or both of the cards, you will get a random SSR at pity.
If you own "Near and Far," you will get "Hungering Desire" at pity.
"Hungering Desire" is not an event-exclusive card. It will enter the Shadow of Themis rotational banners after the event ends, but it's unclear when its next rerun will occur.
To enjoy more Sweet Chapters, check out our guide on How to read Sweet Chapters in Tears of Themis here on Pro Game Guides.