The Tears of Themis Snowfallen Secrets event runs from December 12, 2022, to December 26, 2022, and is open to all attorneys who have completed the X-Note Main Story 2-28. During the event, the NXX Investigation Team will take on the case of a legendary magician targeted by an online persona named "Wither" in the Winter Magic Fest.
Once you start the event and read the first part of the story, you'll unlock a plethora of activities and can start playing through the first Episode. There are three Episodes in total, and they'll unlock throughout the event period.
How to find Clues in the Tears of Themis Snowfallen Secrets event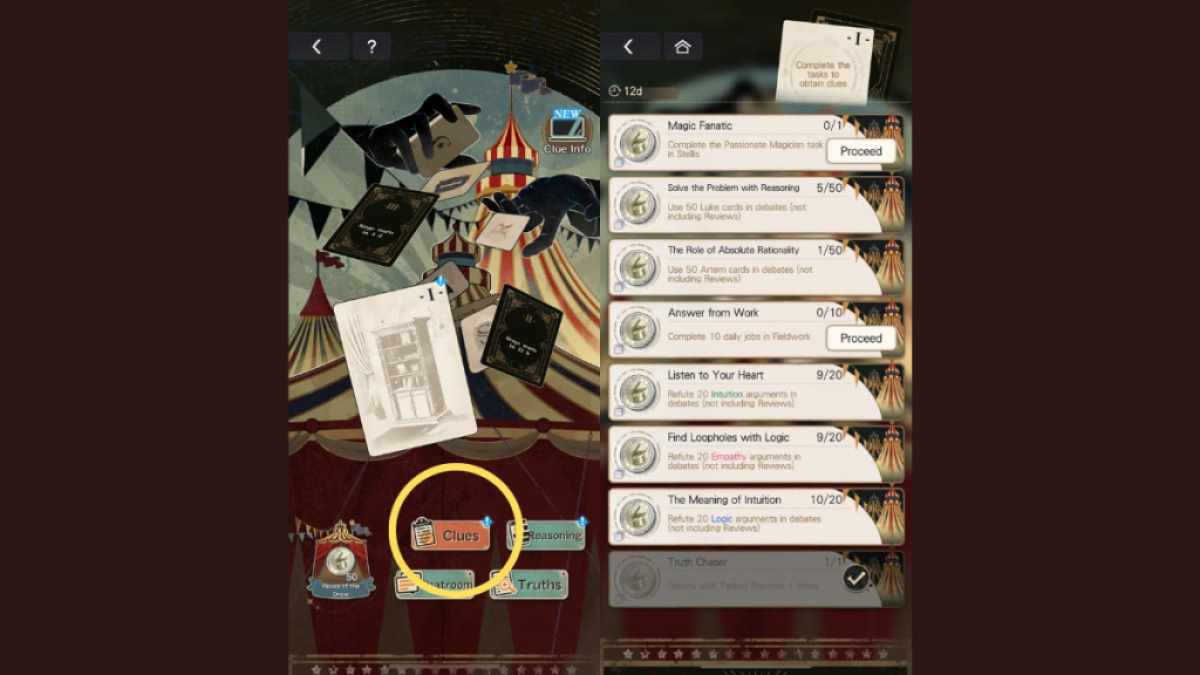 In order to investigate a venue, you first need to collect Clues. Head to the event page and click Clues to find a list of tasks. Completing them will reward you with Draw Coins, resources, and Clues. You need to complete them all to proceed with the Investigation. Since Investigation areas are tied to each Episode, it's impossible to complete the event without collecting all Clues.
Related: Tears of Themis cancels JP dubbing for Main Stories and Event Stories
How to Investigate in the Tears of Themis Snowfallen Secrets event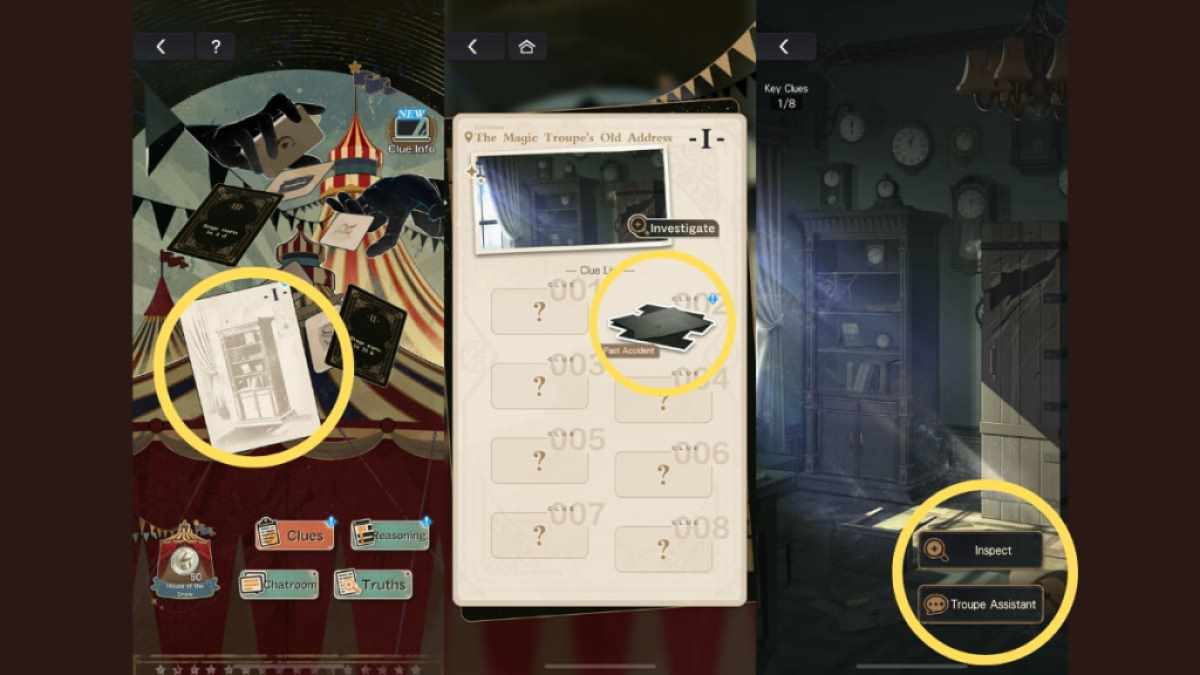 Select the Episode you're at to begin the Investigation. You can only investigate the Clues you've collected. Click on a Clue to enter the Investigation area, where you'll usually find two options. When there's a dialogue option under Inspect, make sure to click on it, then click on the dialogue again to complete the conversation. This may sometimes result in Questioning.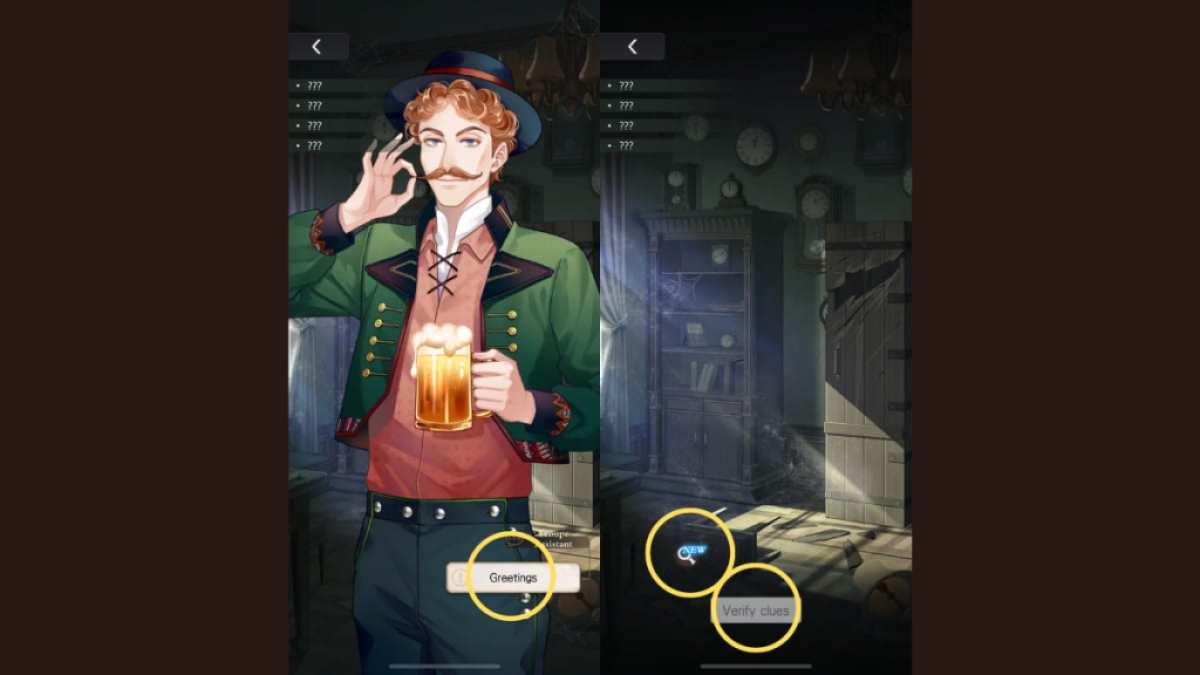 Meanwhile, clicking Inspect will allow you to look around the area. Click on the magnifying glasses to collect evidence. Each Clue may only merit one or two things to Inspect, but they will altogether put together a clearer picture of what happened at the crime scene. Make sure to click Verify Clues when you're done to complete the Investigation.
How to uncover Truths in the Tears of Themis Snowfallen Secrets event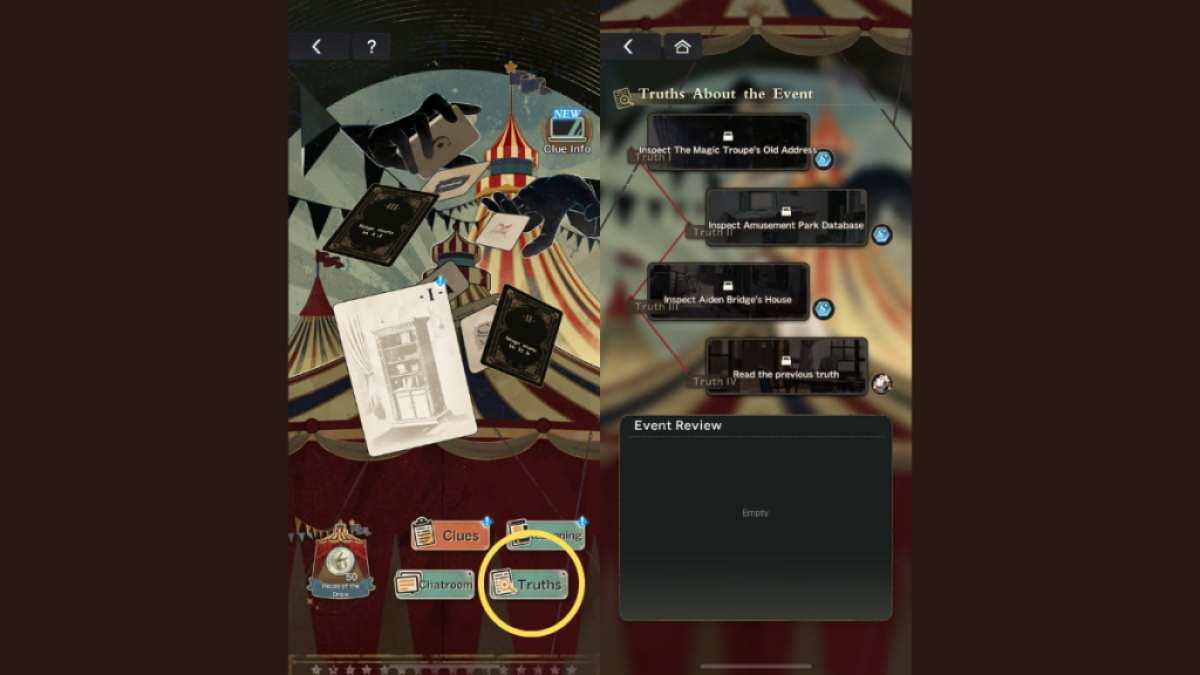 Truths are event stories that can only be unlocked after completing Investigation for each Episode. This means that you need to collect all Clues, read all dialogue options, finish all Inspections, and Verify Clues before you can uncover a Truth. These will reward you with S-Chips and the limited event Badge called "Surprise Performance."
Check out our Tears of Themis House of the Draw guide – Snowfallen Secrets event here on Pro Game Guides to get event-limited SRs.