The Tears of Themis Sweet Summer event runs from June 26, 2022, to July 6, 2022. All attorneys are eligible to participate in Special Tasks that will reward them with Sweet Ice Creams, which can be used in the limited-time event store. To participate, head to the event menu and select Sweet Summer.
How to complete Sweet Summer Special Tasks in Tears of Themis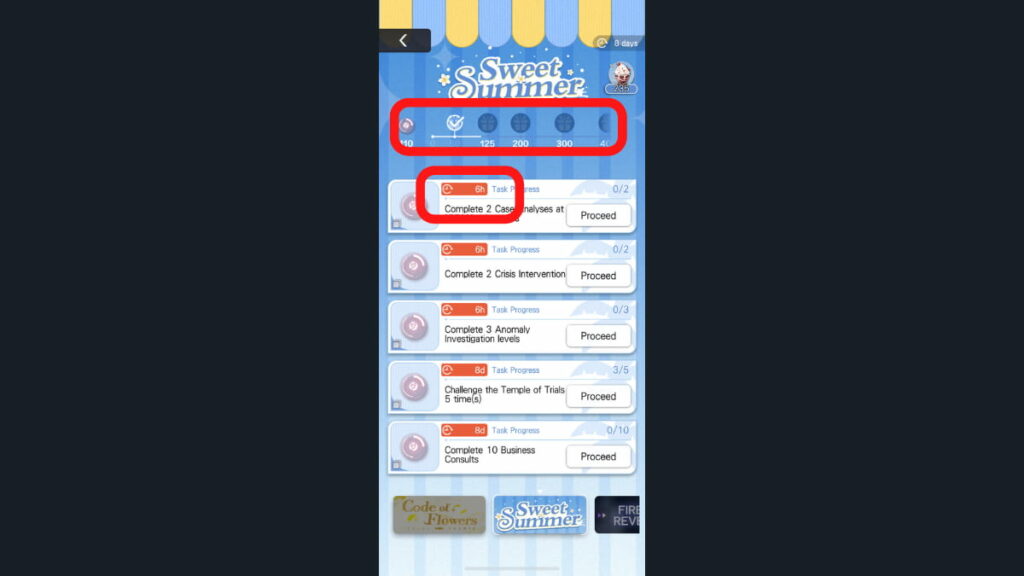 Head to the Sweet Summer section of the event menu to get an overview of all Special Tasks, which include daily and one-time Tasks. Keep an eye out for the timer on the upper left of each Task to determine how much time you have left to complete it.
Completing a Task will reward you with Limited-Time Activeness and Sweet Ice Cream. Limited-Time Activeness can be used to claim one-time rewards at the top of the event page, including 400 S-Chips. Keep in mind that you need to manually claim the rewards within the event period, or they'll disappear forever.
How to use Sweet Ice Cream in the Tears of Themis Sweet Summer event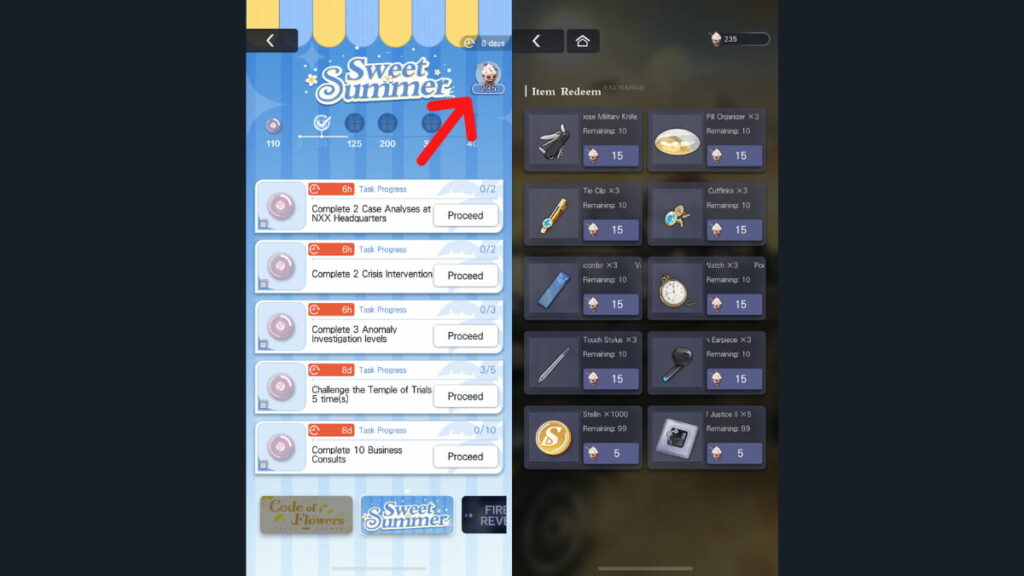 Click on the Sweet Ice Cream button on the upper right of the event page to access the limited-time event shop. You can purchase various card and skill level-up materials for the male leads and Stellin using Sweet Ice Creams.
It costs a total of 1,200 Sweet Ice Creams to purchase all the skill level-up materials and another 990 to purchase the rest of the items. We recommend buying the skill level-up materials for the cards you're building first, as these normally cost a lot of time and AP to farm.
Make sure to use up your Sweet Ice Creams within the event period. Each unused Sweet Ice Cream will automatically be exchanged for 100 Stellin after the event ends.
Check out our Tears of Themis Code of Flowers event guide to participate in another event running alongside Sweet Summer.