While the Tears of Themis X-Note features the entire NXX Investigation Team working together, there are a few ways you can read stories specific to your favorite male lead, even without pulling for cards. Personal Stories are character stories that reveal snippets of Luke, Marius, Artem, and Vyn's lives. They contain both dialogue and debate stages. Here's how you can unlock them.
How to unlock Personal Stories in Tears of Themis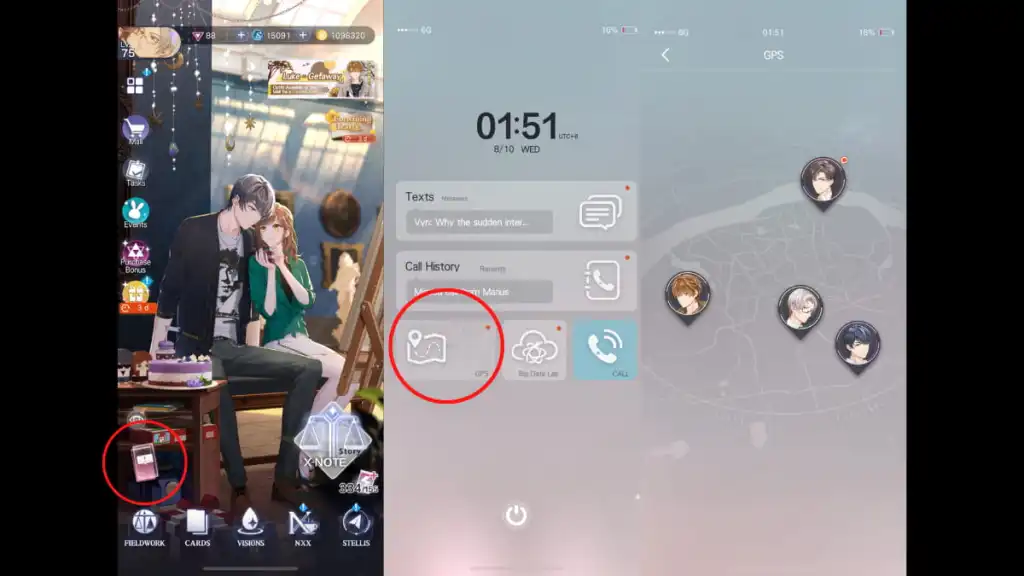 Head to the phone menu on the bottom left of the home screen, select GPS, and choose any of the love interests. Once you're on the interaction page, select Blossom Chapter to start reading his Personal Story. You'll automatically unlock a few stages of Personal Stories, while the rest can be unlocked after raising your Affection level with each love interest.
The stages unlocked at each level differ, as some male leads have more stages in certain chapters and fewer in others. However, all Personal Stories will be fully unlocked at Affection level 25. There are four Personal Story chapters that canonically occur before the relationship development from the first anniversary cards.
Related: How to play interactive games with Luke, Marius, Artem, and Vyn in Tears of Themis
How to read and debate in Personal Stories in Tears of Themis
Personal Stories are divided between story and debate stages. During debate stages, you can only use cards of the featured male lead in both the Primary and Support decks. Each debate costs 10 AP and will provide a one-time S-Chip reward. Story stages will incur a one-time cost of 5 AP and will also provide a one-time S-Chip reward.
This means that after reading the story stages for the first time, you can keep reading the content without spending any AP. But if you want to debate again, you need to spend AP.
Check out our compilation of Tears of Themis Codes to claim free in-game rewards.