Teenage Mutant Ninja Turtles: Shredder's Revenge features up to six-player co-op using the Ninja Turtles, April O'Neil, and Master Splinter. However, you can unlock the hockey-mask-wearing vigilante Casey Jones as a playable character, too. Here is how to unlock Casey Jones in Teenage Mutant Ninja Turtles: Shredder's Revenge.
To unlock Casey Jones, you must complete Episode 16 of Story Mode for the first time. Casey Jones will then be unlocked as a playable character in Story Mode and Arcade Mode. One of the achievements in the game is to unlock all seven Story Mode endings, which requires you to beat the game with Casey Jones.
Related: What is Teenage Mutant Ninja Turtles: Shredder's Revenge? Release date, platforms, & more
Each character has their own Range, Speed, and Damage stats. Casey has a three-star Range and two-star Speed and Damage, making him one of the best characters to use. Range is pretty important in the game, as you can hit opponents further away than they can hit you.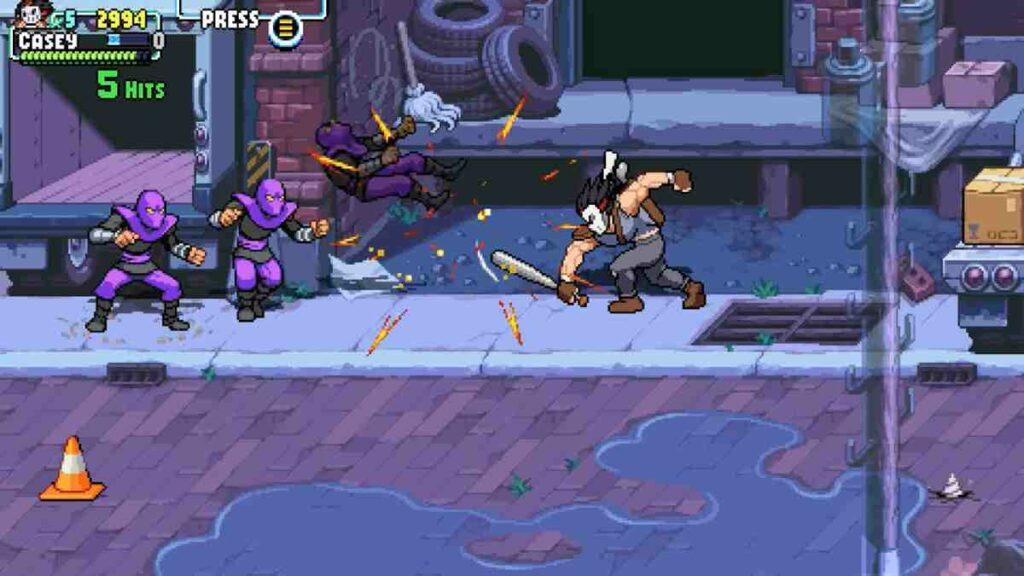 The 16th episode is the last of the game, so you will be able to start the game completely over with Casey Jones if you want. Story Mode allows you to play any episode previously played, so you can go back to earn achievements and get some gameplay in with Casey.
For more Teenage Mutant Ninja Turtles guides, check out What games are included in Teenage Mutant Ninja Turtles: The Cowabunga Collection? on Pro Game Guides.