Luck in Tiny Tina's Wonderlands determines the drop rate for higher quality items, while also giving players active ways to increase that Luck score. Should they do well enough, players will also be rewarded with a shiny new Trophy/Achievement.
To get the Luck Amok Trophy/Achievement, you must have a total Loot Luck score of 3,000. To check this score, head to the Skills page and open the Hero Stats. Loot Luck is broken down as the base score and then multiplied by the Myth Rank, Equipment multiplier, and Lucky Dice multiplier.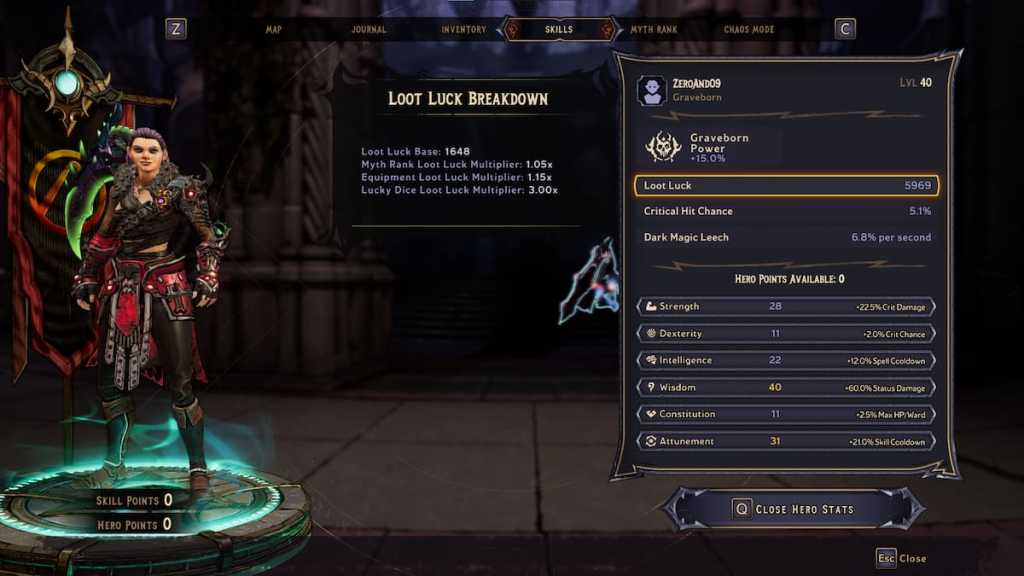 This Trophy/Achievement should come passively while you work your way through the Wonderlands, and it's usually obtained near the end of the first playthrough. A big way to increase luck out of the gate is to complete the Shrine of Aaron G, which increases Luck by a staggering 10%. Otherwise, leveling up your character and grabbing Lucky Dice as they appear along the way will also boost Luck rates.
For more Tiny Tina's Wonderlands goodies, check out Tiny Tina's Wonderlands announces first mini event, Optional Opportunities on Pro Game Guides.