Total War Warhammer 2 has probably one of the most enjoyable campaigns in the series, But you know something? It's even better with a friend!
How to host a coop game in Warhammer Total War 2
Hosting a Warhammer Total War 2 campaign coop game is really easy; all you need to do is click the campaign button at the menu screen in-game. After that, you will see several options pertaining to both the single and player multiplayer campaigns; click the multiplayer one, and another menu will open up.
At this menu, you will be able to host a lan or online coop game by clicking host game, and then by choosing a password and game name and lastly selecting co-op game mode in the host settings.
Related: Warhammer III Announced, New factions, Cathay, Release date, Chaos Gods
Once the game is hosted, you will be able to invite your friend by clicking the hand button on the right of your screen. You can also play around with the various settings to set the game to your liking; these options include the following.
Gamemode:

Difficulty

Unit Size

Battle Time Limit

Turn Time Limit

Battle resolution

Autoreslove All Battles
How to play a Warhammer Total War 2 Campaign coop game through Steam Family Sharing
You can also play with a family member through Steam family sharing if they don't own the game, and it's also easy to do; just follow the steps below, and you will be golden.
To start, we recommend only doing this only with a close friend or a family member; you will also need to be connected via lan or a program like hamachi for this to work, and you will also both need Steam Guard turned on.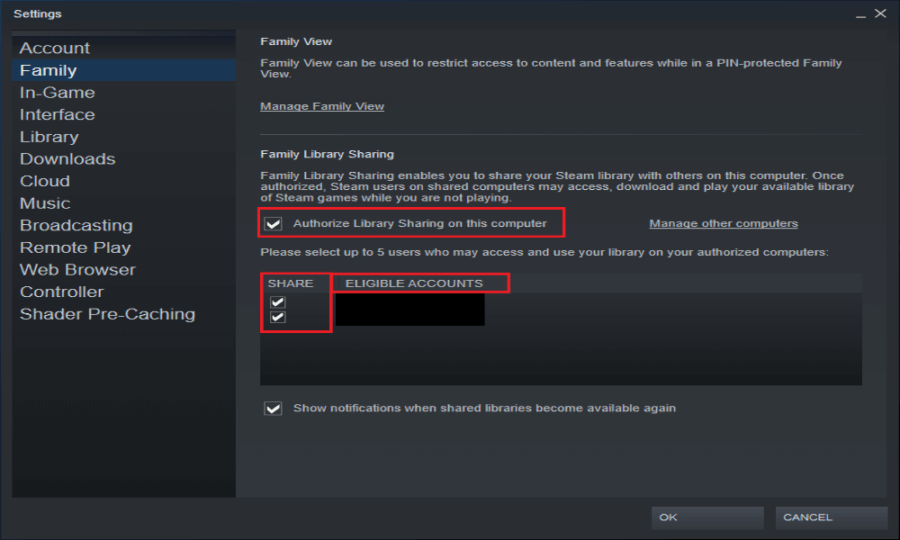 That said, to share your games with someone, you will need to log into Steam on your friend's or family member's PC. Once logged in, head on over to settings and then click the family option; after that, you will need to click authorize library sharing on this PC and check their account name under eligible accounts.
After this, log out and then have your friend or family member log back in, and they should see your game; have them download and install and then host the game with the steps above. Once the game is hosted, log into Steam in offline mode and launch Warhammer II; when you reach the main menu, you will be able to join your friend's game through lan