When it comes to getting around the planet Aida, you have many options in Tower of Fantasy. You are free to travel by foot and take in all the lush regions the planet offers. You can also use your jetpack to reach higher ground and glide safely down. But if you want to travel fast, you will need a vehicle. This may leave you wondering about all the vehicles in Tower of Fantasy.
Tower of Fantasy – All Vehicles
The Falcon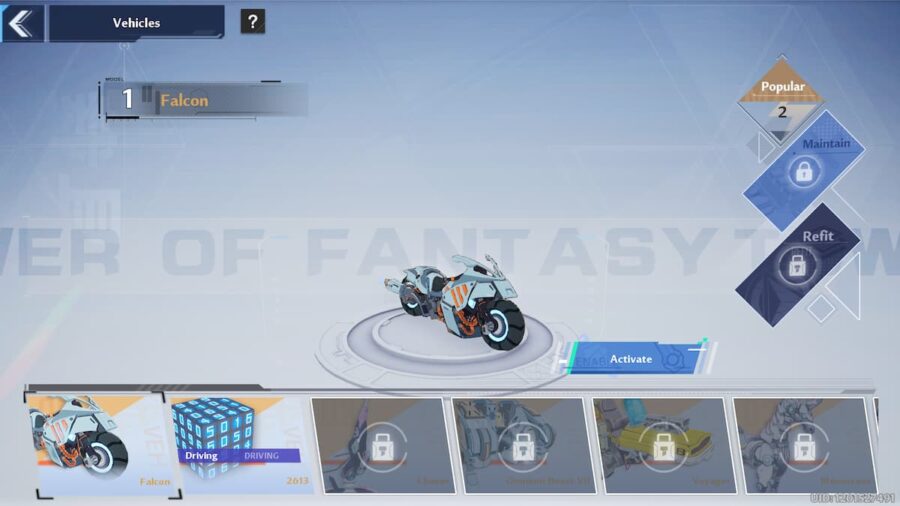 Unlocked as part of the main story in Chapter 1.
2613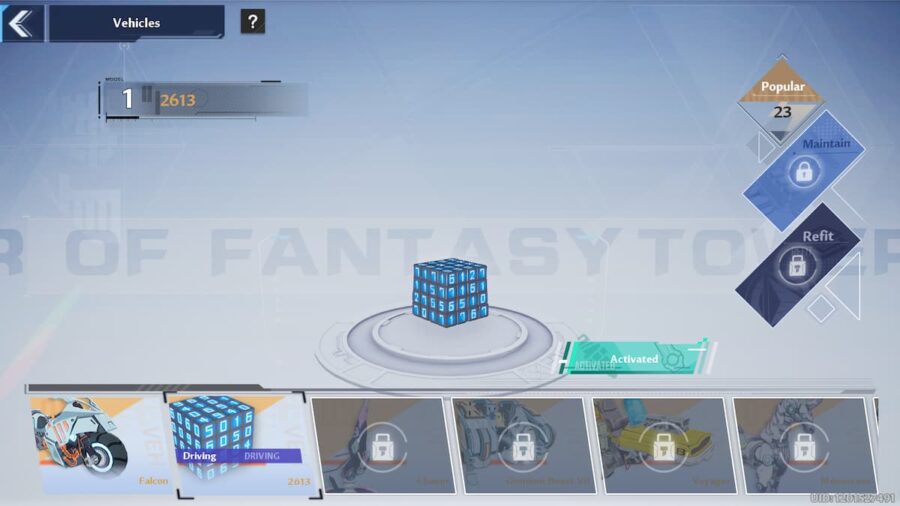 Chaser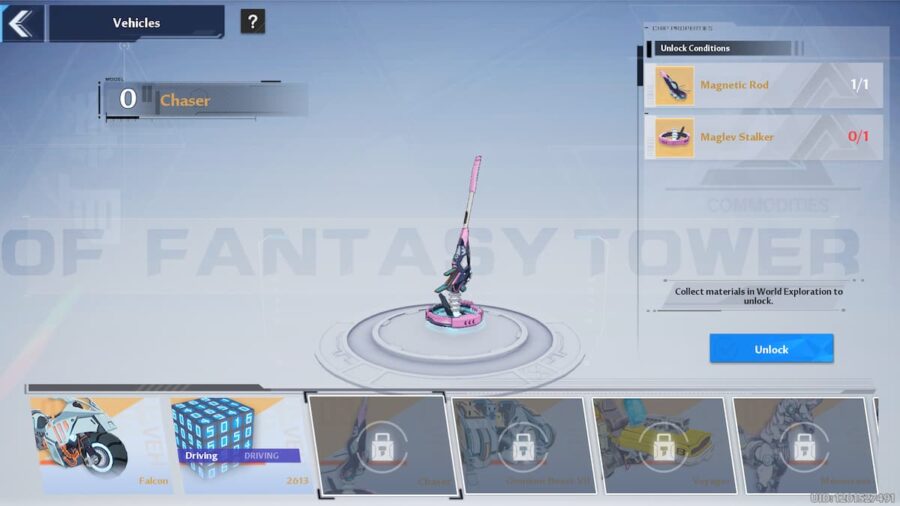 Unlocked after getting the Magnetic Rod and Maglev Striker.
Omnium Beast VII
Unlocked after getting the Omnium Beast Cockpit, Omnium Beast: Left Arm, and Omnium Beast: Right Arm.
Voyager
Unlocked after getting the Voyager Engine, Voyager Thruster, Voyage Control Station, and Voyager Hull.
Monocross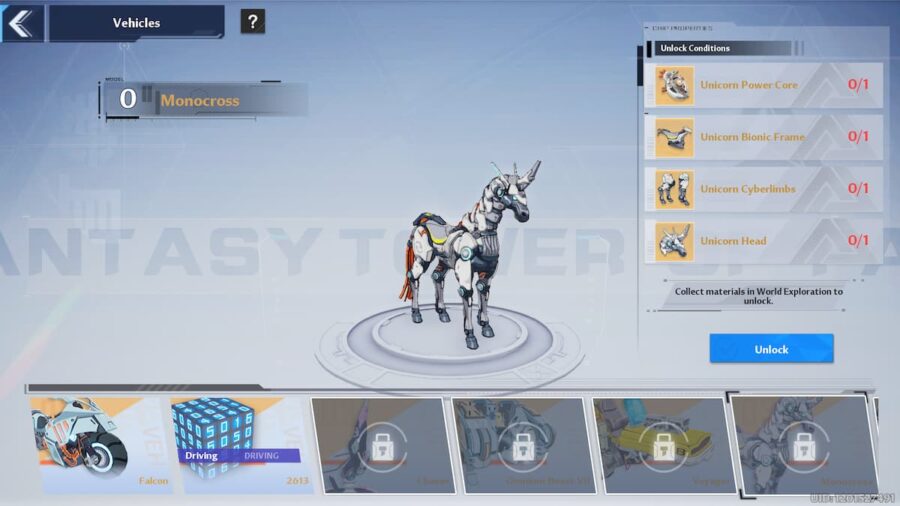 Unlocked after getting the Unicorn Power Core, Unicorn Bionic Frame, Unicorn Cyberlimbs, and Unicorn Head.
Dust Wheeler
A reward for the Apex League Grand Marshal Rank.
Mechbird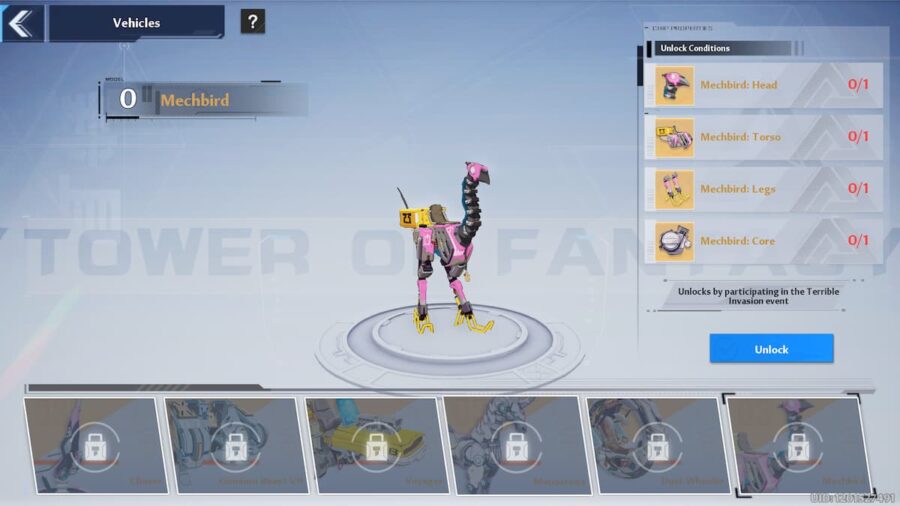 Unlocked by getting the Mechbird: Head, Mechbird: Torso, Mechbird: Legs, and Mechbird: Core.
For more information on Tower of Fantasy, check out How to get a Maglev Stalker in Tower of Fantasy and How to get a Magnetic Rod in Tower of Fantasy on Pro Game Guides.