Aida Cafe event in Tower of Fantasy is a great chance to test your cooking skills. Your guests will expect the best dishes, so it's up to you to prepare them in time. To do that, you'll need recipes to know which ingredients are necessary for the feast. As a chef in Aida Cafe, you must learn how to make Small Sesame Rice Dumplings. Here's a recipe for this nice vegetarian meal!
Aida Cafe Small Sesame Rice Dumplings Recipe and Ingredients
Related: Tower of Fantasy – All Aida Cafe Recipes and Food Preferences
Where to find Small Sesame Rice Dumplings Ingredients in Tower of Fantasy
To prepare small sesame rice dumplings in Tower of Fantasy, you'll need some sesame. This is a rare ingredient, but you can find it in the same place as brown rice. It's connected to it, so you'll also get sesame when you pick up rice. For more details, refer to the map of Navia below.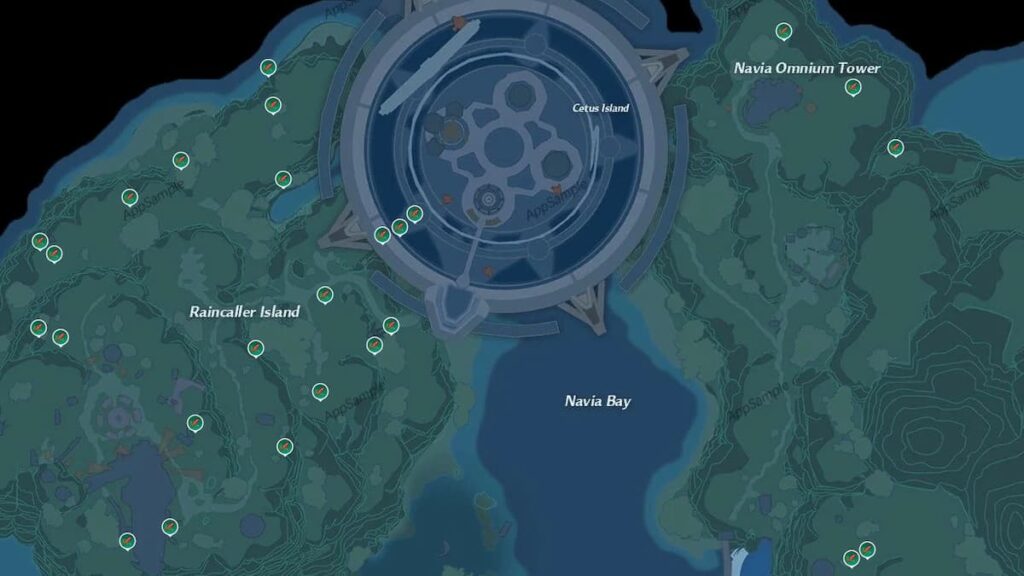 You'll be able to cook the meal when you gather all the Sesame Rice Dumpling ingredients. If prepared correctly, this Aida Cafe specialty will regenerate 20 satiety. Now that you know how to cook this delicate dish, you can learn how to prepare even more great meals!
If you need more cooking help in Aida Cafe, check out guides like How to make Gingerbread Recipe in Tower of Fantasy and How to make Roasted Suckling Pig in Tower of Fantasy on Pro Game Guides.