In Tower of Fantasy, players will come across various bosses, and defeating them alone can take a while. Similar to other MMOs, you can choose to play alone, but teaming up with friends makes it a better experience. Once you're done with the prologue and opening quests, you will get to encounter other players in the vast world. Here's how players can build a team and play online with friends in Tower of Fantasy.
How to add friends in Tower of Fantasy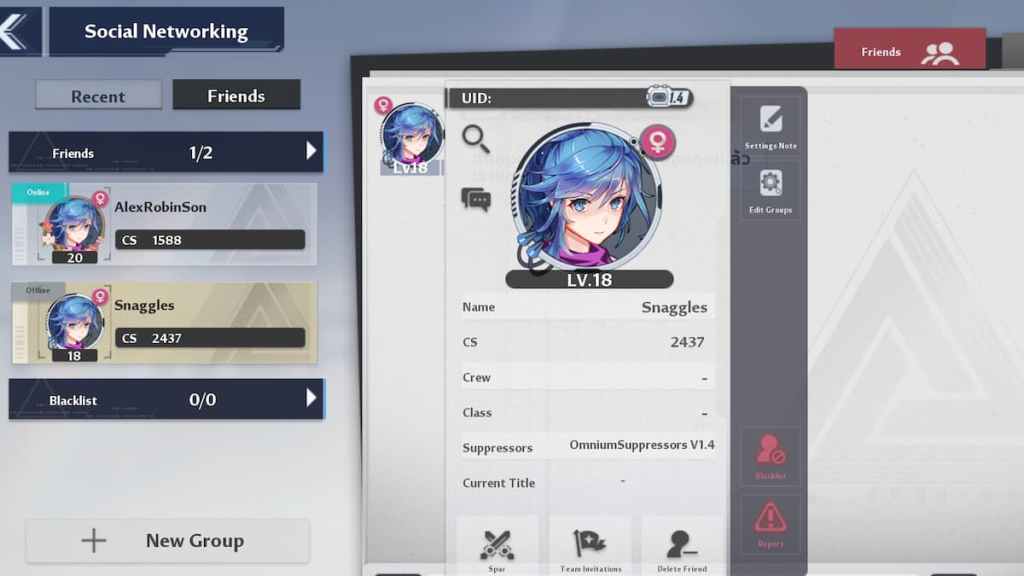 After acquiring the Jetpack from Shrili, you will be able to see other players all around the map. You will simply have to walk up to them and click on their character to choose the option to add them as a friend. Click on another player's character, and you will get the following options: Spar, Team Invitations, Add Friend, Blacklist, Report. Once your friend request gets accepted, you can invite them to form a team.
Select the Friends option from the in-game menu to bring up all the friends on your list. From here, you can send friend requests by clicking on the Search and Add option. Similarly, you can also accept friend requests by clicking on the Confirm to Add option. Players can also send messages to their friends from this section. You can also create a group comprising of a few friends in-game.
After forming a team, you can check the team's details and explore the world with your friends in Tower of Fantasy. It is ideal to invite them before facing a tough boss in the game. Teaming up with friends to defeat enemies will also grant players bonuses. Although you cannot complete story missions with friends, there are a few quests that can be completed together.
Wondering which Server to pick in Tower of Fantasy? Check out Which server to pick in Tower of Fantasy – How To Choose on Pro Game Guides!