Vera 2.0 is the second major update for Tower of Fantasy global edition that brings a lot of new content. Most of the action will occur in a new Vera region, a big, dangerous desert. Counter to that is a cyberpunk city of Mirrors which looks like the Blade Runner movie inspires it. The new patch also brings more bosses, dangerous areas to explore, and brand-new characters! But before that, when will Vera 2.0 launch?
What is the release date for the Vera 2.0 Update in Tower of Fantasy?
The official release date for Vera 2.0 update is October 20, 2022. As Tower of Fantasy is a free-to-play game, the update will be available for everyone via the official ToF site, Steam, App Store, and Google Play. This update is coming after Artificial Island 1.5 update that introduced the Home system, among other things. There is hope that more updates will follow soon, as developers have a plan for global and Chinese versions to have the same content eventually.
What's new in Vera 2.0 Tower of Fantasy Update?
What is Grayspace in Tower of Fantasy?
Grayspace is a section of the Desert Gobby where the most significant challenge awaits. Upon entering the Grayspace, the whole environment darkens, making this one of the scarier areas in Tower of Fantasy. Here you'll encounter Grayspace Entities, the enemies that inhabit this zone. The most dangerous opponents here are Weaver and Devourer. Besides them, there are even more difficult bosses in Vera!
Related: Tower of Fantasy Desert Sun Limited Special Order Event explained
Who are the new bosses in Vera 2.0 in Tower of Fantasy?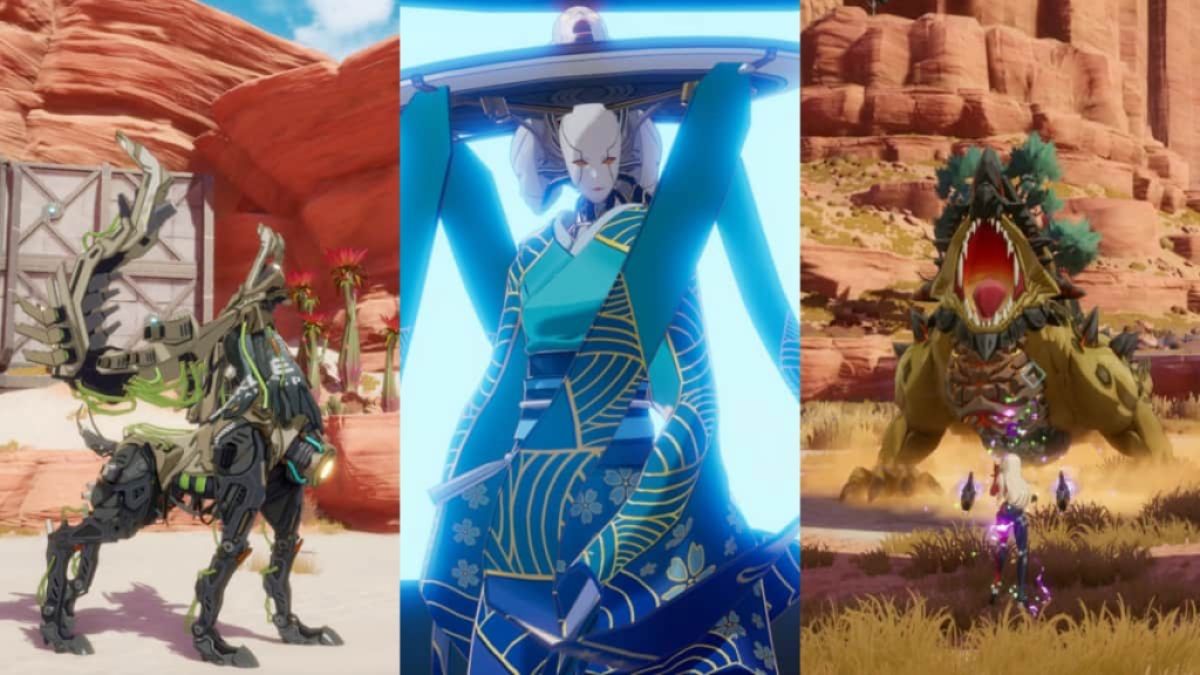 Who is Magma in Tower of Fantasy?
Magma is a new dangerous boss with cannon in his back! Be sure to level up before you dare to even go near it! We also know where to find Magma in Tower of Fantasy and how to defeat this monster.
Who is Rudolph in Tower of Fantasy?
What's a better name for desert reindeer than Rudolph? Although he has a Santa-inspired name, this is one tough robot. And don't ask him does he have a red nose!
Who is Puppet Master in Tower of Fantasy?
Puppet Master is an end-game boss that you'll meet in Mirroria. This enemy may not look very strong, but that is only a mask!
New characters in Tower of Fantasy Vera 2.0 update
Simulacrum Ruby introduced in Tower of Fantasy
Ruby is an SSR support simulacrum with the Spark weapon. She may be shy in front of other people, but she's a fierce warrior in battle.
Simulacrum Lin is coming to Tower of Fantasy
Lin is an SSR offense-oriented simulacrum with the Shadow Weaver weapon.
For more information on Tower of Fantasy, check out How to get Rapid Repair Devices in Tower of Fantasy in Pro Game Guides.