Homi grain can be found around Astra and Banges areas in Tower of Fantasy. This type of futuristic grain grows freely in these areas and is used for making food. You'll easily recognize it, as it looks like regular wheat. This plant is very useful, so take your time to find and collect it. Here's where to find Homi grain in ToF so you can cook nice lunch for yourself!
All Homi Grain locations in Tower of Fantasy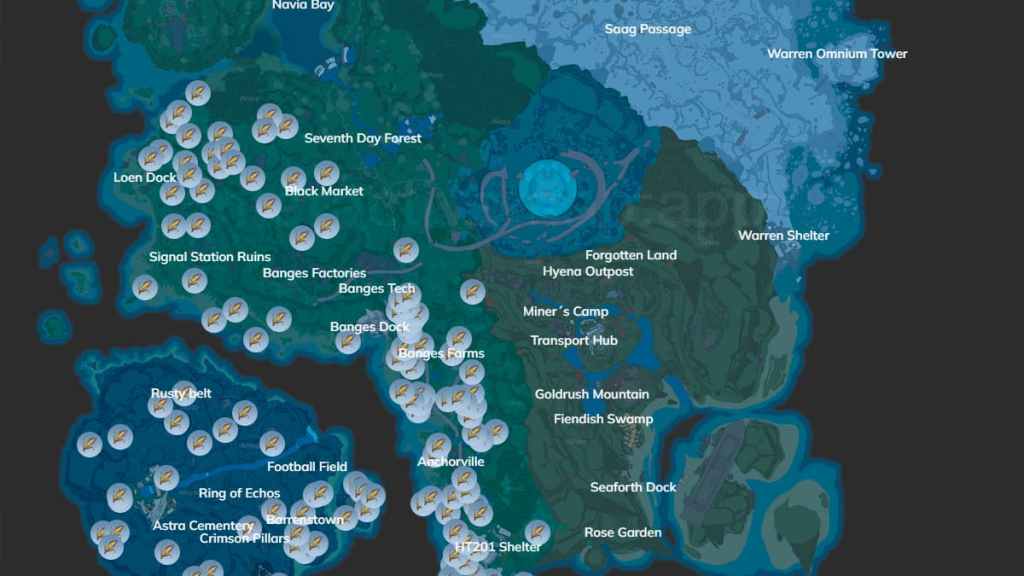 Reference the Homi grain icons above to find all the Homi grains located in the Astra and Banges areas of Aesperia.
How to get Homi Grain in Tower of Fantasy
You can get Homi grain in grassland terrain in Astra and Banges areas in Tower of Fantasy. Take a stroll around the countryside, and you'll quickly find a lot of this wheat-like plant, as it is taller than grass. If you need more grain, you can try your luck by scouring through Supply pods and chests all over the map.
What to do with Homi Grain in Tower of Fantasy
In real life, you wouldn't try to eat raw grain. You can do that in Tower of Fantasy, but Homi grain will give you only one satiety. This plant is much more valuable as an ingredient in cooking recipes. To prepare food, add Homi green to a meal with the help of a cooking robot. You can, for example, prepare wholegrain bread by using two homi grains, which will give you 10 satiety.
For more information on Tower of Fantasy, check out Where to find Portunids in Tower of Fantasy and Where to find Broccoli in Tower of Fantasy on Pro Game Guides.