Twitch, the world's most popular streaming service, has recently detected a breach in its security, and the chances of accounts and other personal information getting hacked have increased. Many users are turning to two-factor authentication to strengthen their security and protect their information. But if you're wondering how to do this process or where to find it, look no further.
Settings Tab
First, you will want to locate the settings tab on the application or website. Open up Twitch, log in if needed, and then click on your profile picture on the top right of the site. Once clicked, a drop-down menu will appear and the Settings tab is at the bottom, just above Language and Theme.
Security and Privacy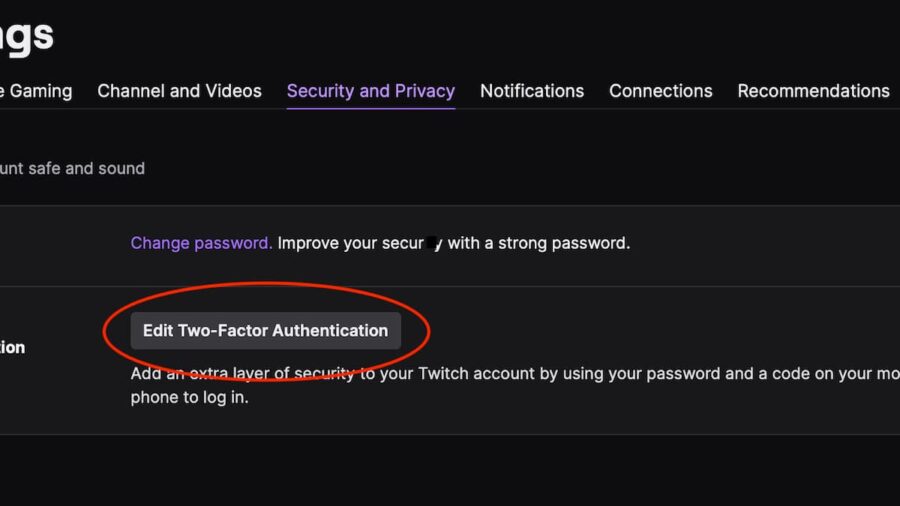 Once you are in the Settings menu, there will be a horizontal list of tabs at the top. Click on the Security and Privacy tab. Scroll down a bit and you will see the block for the Two-Factor Authentication. Click on the "Edit Two-Factor Authentication" to start the process.
Enable 2FA
If you have never used 2FA before, a screen like the one above, will pop up and prompt you to enable it. Hit the purple button on the bottom right.
Phone Number
Next, enter your phone number or the number of a phone you have access to and trust. This is the first layer of protection for 2FA and is the primary way to further protect your account. Make sure to indicate the correct extension based on where you live in the world. You will then receive a 7-digit code via text message which you will enter on the next screen.
Authentication App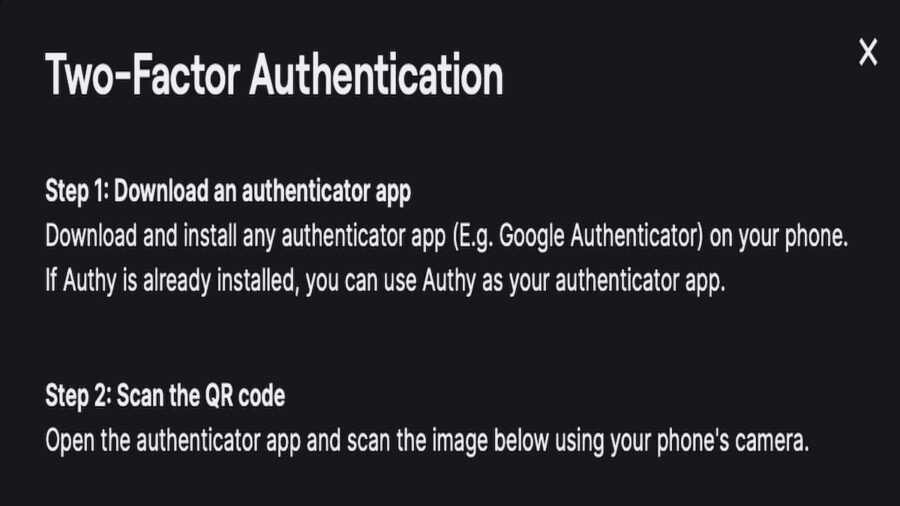 This next step is optional but adds an extra level of security to your Twitch account. Download any Authentication App. Any will do but we recommend Authy. It is a simple, user-friendly authenticator app that quickly allows you to get through 2FA. After downloading the app, use your phone's camera to scan the QR code located on the pop-up screen. It will be underneath Step 2 in the above image. Scanning the code will open the app and give you a 6-digit code to enter at the bottom of the above pop-up screen. Again, this is optional and can be skipped by pressing the "Skip & Use SMS" button.
That's it! You should be all done with 2FA and further securing your Twitch account. Now you can go back to watching your favorite streamers.
For more awesome guides, check out the New World catalog on PGG!