Want to keep expanding your university in Two Point Campus? Of course, you do! A great way to do that is to add more Class Subjects to your catalog. Here's how to get that done.
How to add Subjects to your Campus in Two Point Campus
Keep reading below for how to add courses in Two Point Campus.
How to add Courses in Course Management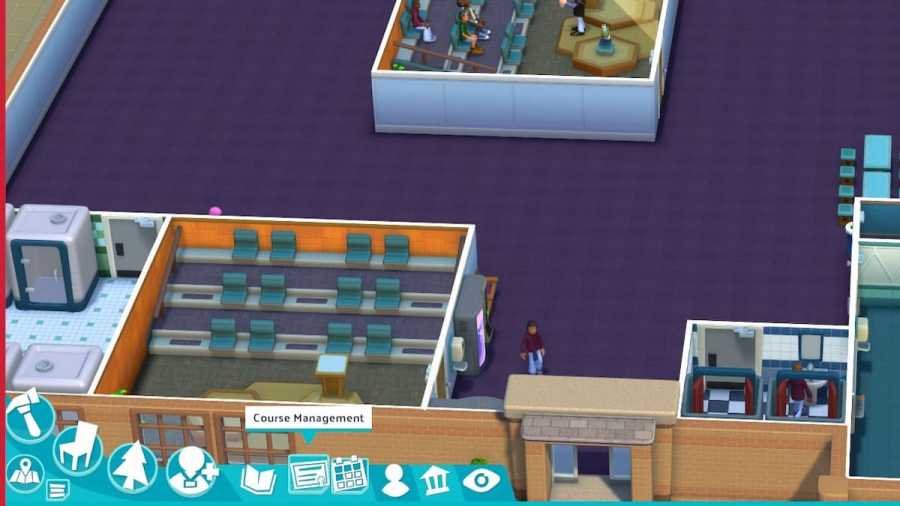 To add a new Course type to your Campus in Two Point Campus, look for the Course Management tab at the bottom left side of the screen. It is the Book Icon next to the Hire Staff button. Click on Course Management, and then click on Course Management again out of the two choices. Next to your existing Courses, hit the + symbol that says Add New Course.
What are Course Points in Two Point Campus?
Course Points are a secondary type of currency in Two Point Campus. You earn them by making improvements and expanding your Campus. Course Points do not carry over to the next Campus Level, so be aware of that when you begin playing the first level. You can use them to upgrade Courses and add new ones.
How much do new Courses cost?
Courses don't take the traditional Two Point Campus currency of Kudosh. Instead, they use Course Points. The number of Course Points per Course will differ based on a number of factors and isn't always the same Campus-to-Campus. The average cost per added subject seems to be about 30 Course Points.
Why can't I add more classes in Two Point Campus?
You have to wait one full year in the game until you can start adding more courses. It's normal to have to wait a while before adding more subjects to your Campus, so don't fret if you see that you have zero classes available to add to your roster. They will come in when you have enough experience on each level.
Want to read more about Two Point Campus? If so, check out Two Point Campus Tips & Tricks for Beginners on Pro Game Guides.