Management games are never newbie friendly, and Two Point Campus is no exception. Simple tasks like controlling the camera, navigating the menus, and—surprise-surprise—rotating items have a bit of a learning curve. If you're one of the players racking their brains on how to turn things in Two Point Campus, we got you. Here's a quick guide to help.
What are the steps to rotate an object in Two Point Campus?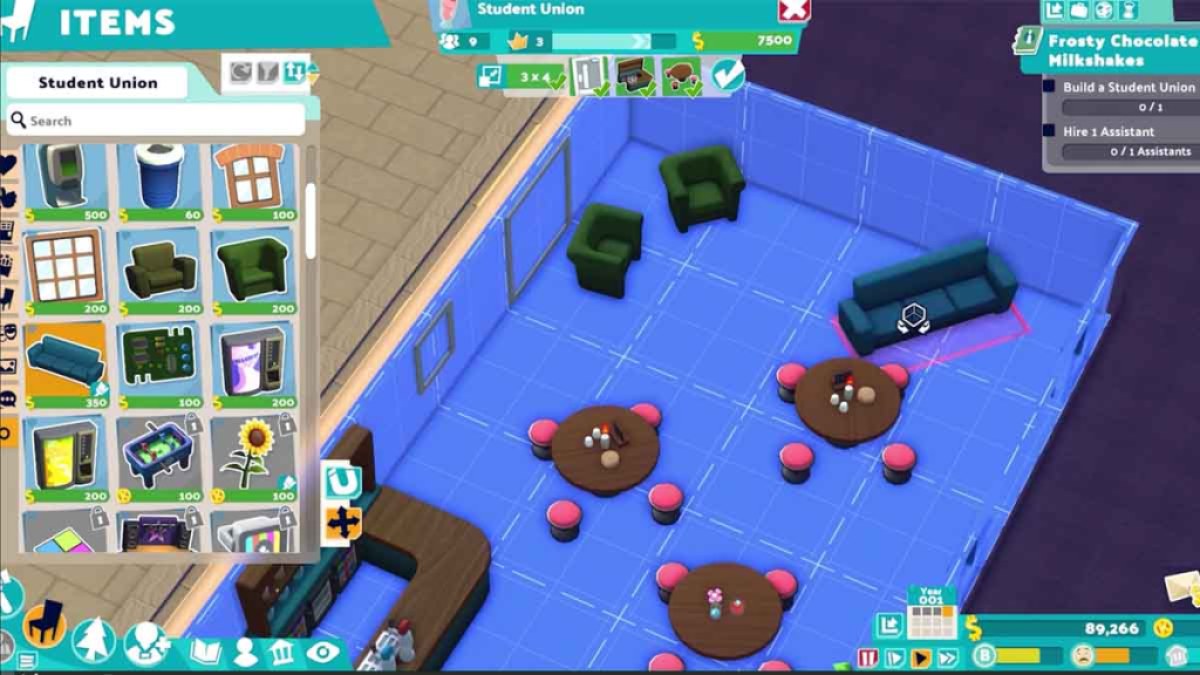 How to rotate items using a mouse and keyboard
For those who are using Mouse and Keyboard, you have it easy. All you have to do is select the item you want to rotate and hold the left click. After holding the left click, a rotate icon will appear and move your mouse left or right, depending on the direction you want the item to rotate the object.
How to rotate items using a controller
Meanwhile, for those playing using a controller, you have to hover your selection above the item, press your "move" button, and, once the item is selected, press the rotate buttons L1/LB or R1/RB (depending on what controller you're using). After rotating the item in the right direction, press your move button again to confirm.
Related: Send your education-sim to the moon in Two Point Campus' Space Academy expansion
In Two Point Campus, rotating items help you maximize the space given to you. Sometimes, the item's default position doesn't fit your design, and turning them allows you to face them a certain way or tuck them in the corner. This function is vital in making your campus accessible so students can be happy and your wallet full. It's also usable in the game's sandbox mode in the game.
For more coverage on Two Point Campus, check out How to gain campus levels quickly in Two Point Campus and What courses can students take in Two Point Campus? here at Pro Game Guides.