The second Vampire Survivors DLC, Tides of the Foscari, adds a handful of new characters to the popular roguelike shooter. The first one you come across is Eleanor Uziron, a powerful magic wielder. Here's how to unlock Eleanor Uziron in the Vampire Survivors Tides of the Foscari DLC.
Where to find Eleanor Uziron in Vampire Survivors Tides of the Foscari
To add Eleanor Uziron to your roster in Vampire Survivors, you need to head to the Lake Foscari stage, added in the Tides of the Foscari DLC. Once the stage begins, open up your map, and you'll notice a white question mark in the top-left—this is the location of Eleanor Uziron's coffin, which you need to open to unlock the Vampire Survivors character.
Eleanor Uziron coffin location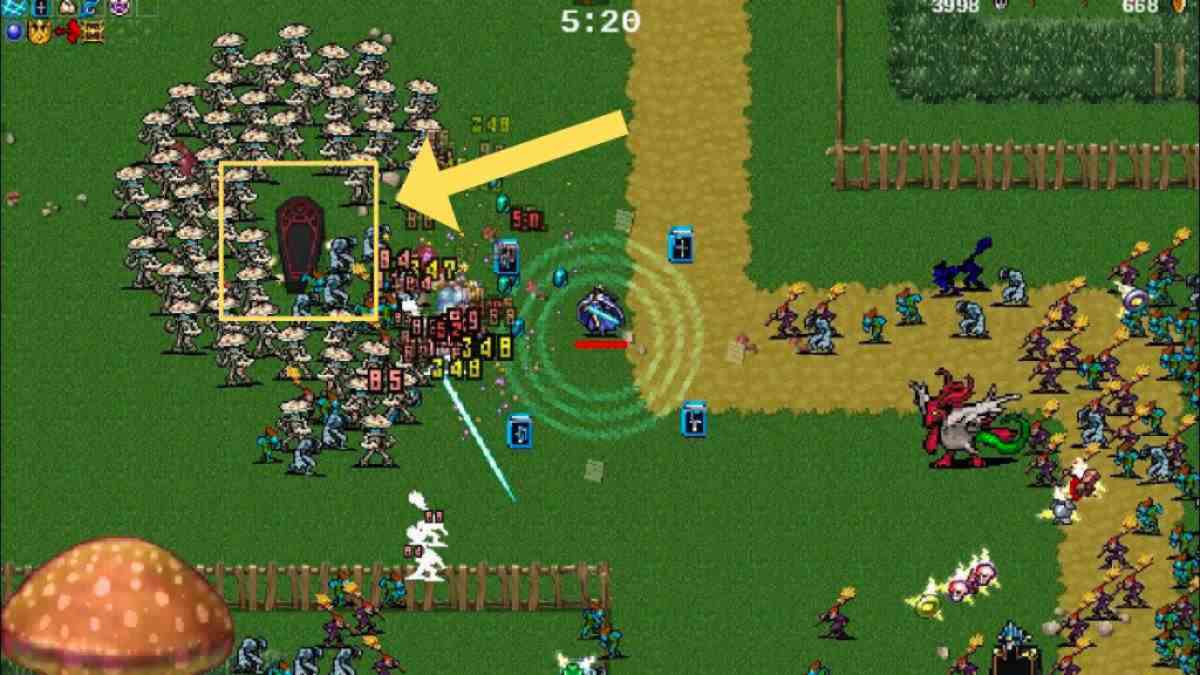 From the stage starting point, head northwest until you reach a river, where you should see a large wooden bridge. If you don't, go west slightly until the river bends and you'll find it.
Cross the bridge and continue northwest until you reach a small Hobbit-like village filled with houses with large round doors. Eleanor's coffin is in the northwest corner here.
How to unlock Eleanor Uziron's coffin in Vampire Survivors Tides of the Foscari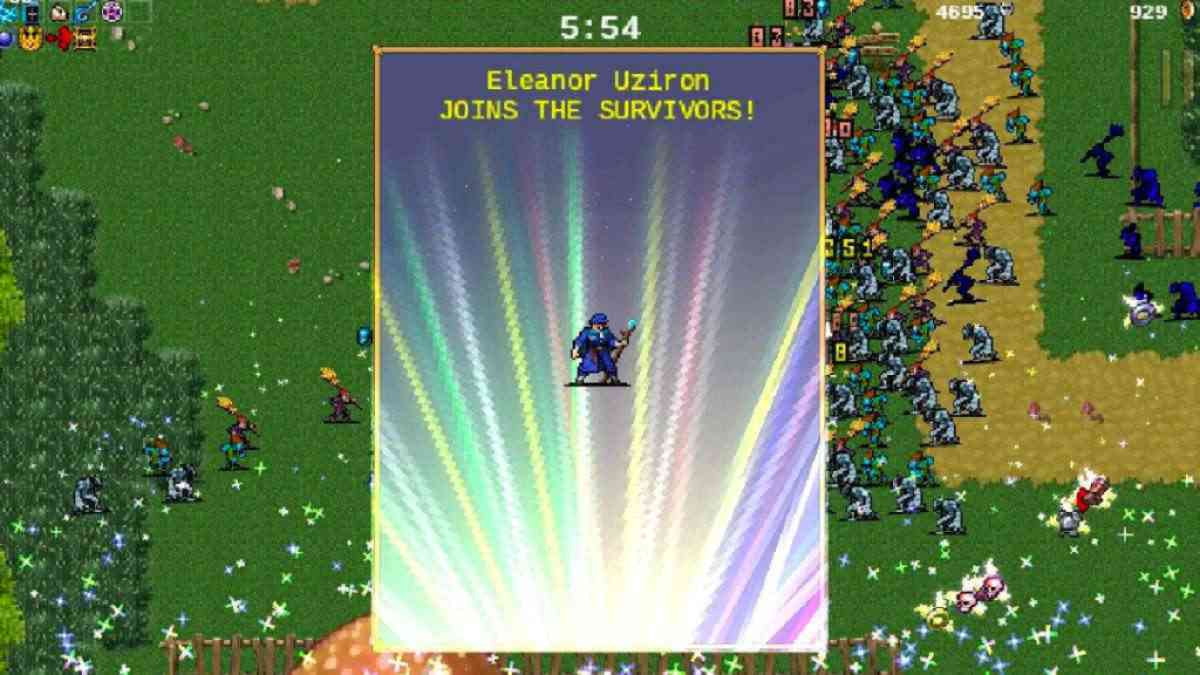 As you approach the coffin, a wave of enemies will run out of it. It'd be wise to stock up on Garlic or King Bible before you get too close so that you can kill the mob quickly, but if you haven't been lucky enough to find any weapons that deal a lot of damage from far away, make sure you have Revives unlocked in the Unlocks menu first just in case you die.
To open the coffin, defeat all of the enemies that came out of it, then walk over the coffin. This can be finicky as you have to stand in the right spot, so if it doesn't open right away, try it from a different angle.
Related: Best Vampire Survivors mods
Once the coffin is open, you'll receive a pop-up telling you that "Eleanor Uziron joins the survivors!" and you will be able to purchase her on the Character Selection screen, though the price of the character varies depending on how many others you have unlocked before.
Eleanor Uziron's weapons in Vampire Survivors Tides of the Foscari
Eleanor Uziron starts off with SpellString, a weapon that throws out lightning-like attacks at enemies. Once you reach level 10 with the character, she receives SpellStream, which creates a large damage zone, and at level 20, she gets SpellStrike, an attack that focuses on the closest enemy.
Finally, at level 30, Eleanor gets the Academy Badge. This is a passive item that stunts EXP Growth in favor of bonus Amount and Revivals, and while that may sound scary at first if you can level up the Crown, it basically negates the loss and nets you extra projectiles and lives in the process.
For more information on Vampire Survivors, check out All achievements in Vampire Survivors Tides of the Foscari DLC & how to unlock them on Pro Game Guides.