In Vampire Survivors: Legacy of the Moonspell, Megalo Menya is a secret character that can be incredibly difficult to obtain. Here is everything you need to know to unlock the hidden hero and the best strategy to complete the daunting 100k achievement.
How to get Megalo Menya in Vampire Survivors: Legacy of the Moonspell?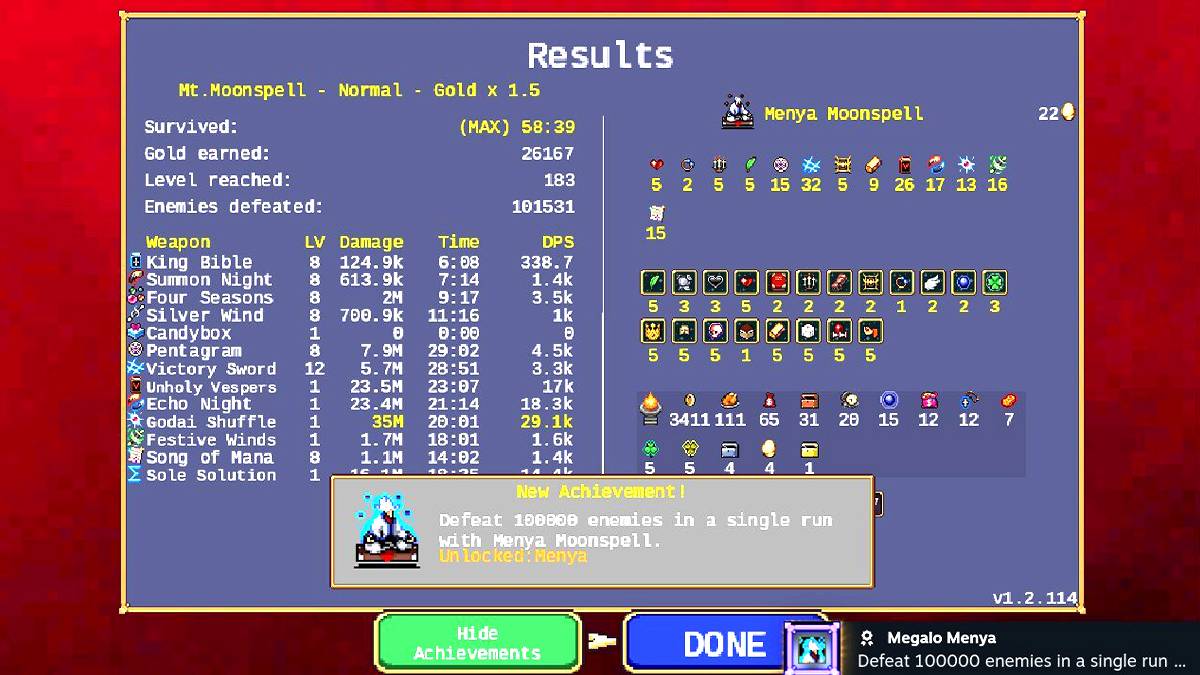 Megalo Menya is unlocked after you kill 100,000 enemies with Menya Moonspell in a single run. This is extremely difficult to pull off in one sitting, as Reapers always spawn at the 30-minute mark. Because of this, the best strategy to obtain the hidden character is to use the Vampire Survivors Endless Mode. While this is much easier to accomplish without a time limit, you will still need to create a broken build to achieve this. The new DLC weapons Silver Wind and Four Seasons are great for this challenge, as their evolutions dish out insane damage while keeping you healed up. Queen Sigma's Victory Sword and Pentagram is another great combination to eliminate 100k enemies quickly. Lastly, the Mad Groove VIII Arcana can also be a major help as the item will automatically bring you Experience Gems and healing items directly to your location in fixed intervals. Before you can get the secret character, you will need to first unlock Menya. Below are the full steps that need to be completed to obtain Megalo.
Related: How to get 108 Bocce in Vampire Survivors: Legacy of the Moonspell
Step 1: Find and open the coffin on the Mt. Moonspell level to unlock Miang.
Step 2: Survive 15 minutes in a run with Miang Moonspell to unlock her Silver Wind weapon.
Step 3: Evolve Silver Wind into Festive Winds by combining it with a max Pummarola passive item. This will unlock Menya Moonspell as a playable character.
Step 4: Kill 100k enemies in a single run while playing Menya Moonspell.
How to unlock Endless Mode in Vampire Survivors?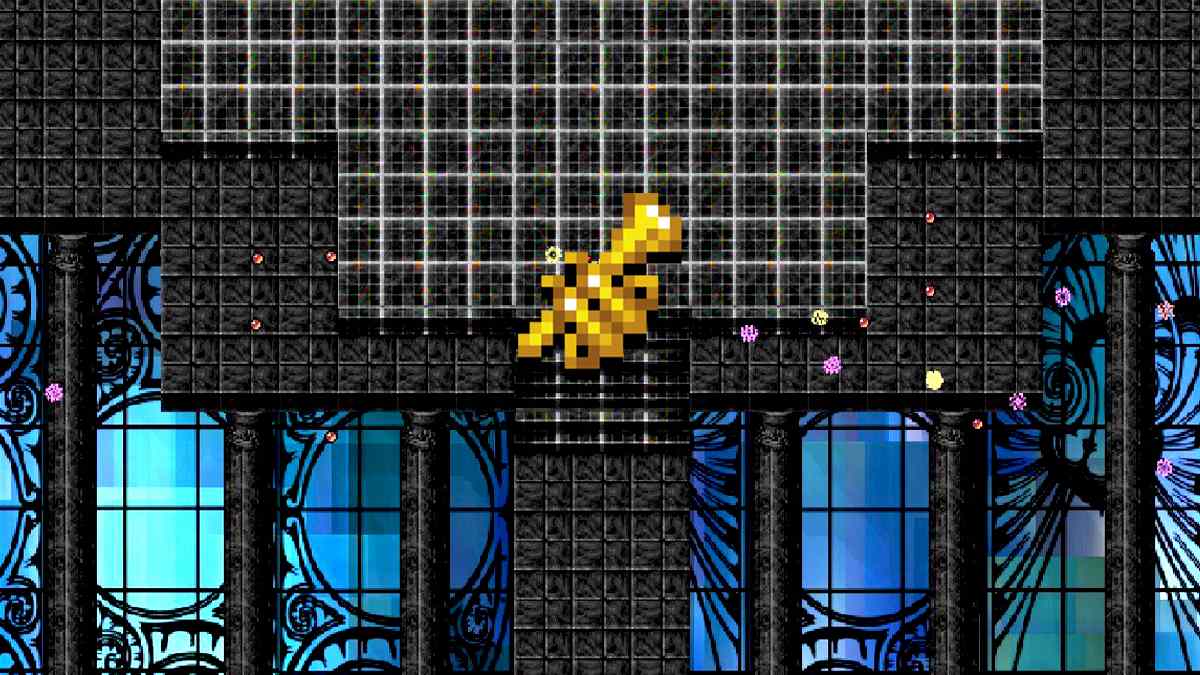 If you don't have it, Endless Mode is unlocked by obtaining the Vampire Survivors Seventh Trumpet DLC item. You will need to collect every map's relic to unlock the Eudaimonia M. stage. Once you've gotten the trumpet from the Eudaimonia map, you will automatically unlock Endless Mode. After selecting Menya Moonspell, boot up the stage select screen, and tick off the "Endless" box. You will now be able to kill the 100k enemies needed to get Megalo Menya without worrying about those pesky reapers ruining your run.
Want to learn more about Vampire Survivors? If so, check out How to get all Vampire Survivors Legacy of the Moonspell weapon evolutions on Pro Game Guides.