Vampire: The Masquerade – Bloodhunt is a free-to-play game with purchasable cosmetic items. Players can buy these items from the store or get the seasonal Battle Pass to customize their character. This, in turn, supports the developers and promotes the game's development.
The Season 1 Battle Pass for Bloodhunt contains outfits, player icons, player banners, makeup, tokens, masks, emotes, and other rewards. The standard Battle Pass can be bought for 950 Tokens, the in-game currency. You can instead purchase the Battle Pass Bundle for 2,400 Tokens for an added 20 tier skips.
All Outfits in Bloodhunt Season 1 Battle Pass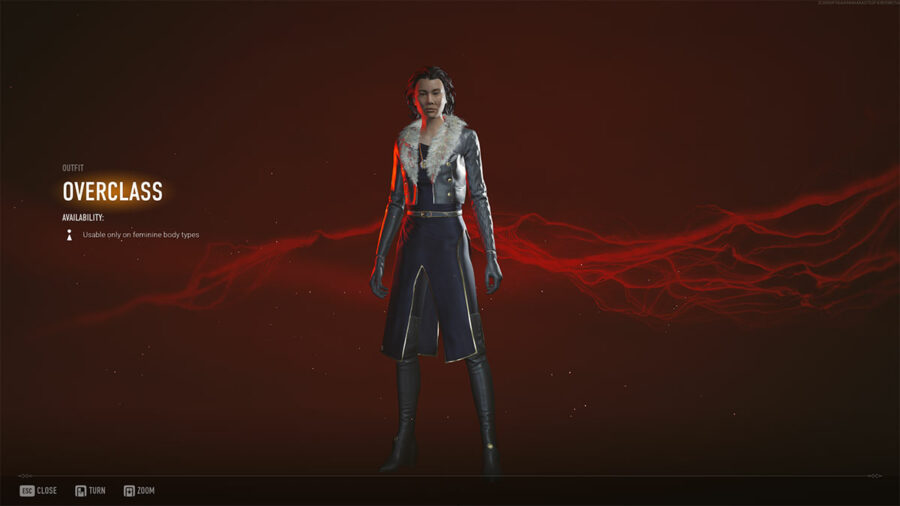 There are two body types in Bloodhunt: feminine and masculine. While some outfits can be equipped on both body types, others are restricted to a specific one. Their availability is displayed next to their preview.
Related: Vampire: The Masquerade – Bloodhunt Tips and Tricks for Beginners
All Free Rewards in Bloodhunt Season 1 Battle Pass
Although most items in the Battle Pass can only be unlocked after you purchase it, there are some free rewards that every player can acquire by progressing through the levels. Here's a list of all the free rewards and what tier they unlock at in the Bloodhunt Retribution Battle Pass.
Type of Item
Item Name
Unlocks at Tier
Outfit
Denim Venom
Fleet Street
Anaerobic
Interceptor
Headshot
2
17
47
68
85
Player Icon
Holy Knight
Crest
Mintage
Prince of Distortion
Procedure
13
33
52
63
73
Player Banner
Purgatory
Stained Leather
Serpent Spire
22
42
77
Mask
Dark Rogue
8
Tattoo
Cross Reverence
27
Piercing
No Man's Land
38
Hair Color
Rat
58
Hair
Fresh Fade
98
Eyewear
Solarizing
81
Make Up
River Styx
89
Additionally, players get 100 Tokens for free at tiers 5 and 93, which make for a total of 200 Tokens.
All Tiers in Bloodhunt Season 1 Battle Pass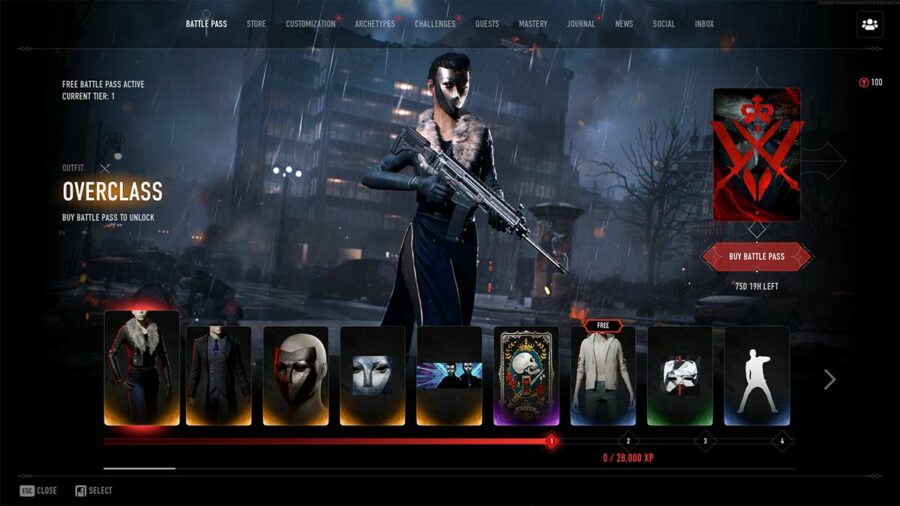 Stay tuned to Pro Game Guides for more Vampire: The Masquerade – Bloodhunt content. In the meantime, head over to our article on All Consumable Items in Vampire The Masquerade – Bloodhunt.