Vampire The Masquerade: Swansong offers players a chance to play as three unique vampires, each exploring a different piece of Boston on their quest to hide and protect The Masquerade from mortal eyes. While players progress through the game, they'll undoubtedly want to check their objectives when playing, and unfortunately, there may be a few hiccups in this process.
Upon release, Swansong's Objective tracker isn't working, meaning that even players that head to the menu in-game and try to select the objective won't be able to open an additional menu to refresh their memory on what they need to do next in-game. When players open the menu, they should see a Show Goals button on the right side of the screen, but pressing this doesn't trigger a response from the game.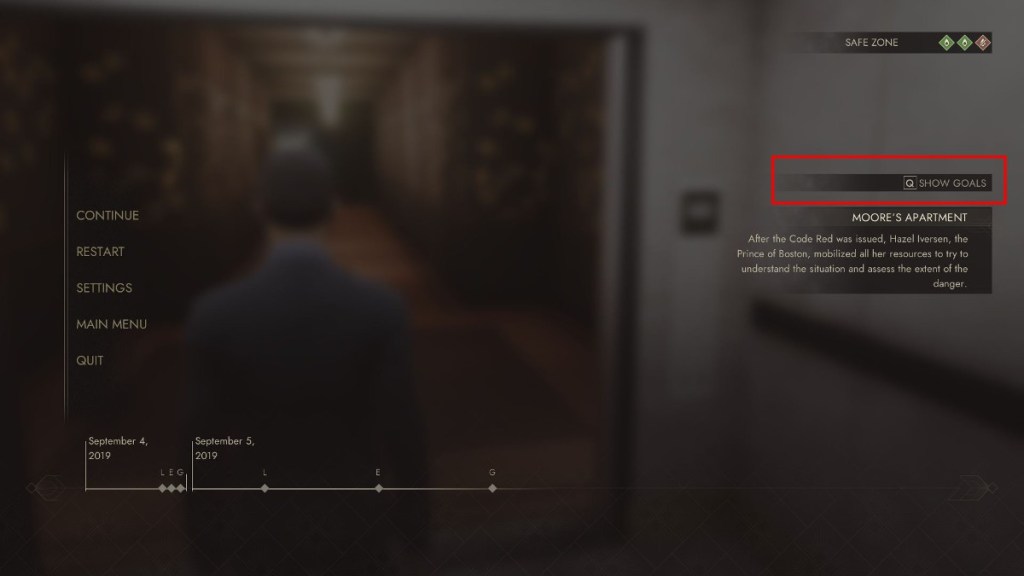 Related: Vampire The Masquerade: Swansong Blood Labyrinth Puzzle Guide
Where should I check for updates on Swansong?
The official Vampire: The Masquerade-Swansong Twitter page is the best place to check for regular updates regarding in-game fixes and information about the release. Here, the team behind this release will let players know when the Objective tracker receives a fix. We recommend paying close attention to the dialogue, as it will inform players of where to head next in their search.
What to do while Objectives are Unavailable in Swansong
While there are technical difficulties in the game regarding the Objective tracker, there are a few audio clues from characters around users during gameplay. If you hear an NPC chattering nearby, try and talk to them and fish for some information. Use your Focus to reveal any hidden items in the area and discover any tracks otherwise hidden. In the worst case, you could reload your checkpoint and participate in the most recent dialogue to get the rundown on your current motive. Still, to avoid backtracking, we only suggest this if you've exhausted all other options.
For more on Vampire The Masquerade: Swansong, visit some of our other articles on Pro Game Guides, like How to unlock Jason Moore's Private Study in Vampire The Masquerade: Swansong.