While absorbing other countries or expanding your own is a lot of fun in Victoria 3, what about Formable Nations? Well, now you can get a detailed breakdown of what they are and how to form your own!
What are Formable Nations in Victoria 3?
When you expand your country in Victoria 3, or another country expands theirs, the country may not simply be widened in area. They may absorb another nation, becoming their unique hybrid. These hybrids are usually sensible in nature, like an Iberian unification. Sometimes, though, you can end up with some zanier combinations. Formable Nations tend to share cultural attributes, even if it is not initially obvious to the player.
Victoria 3 Formable Nations - How to form a nation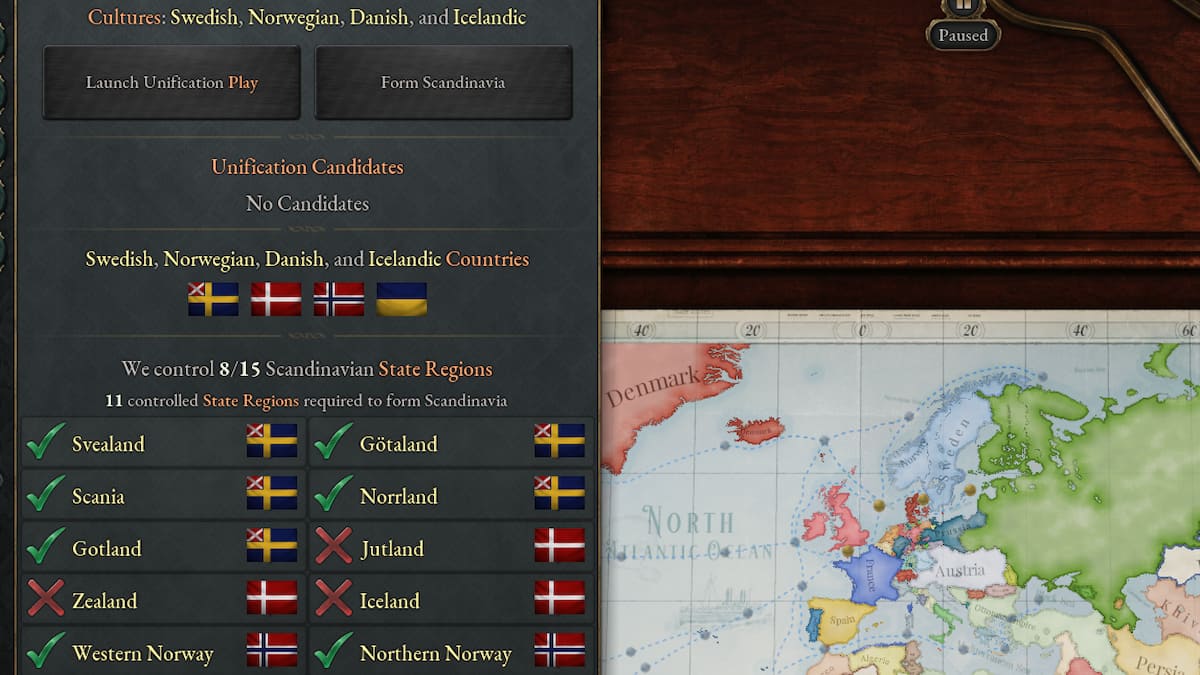 Since Formable Nations are often cultural in nature, it's no surprise that you can find the tool to form nations under the Cultures tab on the left side of the screen. There are both Major and Minor Unifications, so make sure to know how many countries are needed to make a Formable Nation.
Once you choose the nation you want to form, click on it and hover over both Launch Unification Play and Form (country name). Hovering over these will give you a more detailed breakdown of the requirements you have left to form the nation. Once you can, simply click the Form button.
Need help getting started in Victoria 3? If so, hop on over to Best Tips & Tricks for Beginners of Victoria 3 on Pro Game Guides.