Viewfinder is a head-scratchingly difficult indie puzzle game developed by SOS Games, in which players need to position photos in order to alter reality and make solutions. One of the more challenging of these levels for me was the optional challenge Chapter 4, Level 9.1.
How to solve the Viewfinder Watermelon Puzzle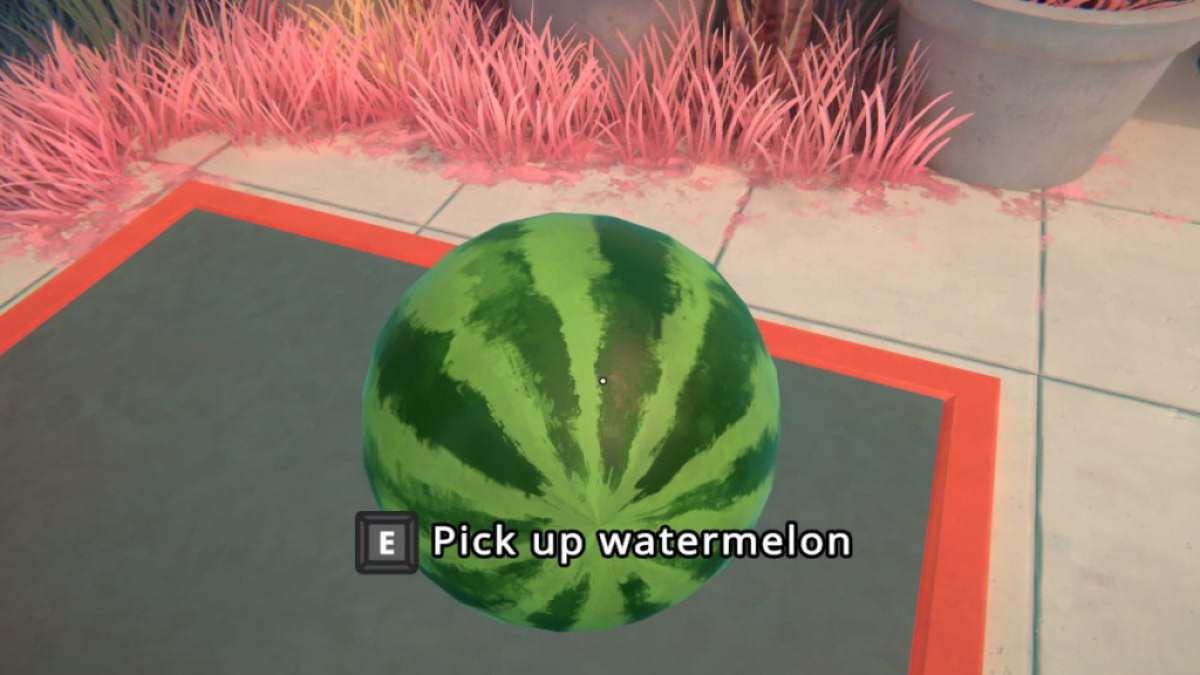 When you enter Chapter 4 Level 9.1, the first thing you'll see is a teleporter with a charging plate that has a watermelon on it. The charging plate is only half charged, and if the watermelon is removed, the charging plate goes down to zero; if you stand on the plate with the melon, together you weigh enough to charge the plate properly, but the teleporter is out of your reach.
In order to complete the puzzle, you will need to copy the watermelon. Unfortunately for you, there is only one camera; it's a stationary camera, and its Viewfinder is pointed at a slope. If you try to place the watermelon in the spot where the camera is looking, it just rolls down the slope and out of the camera's view. Here's how to fix that.
Take a blank photo with the stationary camera. Since the slope itself the camera is facing is made of purple stuff, it won't show up in the photo.
Use the blank photo on the watermelon to cut off a piece of it.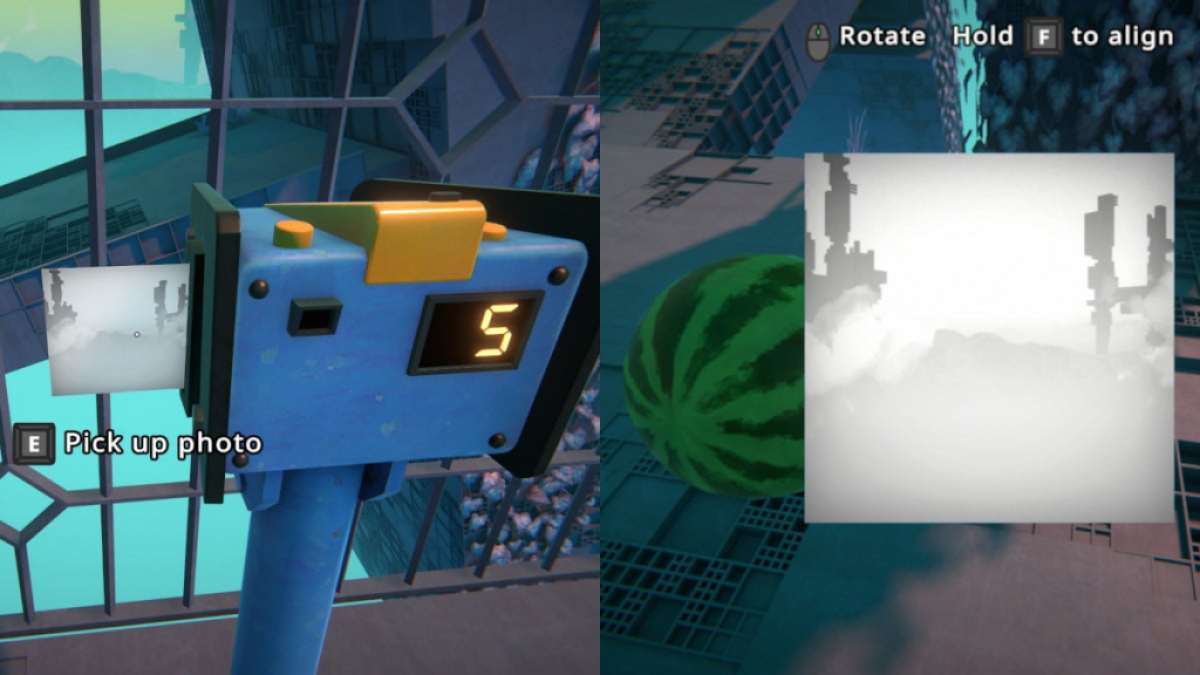 Put the watermelon cut side down, on the slope within view of the stationary camera. This will keep it from rolling.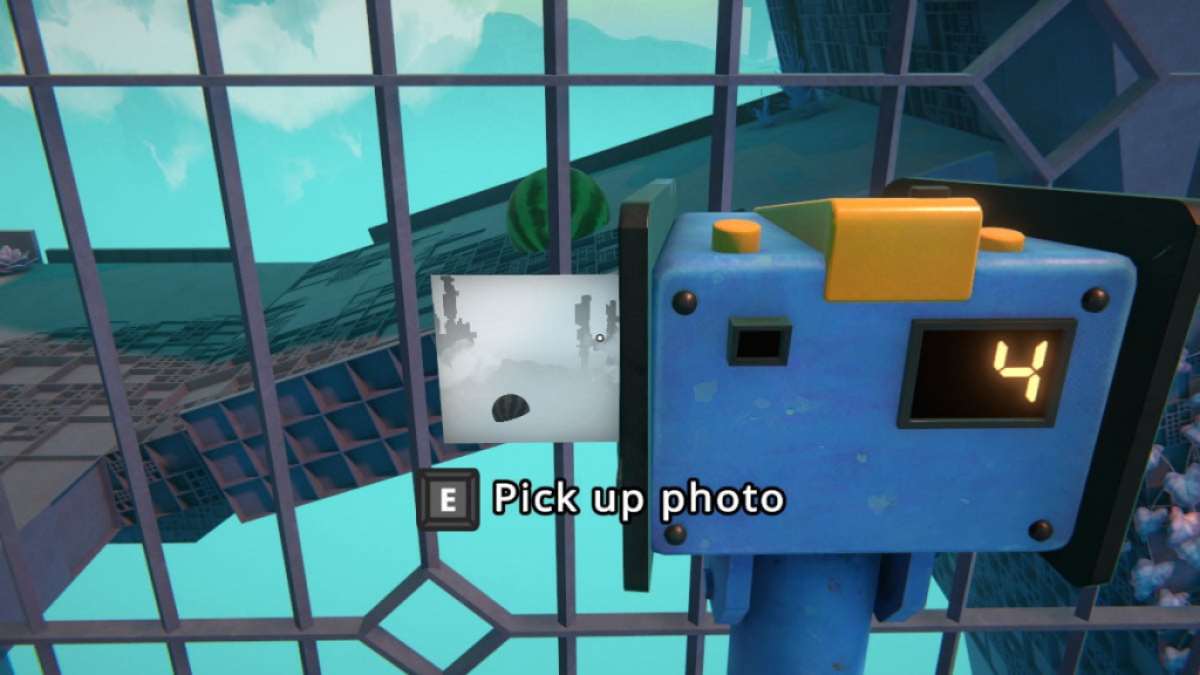 Take three or four photos of the cut watermelon. These photos will show only the watermelon, as the purple stuff can't be photographed.
Place the photos above the teleporter's charging plate; the melons will fall out of the photos and land on the plate.
This should weigh down the teleporter's plate enough to activate it.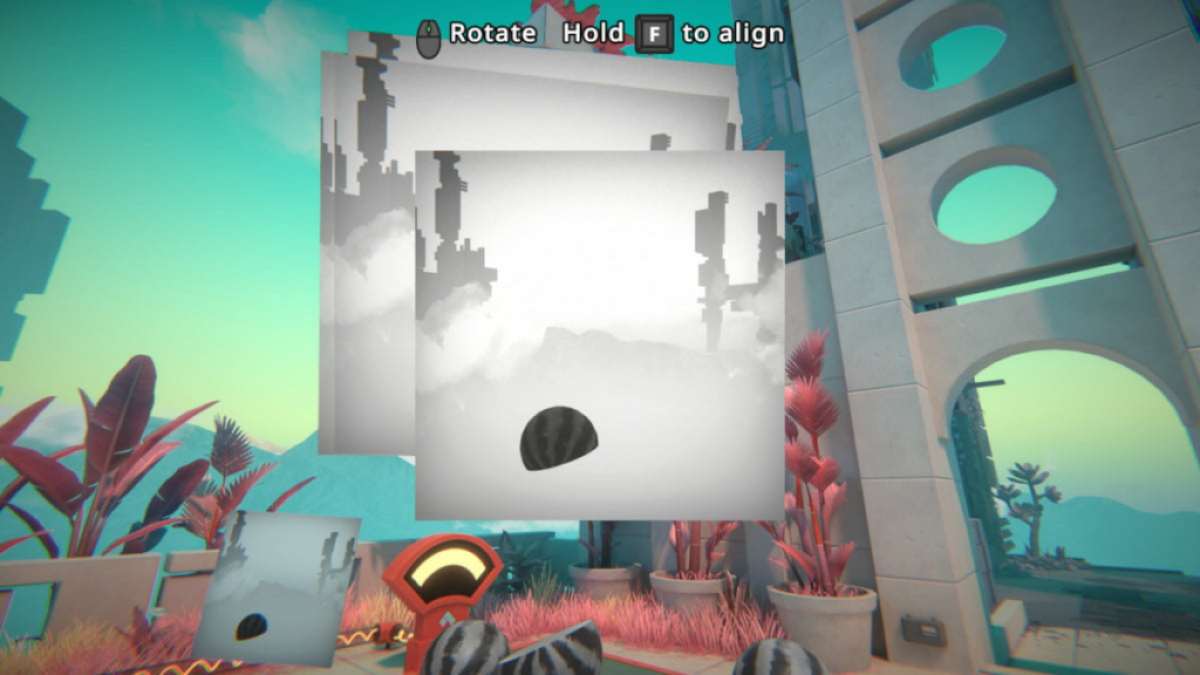 What filter do you get for completing Chapter 4 Level 9.1?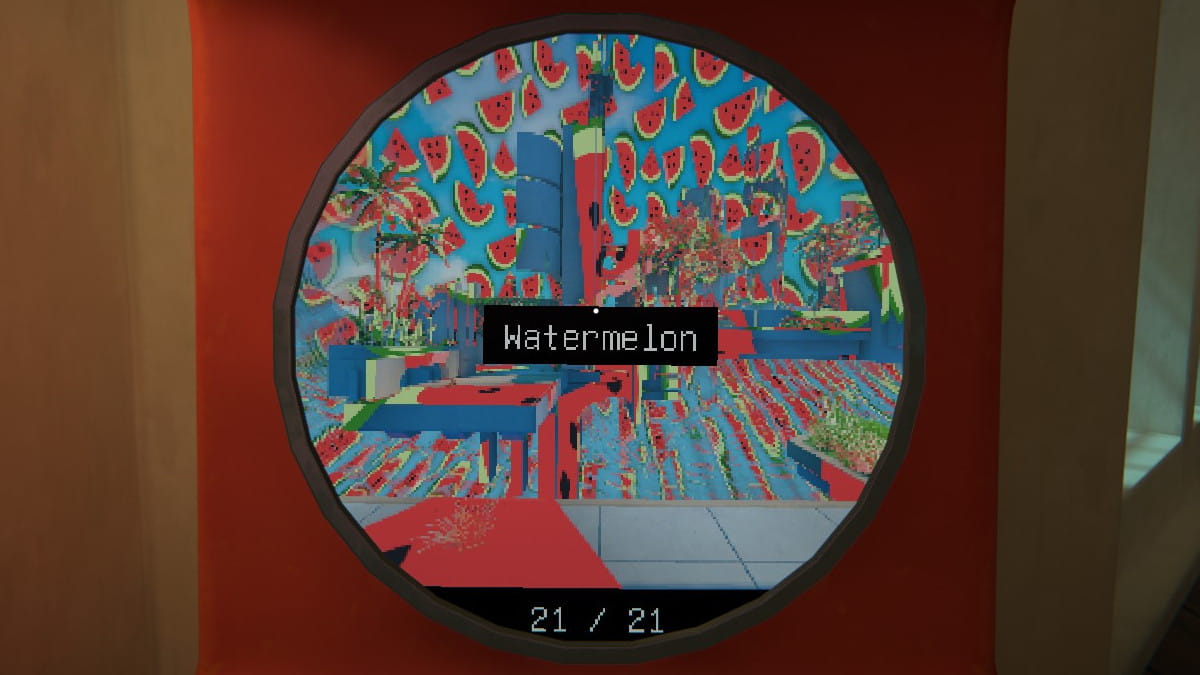 Every time you complete an optional challenge level, Viewfinder will give you a filter as a prize. For beating this level, you will unlock the Watermelon Filter. While it's needed for completing the Hashtag All Filters achievement, it makes photos a little hard to look at by putting a whole bunch of watermelons over each of them. As such, I wouldn't recommend using it for too long (or at all, really).
For more Viewfinder, check out Where to find every planet in Viewfinder on Pro Game Guides.