VRChat is a very popular simulation game with Twitch streamers, and this is readily evident by glancing at the game's feed on Twitch. You may wonder what worlds these streamers can be spotted in. They are likely in areas that are calmer and focused on chatting.
What types of worlds do Twitch streamers use in VRChat?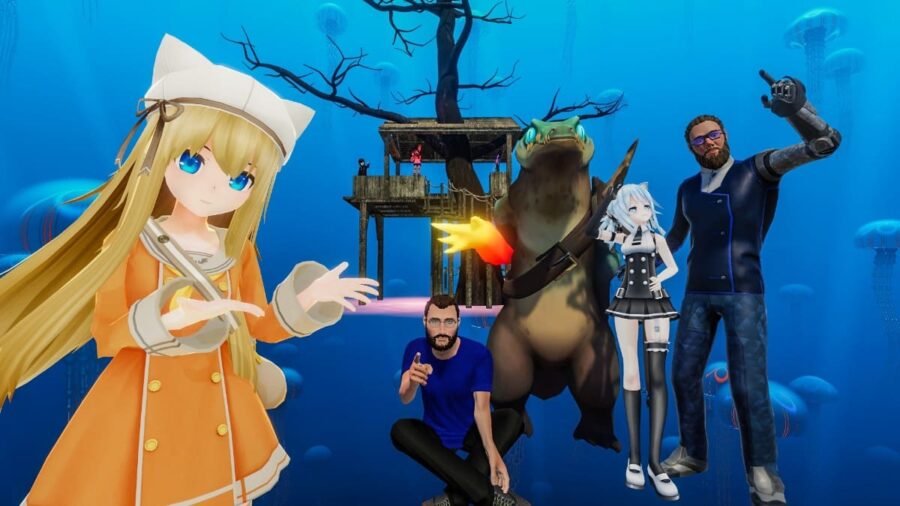 It might not be surprising for you to know that Twitch streamers commonly choose VRChat worlds with a focus on chatting, hanging out, and lounging. While it's always possible to catch a streamer using a world oriented toward dancing, competitions, or music, it is less likely because these environments can be noisier and harder to stream in. Twitch streamers will usually try and choose worlds with more relaxed and casual atmospheres. Sometimes, Twitch streamers prefer to use private worlds to keep out any players who may use abusive language or inappropriate behavior.
Related: Cool worlds to explore in VR Chat
VRChat Worlds to find Twitch streamers in
There's no guarantee you'll find a streamer in any given world, as there are many factors at play. This includes when they stream and what time they are online. Each can affect the ability to find streamers. We have compiled a list of popular hangout/chatting style worlds to try and spot a streamer.
| | | |
| --- | --- | --- |
| World | Type | Creator |
| Just B Club | Nightclub | Blue-kun |
| The room of the rain | Hangout | Lvaj15 |
| The Great Pug | Bar | Owlboy |
| Shadue's Avatar World | Avatar | Shadue |
| Sovren's Chill Home | Hangout | Sovren |
| Gen's Chill World | Hangout | Genesis |
| Aquarius | Aquarium | Fins |
| Void | Nightclub | Lycon |
| Zen Garden | Hangout | Epic_Monkey |
| Serenity Cove | Beach | Zappaku |
Want to read more about VRChat? If so, check out How to find VRChat avatars & save your 'favorites' on Pro Game Guides.