Tactical RPG Wartales is packed with great ideas, but it also has all the staples that fans of the genre love. One of those is loot, with everything from trinkets to sell and crafting resources to collect up to unique items and upgradable gear. Even in the early game, you have options to pick up items you may never see again. One of those in Wartales is the Bar of Soap. Here we'll discuss where to get it, and what it does, so you can decide if you want to grab it when you can.  
Where is the Bar of Soap in Wartales?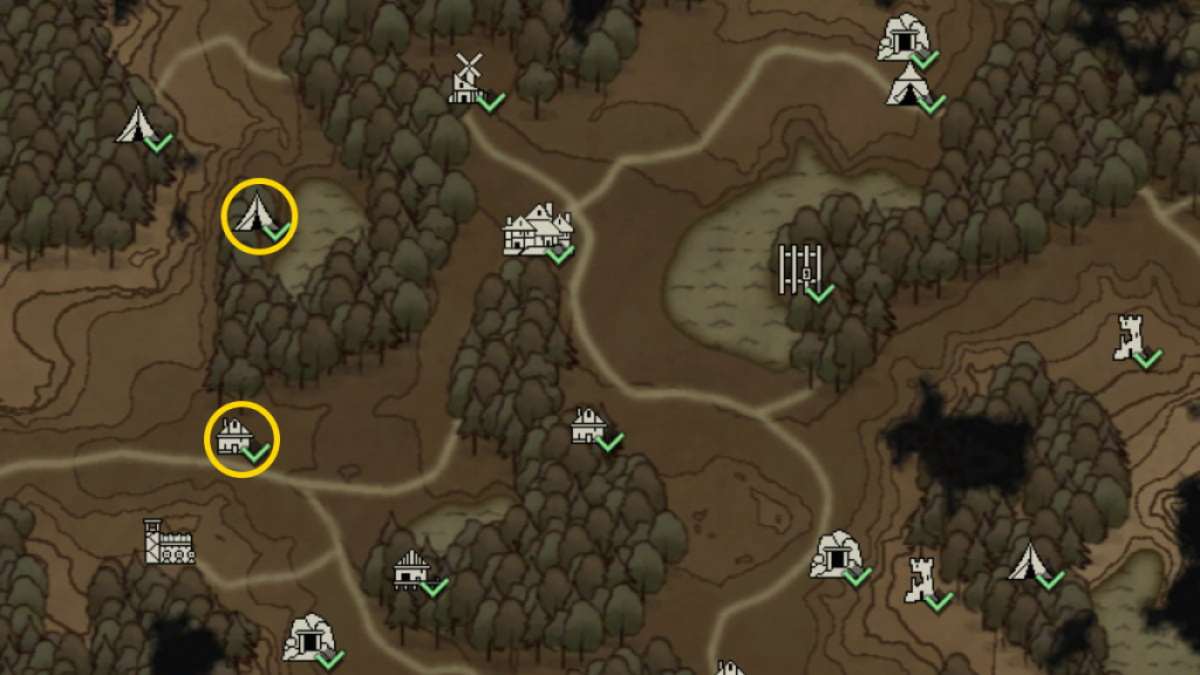 The Bar of Soap is a potential quest reward from starting zone Tiltren County. Follow the path south from Stromkapp and stay on it as it turns west. You'll come to the Wealthy Farm, where you can pick up the Fate of Tiltren Quest titled Sentenced to Death. Once you have the quest, head directly north to Lakeside Camp to talk to the bandits there. Then head back to the Wealthy Farm, side with the bandits, and after winning the battle you'll receive the Bar of Soap as part of your reward.
Is the Bar of Soap worth getting?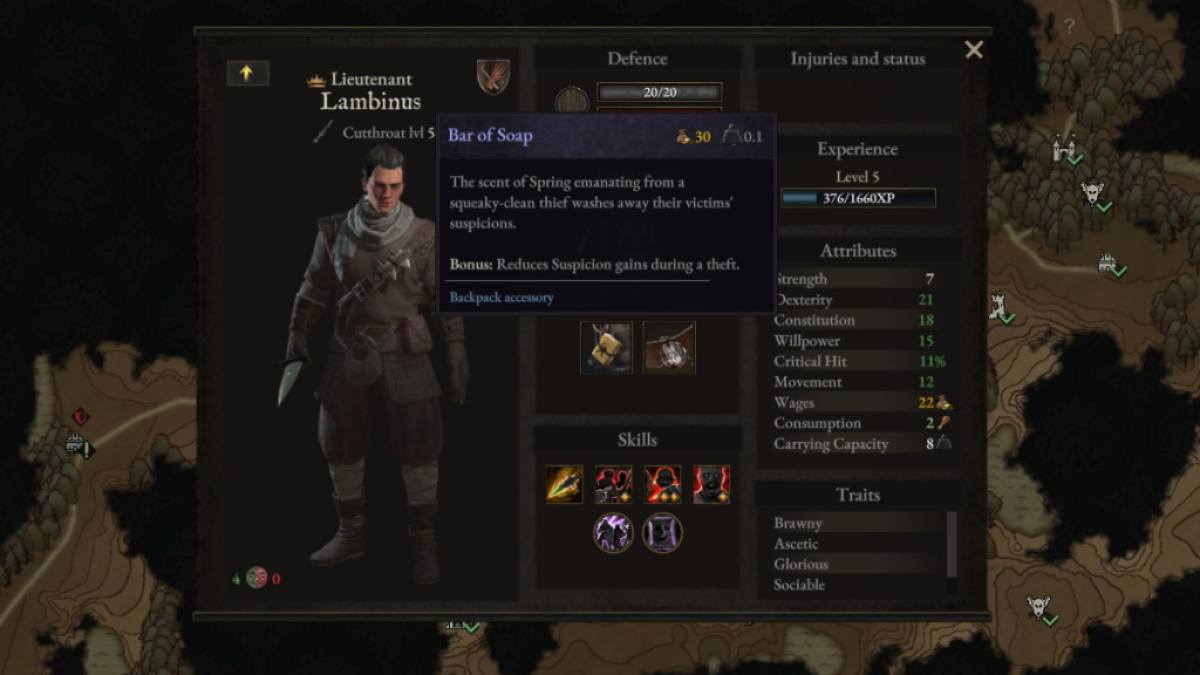 If you intend to embark on a life of crime in Wartales, the Bar of Soap is definitely worth having. The item itself is a Backpack Belt Accessory that your best companion with the Thief profession can equip to reduce the suspicion they gain when stealing items by 10 percent. It's certainly not a must-have item, but if you're going down this route I found it is definitely worth having. Especially as the rewards for choosing the other side are nothing to write home about.
Looking for more on Wartales? Check out Wartales Lieutenant and Captain Guide, Wartales Relationships Guide, and more here at Pro Game Guides!