Looking for a new way to play daily word games? Consider checking out WordFall, a daily game that puts you in a tensely timed challenge of creating words from the letters you're given. We've got details on the game and how to play down below!
What is WordFall about?
Sort of a combination of Scrabble and Tetris, WordFall is a descending tile word game. Players are tasked with typing in words from the word bank of tiles rapidly filling a dark blue box. The challenge is to type as many words as possible before the box fills itself. Players get one chance to play and flex their word prowess each day.
How to play WordFall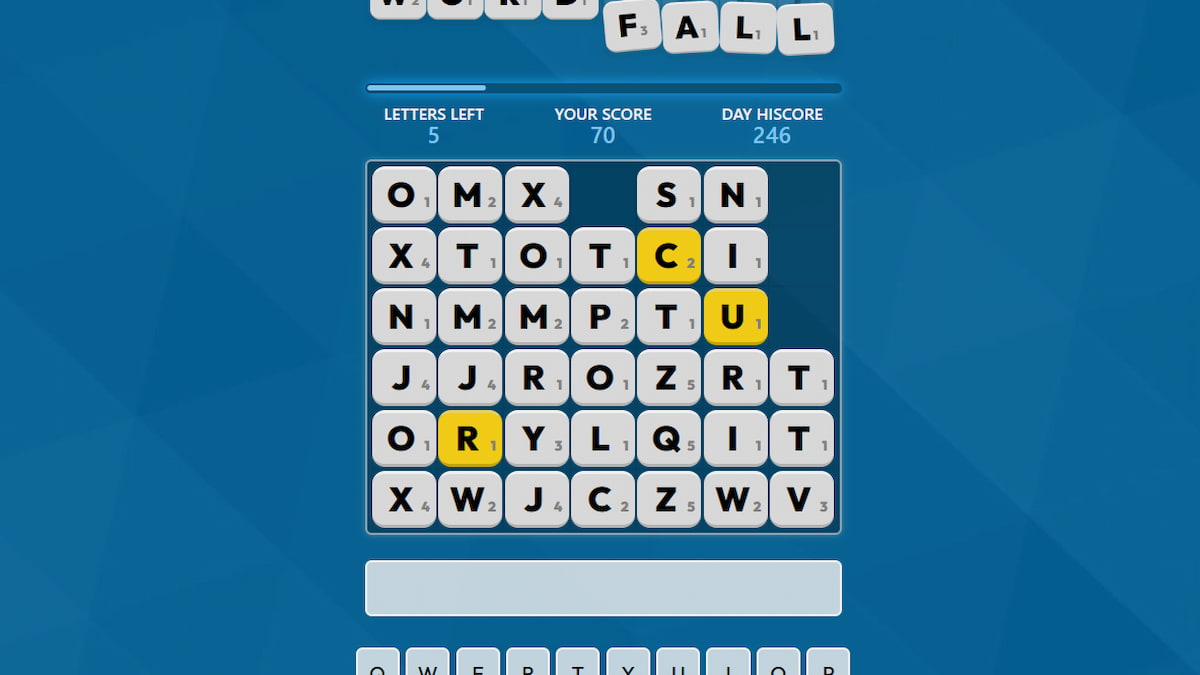 WordFall is a very simple game, especially if you have any experience with Scrabble and/or Tetris. Every day, you get one chance to play a game where tiles fall and settle at the bottom of the screen. To get these blocks to disappear, you'll need to type words into the box at the bottom of the screen. Keep typing in words to increase your score. The game is over when you can no longer keep the blocks away, and the dark blue box fills up.
Keep an eye out for the gold tiles, as you get extra points for using words that feature them. Similarly, words that have more than five letters give you bonus points. There are only a set amount of letters for the day, which you can keep an eye on in the top left.
Want to read more about word games? If so, check out What is Antiwordle? Strategies and How to Play on Pro Game Guides.