If you've been following the Wordle craze that started in later 2021, you're probably aware that many spin-off games have been released as inspiration from the original. Sedecordle is another entry into that list, with this one having 16 daily words. We've got the breakdown of what the game is, how to play it, and some strategies to make you an expert, fast.
What is Sedecordle about?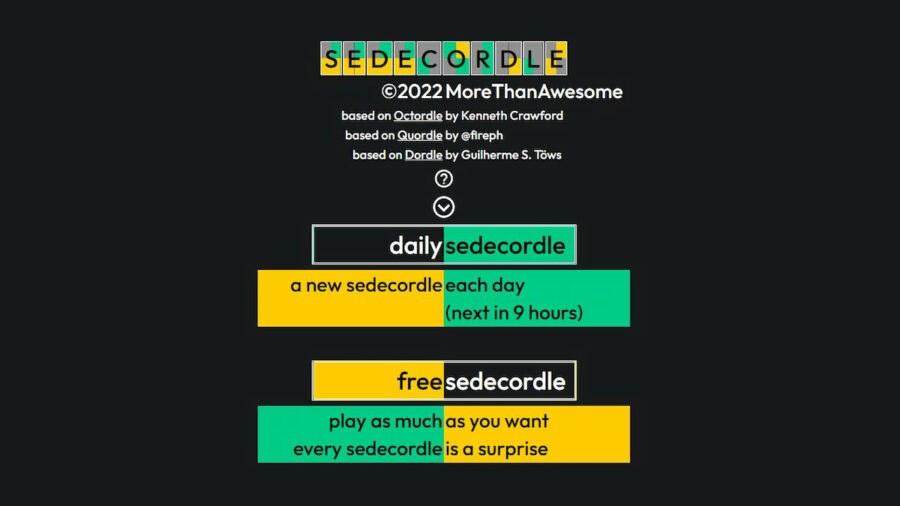 A game that's basically Wordle multiplied by 16, Sedecordle was created in Feb. 2022. The creator of the game, Brad Bednar, is a NetSuite Administrator who created the game as a personal project. Sedecordle was inspired by previous Wordle-like creations: Dordle, Quordle, and Octordle. All of these Wordle-inspired games utilize multiple words instead of one like the original Wordle.
Sedecordle has both Daily and Free modes, both of which function the same in gameplay. The only difference is that Daily only refreshes once a day, and you'll have the same word as everyone else. You can think of Free mode as a practice option for Sedecordle.
How to play Sedecordle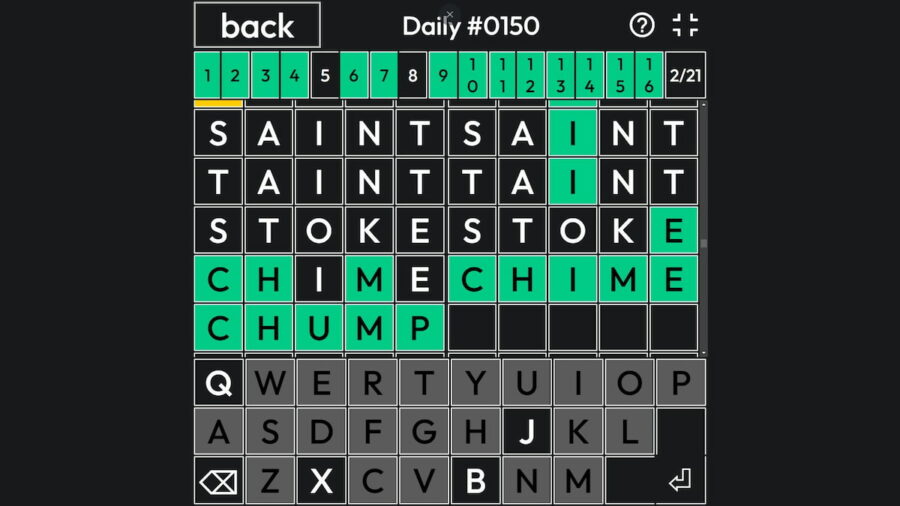 To play Sedecordle, you need to think of a starting word. Once you do that, type in the five-letter word and see how many yellow or green squares you get. Out of the sixteen words, you will have at least one or two yellow/green tiles on the board. Yellow tiles mean you got the right letters but in the wrong places. A green tile means that you have the right letter in the right place.
You have 21 chances to get all of the 16 daily words. At the tip of the screen, you'll see single boxes that list 1 through 16. Once one of these boxes turns green, that means you've successfully found that word. The goal of the game is to solve all words before your chances run out, but it is even better if you solve the words in 20 guesses or fewer.
Best Sedecordle Strategies & Starting Words
Try out these strategies to get the best possible Sedecordle score:
Think of the most common letters you can imagine for your first word. Also, keep the letters unique (avoid RR or EE, for example). Words like EARLY or TEARY will make good starting words.
Try not to solve a word for the first two rounds unless you have three or more green squares. This is because you want to get as many letters on the board as possible. Try a combo set of words like EARLY and TOILS.
Make sure to scroll down and check all boxes often so you don't miss any opportunities. You may be missing a word that has four green boxes all the way at the bottom. This can cost you guesses.
Don't get stuck on one word. You have to keep in mind that 15 other words need to be solved. This mindset will keep you from wasting guesses.
Use scratch paper for strategizing, if you need to. Also, don't be afraid to step away for a bit before coming back to the game.
Here are some starting words you should try to get ahead in Sedecordle:
Alone
Arise
Artsy
Atone
Blunt
Clout
Early
Heart
Layer
Relay
Royal
Salty
Story
Stray
Style
Teary
Toils
Trays
Want to see more Wordle-like games? If so, hop on over to What is Knotwords? – A New Wordle-like Scrabble Game on Pro Game Guides.