We've found yet another Wordle spinoff that's sure to delight the fans of its niche. This time, it's a game football (soccer) fans, especially those who think they know their stuff when it comes to naming footballers.
Is Who Are Ya? a Wordle game?
To keep it simple, no, Who Are Ya? is not an official Wordle game. It is, however, inspired by the globally popular guessing game that was released in 2021. Like many daily browser games that have become popular in 2022 (Framed, Heardle, Worldle, etc.), this game was inspired by Wordle to make a guessing game that surrounds a niche subject. For Who Are Ya? the subject at hand is football (or soccer, depending on the country you're from).
Related: What is Weddle? An NFL Wordle Game
How to play Who Are Ya?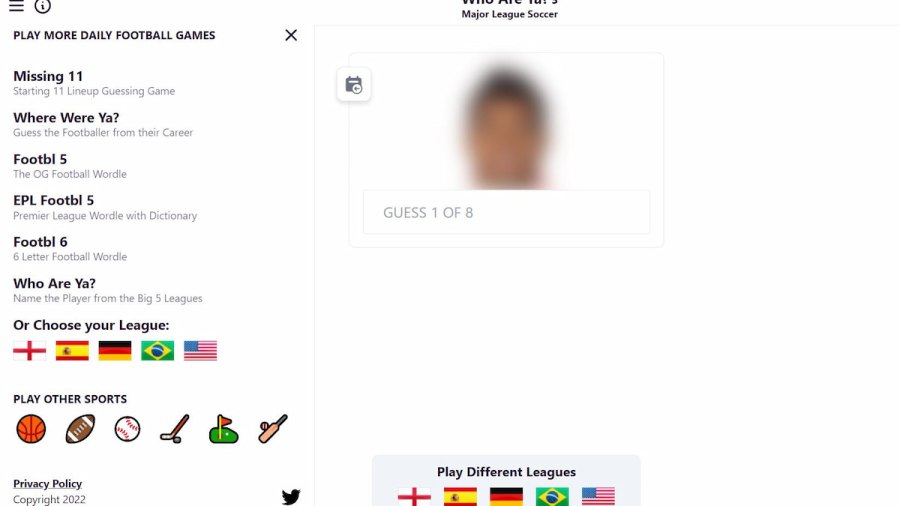 When it comes to the game's mechanics, Who Are Ya? is fairly easy to navigate. Just type in your guesses for who the player behind the blurred photo is. You get eight guesses, and if you have enabled the photo from the beginning, it will get less blurry with each guess.
Don't worry about spelling, as you choose the name you have typed in within the dropdown menu. After each guess, you'll also get feedback on how close you are to certain stats like position, age, and team.
Want to see more Wordle spin-off games? If so, check out What is Quolture? A movie-quote Wordle spinoff on Pro Game Guides.