Draconium Ore is a regent for many different crafts from several professions, making it highly valuable to obtain for dozens of reasons. However, it can be difficult to obtain if you don't know where to look. Here's the best way to farm out Draconium Ore in World of Warcraft Dragonflight, for all your crafting and money-making needs.
Where to farm Draconium Ore in WoW Dragonflight
As Dragonflight is all about flying around the overworld on the back of a skyborne drake, the most abundant sources of Draconium Ore come from mountain tops, steep cliffs, and floating islands located all around the Dragon Isles. All four zones contain nodes for Draconium, it's just a matter of looking in the right places.
The Waking Shore
For the Waking Shore, you'll want to fly around on your dragon and stick to the peaks and cliffs of the numerous, wide-spanning valleys there. Keep an eye out for small gray obstructions sticking out of illogical places within the Waking Shore. These gray obstructions are often Draconium Ore deposits just waiting to be mined.
Thaldraszus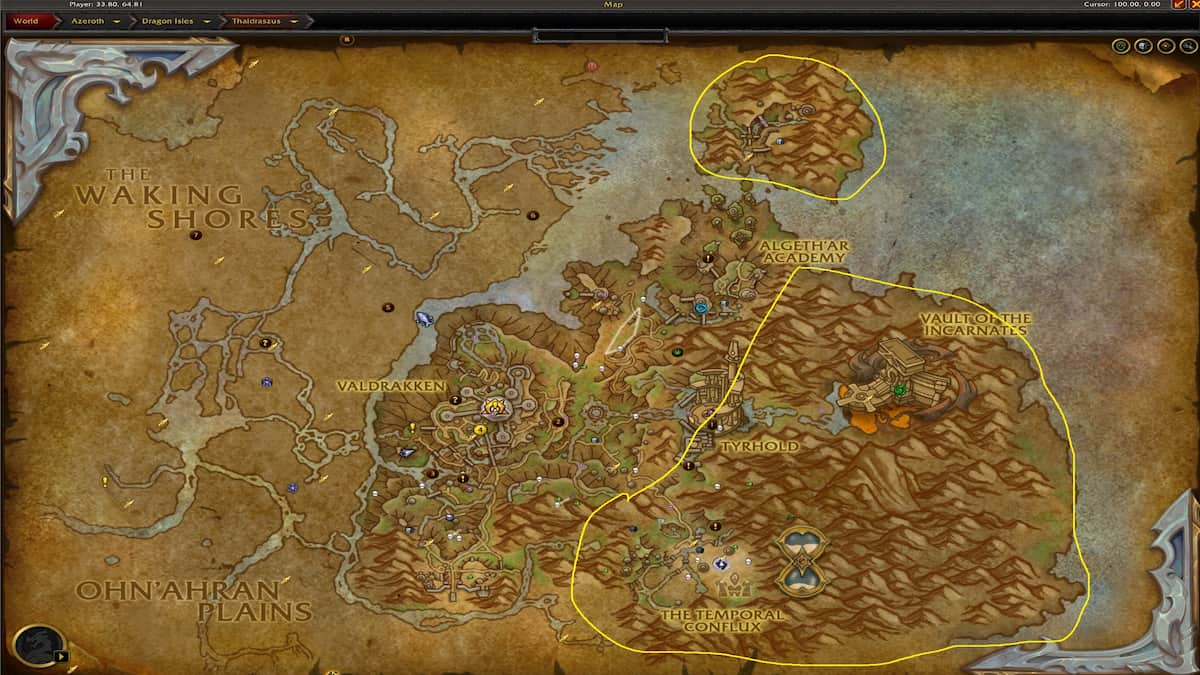 Much like the Waking Shore, you'll want to stay high in the air and look for Draconium deposits along cliffs sides and mountain tops. In addition, seek the floating islands in this zone as well, as they often also have hidden deposits scattered about.
Related: How to get the Scouting Ottuk mounts in World of Warcraft Dragonflight
The Azure Span
Draconium deposits in the Azure span are scattered about randomly, but keeping to the skies near cliffs will continue to be your best bet of finding Draconium. The entire zone is filled with the ore, so it should not be difficult to find it here in abundance.
Ohn'ahran Plains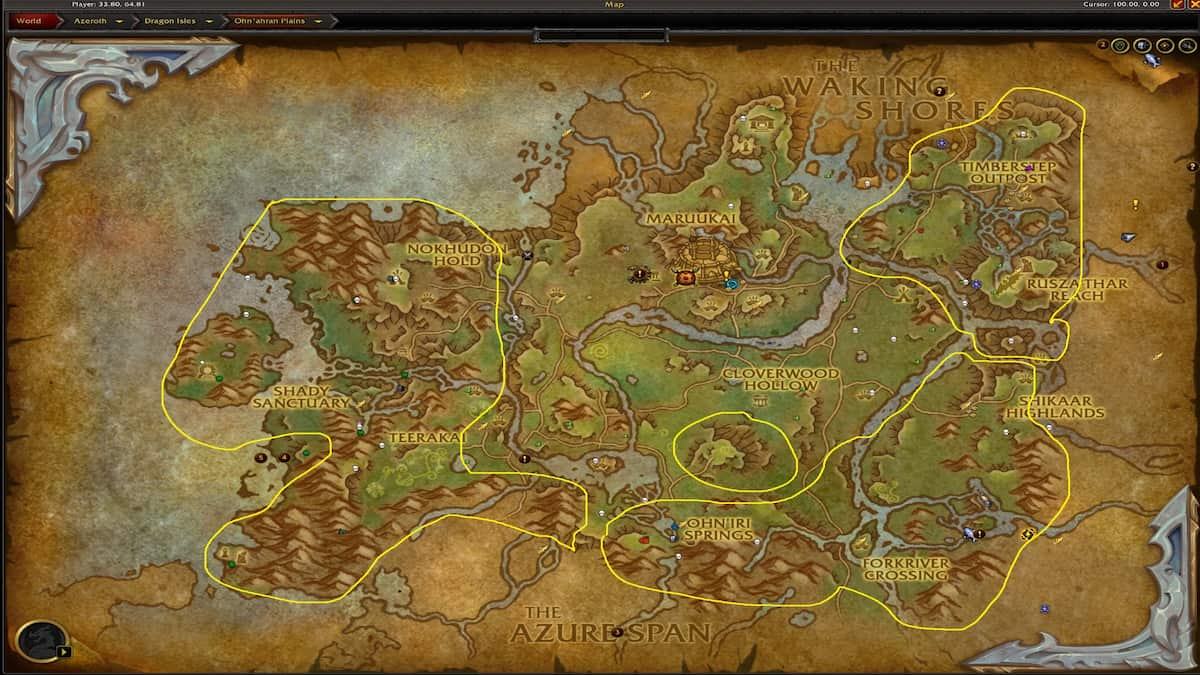 As the least mountainous area among the Dragon Isles, Draconium ore deposits are often found near the edges of the map, along cliffs sides of the other zones, it is surrounded by. Even so, we recommend flying around the entire map as it is not uncommon to find deposits sitting ground level in the plains.
For more valuable guides on World of Warcraft Dragonflight, check out WoW Dragonflight Blacksmithing leveling guide right here at Pro Game Guides.