It's understandable to shy away from the Gleeok Gust Side Quest considering that Gleeoks are one of the toughest bosses to fight in The Legend of Zelda: Tears of the Kingdom. There is a solid silver rupees for anyone who can beat this quest, though. Link can also definitely use the high-powered materials that the Gleeok drops to fuse with weapons. Here's how you can complete the quest!
Where to find the Gleeok Guts Side Quest in TOTK (Zelda Tears of the Kingdom)
To start this quest in Tears of the Kingdom, players should head to the Gerudo Canyon Stable. The quickest way to get there is by warping to the Turakamik Shrine. Slightly north of the shrine is the NPC who gives the quest (coordinates -2723, -2344, 0062).
She is taking care of a sick Hylian, and the only way she can make a remedy for is with Gleeok Guts. That means that Link is going to need to cowboy up and defeat a Gleeok. Luckily, there is one just to the south of that area on Spectacle Rock.
Related: How to beat a Flame Gleeok in TOTK – Zelda Tears of the Kingdom
How to beat a Gleeok in TOTK (Tears of the Kingdom)
There are really two stages to a Gleeok fight. The first involves the Gleeok shooting beams at Link. Outside of running around very fast, the only way to avoid damage here is by blocking the beams with a shield. Afterward, Link can shoot the heads of the Gleeok.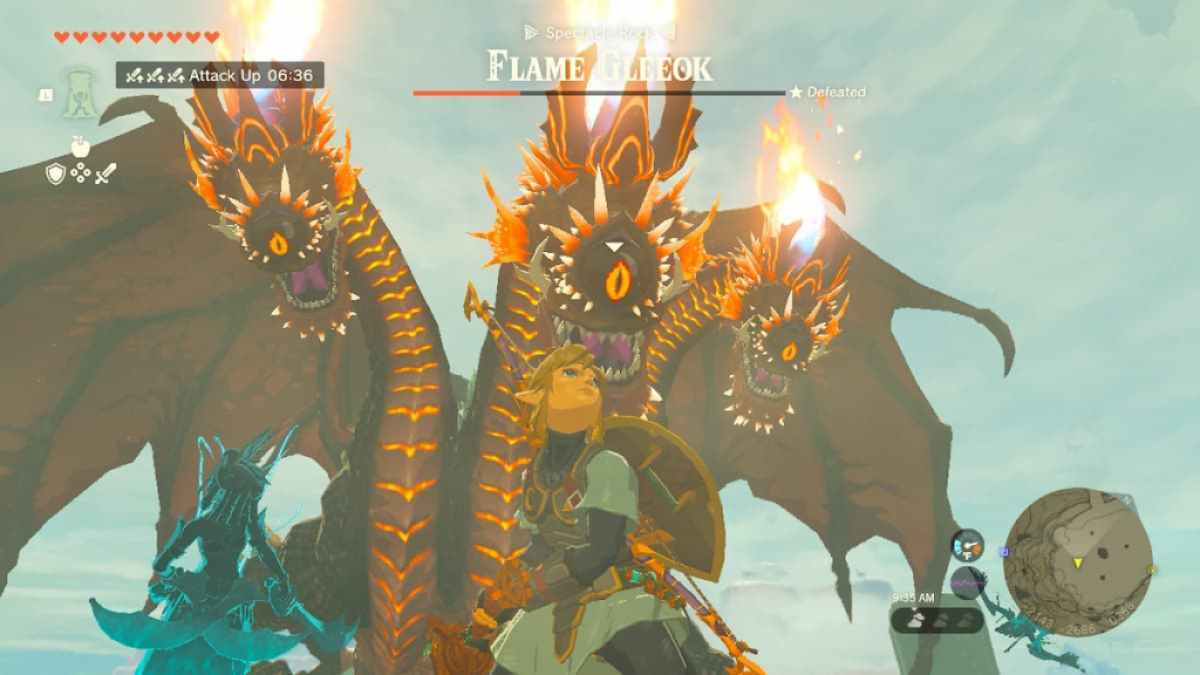 If all three heads lose health, the Gleeok will be left in a stunned position, and Link will be free to whack it for a brief time.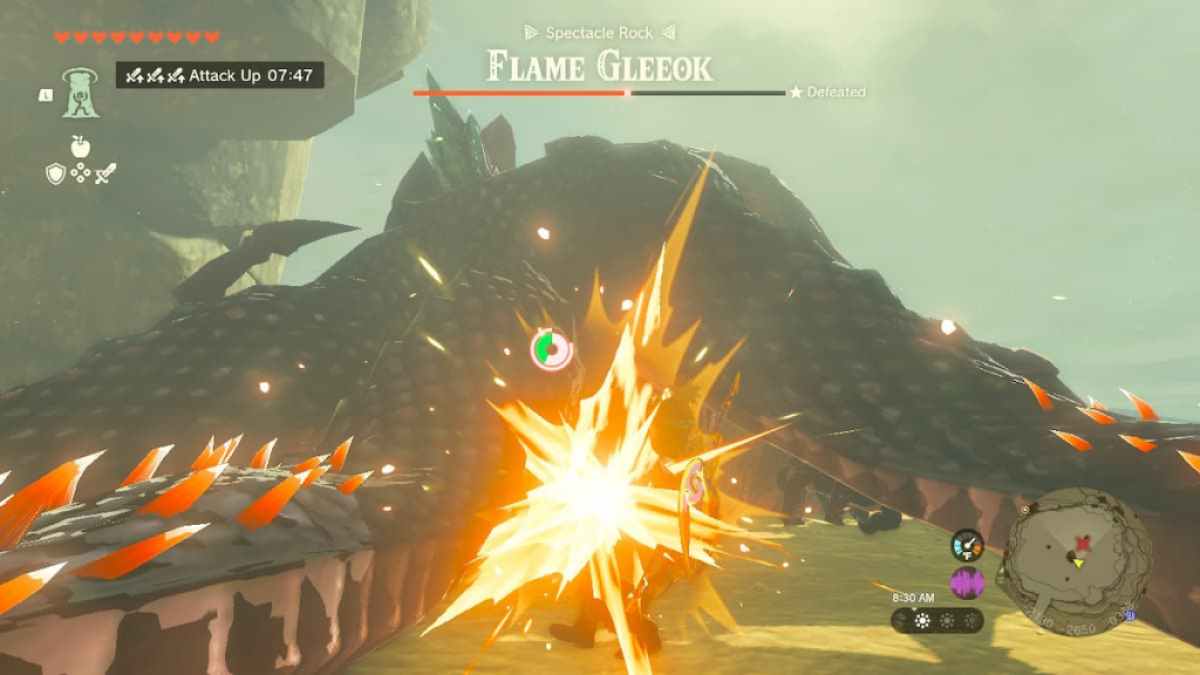 During this stage, it can be helpful to try and get high in the air. If Link can ready his bow midair (which slows time), it's much easier to land shots. In fact, I was able to start off the battle by gliding onto the Gleeok and shooting all three heads from behind. This gave me an easy opportunity to get solid damage in.
Once the Gleeo is brought down to around a fifth of its health, it will fly high into the air and ready a huge fireball. This will one-shot-kill Link regardless of what armor he has on. Therefore, players will need to run and dodge the fireball.
After this happens, the fire will create an updraft that players can use to reach the Gleeok and land some final shots. Once the Gleeok is defeated, the player can bring the Gleeok guts to the NPC and receive a silver rupee (worth 300 rupees)!
Want more Zelda Tears of the Kingdom guides? Pro Game Guides has you covered with How to beat Hinox in Zelda Tears of the Kingdom (TOTK).