2048 is one of the most famous puzzle games on the mobile platform. Unlike other puzzle games with complex objectives, the only aim of the game is to merge tiles containing even numbers to form a final tile with the number 2048. While it may sound simple, you need a good understanding of title movements, minimizing spawn randomness, and merging strategies to win even a single match. So, if you are a beginner and are still searching for your first win, keep reading the strategy guide.
Tips and Tricks to win in 2048
Swiping Up: As advised by several veterans, the most effective tactic to be victorious is to never merge or move any tiles by swiping in the north/up direction. This particular strategy allows players to collect all large numbers at the bottom of the screen, helping easier merges of such big numbers in the late game.
Ascending Arrangements of tiles: There is no use in collecting all random big numbers on the bottom of the screen if there is no arrangement pattern. The best way to sort it is in ascending order, as shown in the below image.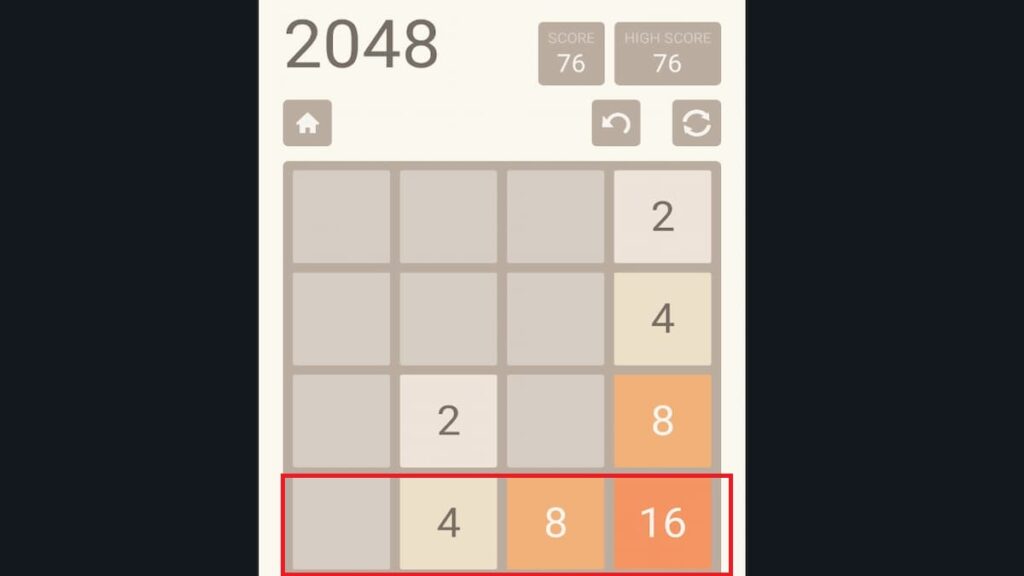 The above arrangement allows you to merge all the big numbers consecutively once you acquire the trigger tile.
Swiping Patterns: Make sure you are swiping in the opposite direction to your previous move. For example, if you had moved the tiles to the left of the screen in your last turn. Plan such a move that shifts all your titles to the right side of the screen. The main reason behind this technique is to balance the movement of titles.
Orphan Titles: If you do not follow the above swiping techniques, you will produce a lot of orphan numbers. Orphan titles are separate small number titles in between two large number titles. They are difficult to merge and get rid of in the late game. Identify such titles early on and combine them with a suitable move.
Related: Best Switch Puzzle Games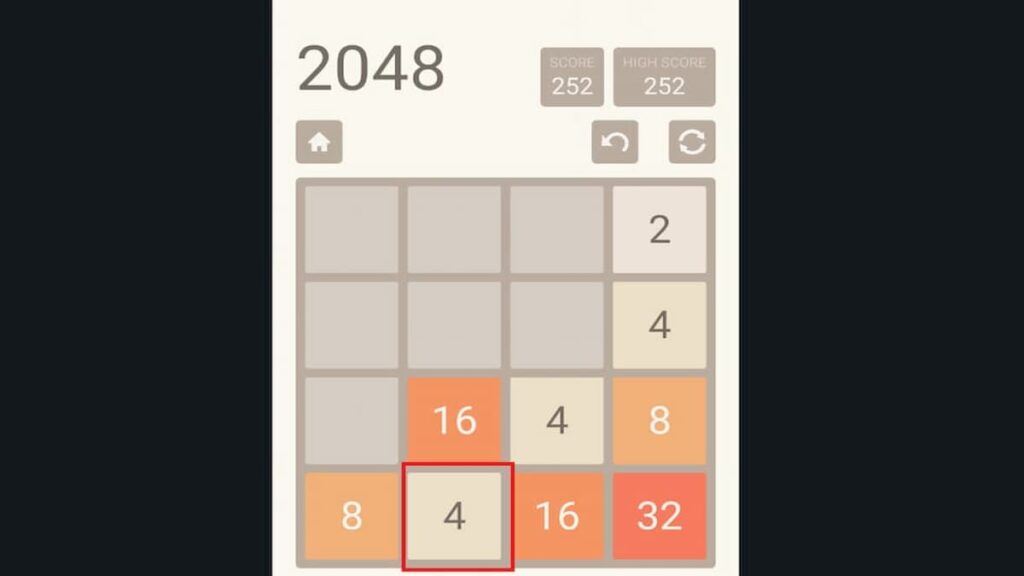 Understanding Tile Spawn: Try to understand when and where a new title can spawn according to your gameboard. It is a difficult task, but you can acquire the skill over time by playing continuously.
Undo Button: Many new beginner players don't know that the game can undo your last move. Use the undo button on the top right corner to make the precise correct move.
Visualization: Always visualize your next move in your head or on a paper before making one. Doing this allows you to identify multiple move choices for the current situation and choose the best one out of it.
Take a Break: We know that the game can be stressful for new players trying for their maiden win. Take a break, and continue the game in your free time.
Remember, all the above strategies and tips are focused on the default 4*4 layout of the map.
For more on such Guides, check out How to get the highest score in Subway Surfers or Mini Motorways Tips and Tricks to get higher scores on Pro Game Guides