It's time to leave the crossword and word search books at home. Playing brain-teasing puzzle games on the go, has never been more stimulatingly fun and addicting.
Best Switch Puzzle Games
From falling block and adventure puzzles, to challenging physics-based and cooperative problem solving puzzles, these games are the perfect brain teasers for a handheld console. Here's a list of some of the best Switch puzzle games.
Mario's Super Picross
What would a list of Nintendo games be without a Super Mario Bros. cameo? This puzzle game of logic is like a cross between the games, Paint by Numbers and Crossword. Players must use a rock-hammer and chisel to dig up and reveal pictures. Uncovered pictures reveal number clues to show the amount of squares that should go in each column or row. Mario's Super Picross draws players in slowly with its simplicity, then ultimately challenges them, as each level progresses and grows more complex.
Tricky Towers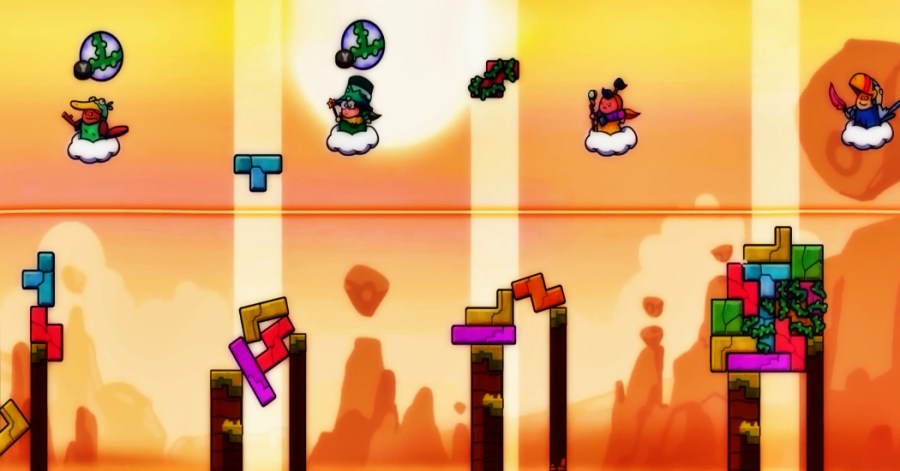 Tricky Towers feels like a tricky take on Tetris and Jenga. Stack up falling blocks to build the tallest and strongest tower, while competing against others. Players can cast spells on their opponents, or on themselves; by choosing to use these powers to either hinder their enemies or to help change the physics of each round and alter the game in their favor. Tricky Towers is great to play with friends, and can become a very competitive and addicting game!
Boxboy! + Boxgirl!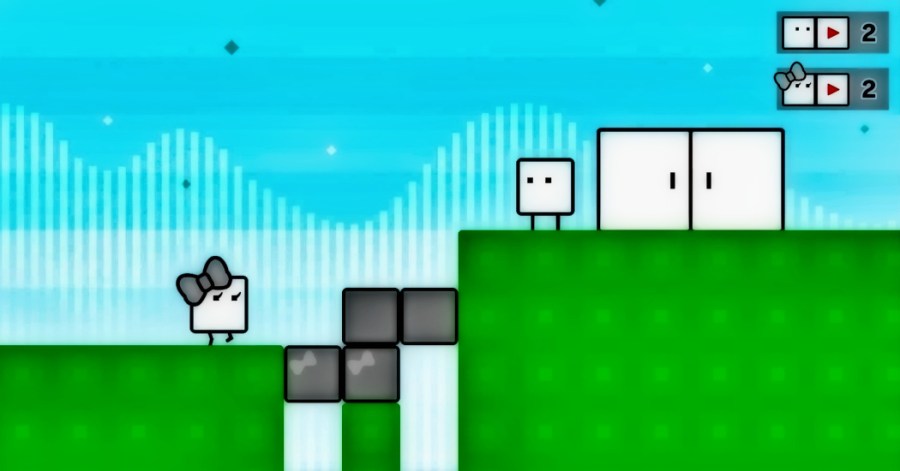 This cute and charming strategy puzzle game allows players to create platforms and bridges with Qbby and Qucy, by forming strings of boxes in order to traverse levels. Boxboy! + Boxgirl! is a puzzle game with a minimalist square-art style feel, that's just perfect for passing time.
Related: Best Switch Exclusives
Lumines Remastered
Made by the creator of Tetris, before Tetris; Lumines Remastered is new and improved, making it a perfect fit for the Switch. Create squares with the falling blocks of the same color, from 2x2 pieces. With stunning visuals and HD rumble feedback to the rhythm of some very addicting music, Lumines Remastered is a great puzzle game, that's easy for players to get lost in while playing.
The Gardens Between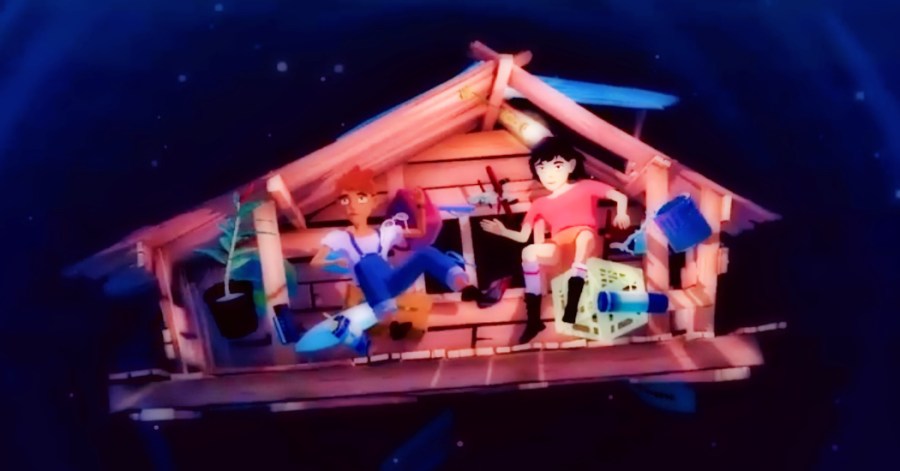 The Gardens Between is an adventure puzzle game, with a metaphoric take on friendship, that's teeming with surreal heartfelt emotion. Players will journey as Arina and Frendt through a surreal dreamlike garden; unlocking secrets, reliving past memories, and manipulating time to solve puzzles. This single player puzzle game tests logic and observation, with lively animations and strikingly vibrant color visuals.
Tetris 99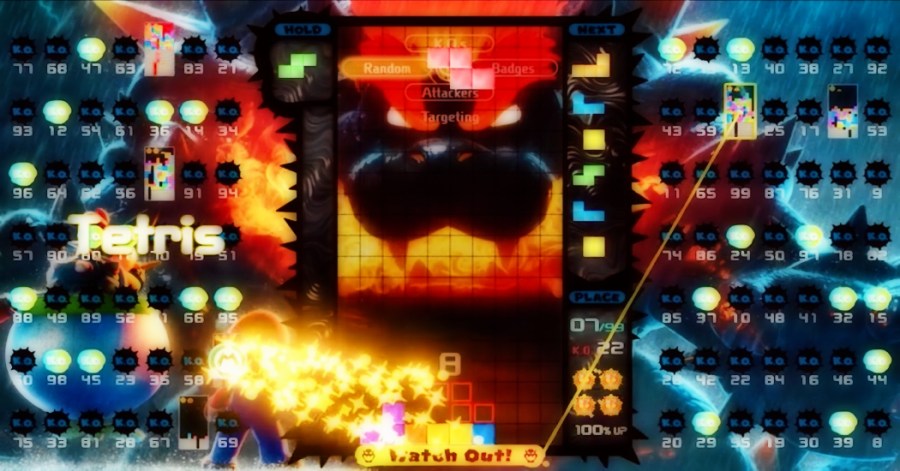 Think classic Tetris, with a Battle Royale twist. Somehow, it just works. Tetris 99 requires problem solving, concentration, and training in order to defeat 98 players in its multiplayer battle mode. The tetriminos cleared by players will transfer to their opponents at random, or players can manually select which enemy will get their left overs. Tetris 99 also has a variety of solo challenges, reviving this classic puzzle game to its ultimate potential.
World of Goo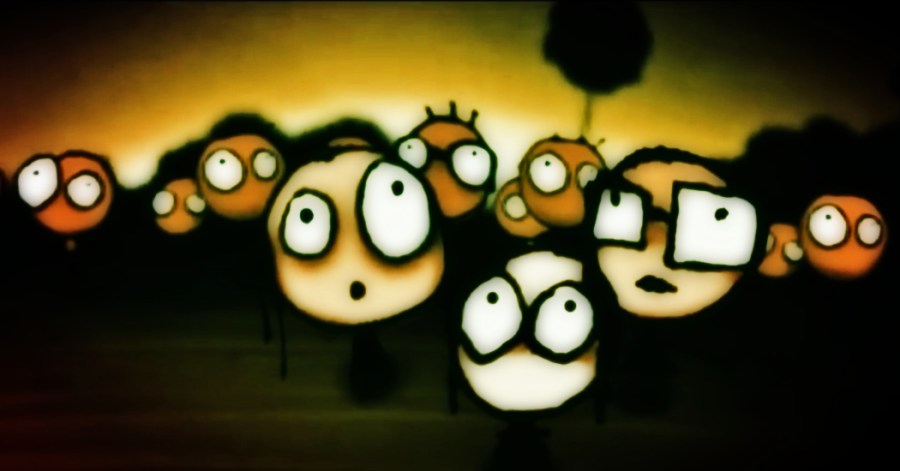 World of Goo is a multi award winning, physics-based, puzzle/construction game. As millions of delicious Goo Balls curiously explore, completely oblivious to the fact that they are in a video game; players must drag and drop these lively globs of goo to build structures, bridges, cannonballs, and giant tongues. Each level is dangerously enchanting and introduces new areas and puzzle challenges to overcome. World of Goo oozes a fairytale of love, conspiracy, and discovery of dangerous beauty in the third dimension.
Related: Nintendo Switch Error Codes List — And How to Fix Them
Captain Toad: Treasure Tracker
Filled with a series of charmingly smart puzzles and brilliantly designed mazes, this adventure puzzle game allows players to cheerfully hunt for treasures as Toad and Toadette. Waddle through traditional 3D Super Mario Bros. themed levels to collect the golden star and discover buried objects, hidden inside dense challenging mazes along the way. With more than 70 aesthetically themed levels, that establish their own unique schemes overtime; Captain Toad: Treasure Tracker is perfect some classic Super Mario Bros. fun, with a brain-teasing twist.
Snipperclips: Cut It Out Together!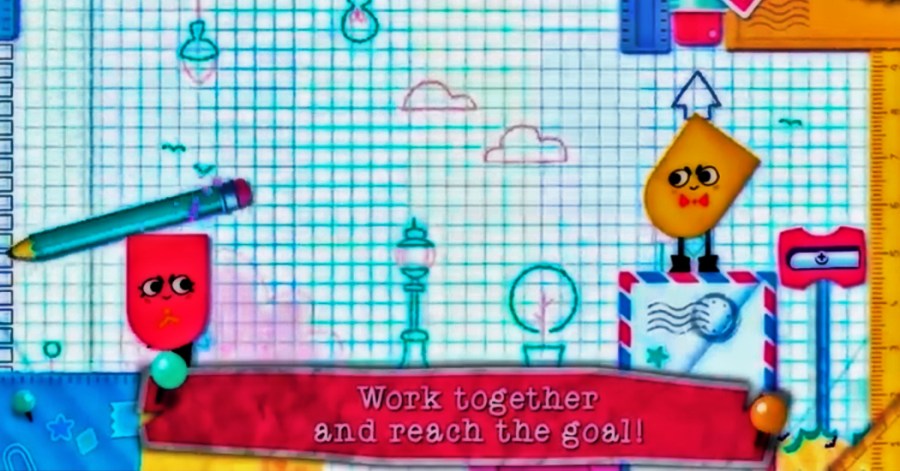 One of the best strategy puzzle games on the Switch, is Snipperclips. Cut the paper characters, Snip and Clip into the correct shapes, in order to solve compelling puzzles in colorful challenges. Explore a variety of activities in an addicting world, full of creativity and imagination. This simple, yet artful puzzle game was designed with a strikingly balanced visual approach, that is meant to be experienced socially. Requiring two or more players, Snipperclips is the ultimate puzzler to play with friends.
Puyo Puyo 2
Sega's crossbreed of its Puyo Puyo series, and Tetris; a falling block puzzle game containing skill battles, that gives a Role Playing feel to the fun. Compete against other players, no matter which falling block game they are currently playing. This not only challenge the players knowledge of the block game they are playing, but it will test the knowledge of the block games their opponents are playing. Puyo Puyo 2 is another classic puzzle game, successfully revived and transformed for the new age gamers.
Need more Switch games to play and connect with friends on? Take a look at this list of the Best Switch Multiplayer Games.