The holiday season is here, and it's also been a huge time for Animal Crossing fans. Between the 2.0 free update for Animal Crossing: New Horizons, and the release of the Happy Home Paradise DLC, Animal Crossing fans have more to be excited about than ever. If you have a friend or loved one in your life that loves Animal Crossing, this holiday season is the perfect time to get a gift that will make their holiday special. Here are 10 great holiday gift ideas for Animal Crossing fans.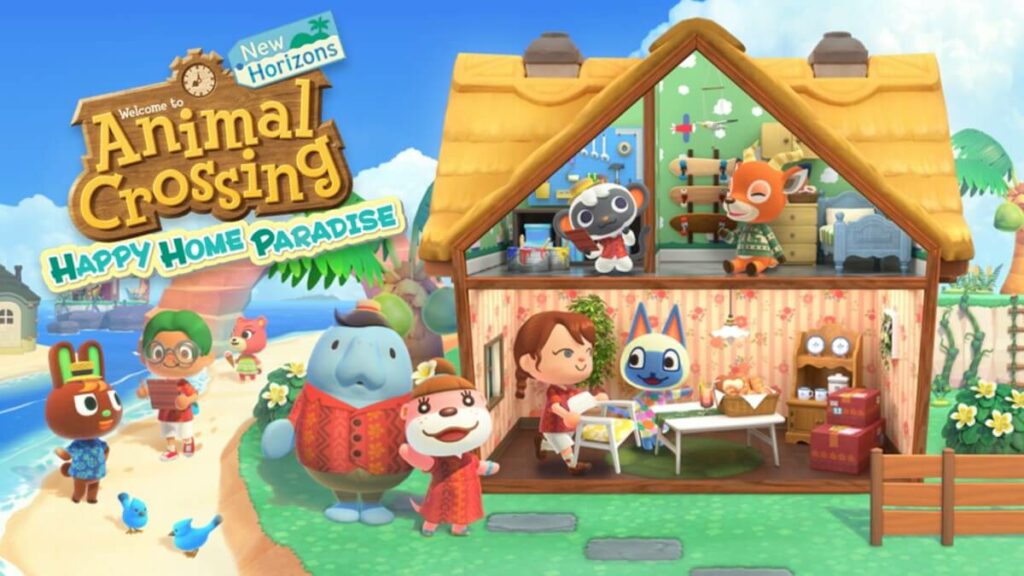 If you know someone with Animal Crossing: New Horizons who doesn't own the DLC yet, it would be a perfect holiday gift for them! The DLC allows players to go to a new string of islands to become home designers. This will give players a lot of fun design missions to do and give players access to new features and items they can bring back to their island as they play. Digital download only. Players must own Animal Crossing: New Horizons to play Happy Home Paradise.
These are hot items and often sell out, but keep checking back for a restock. These cards are fun collectibles and can be scanned with an Amiibo reader to be interactive with Animal Crossing: New Horizons.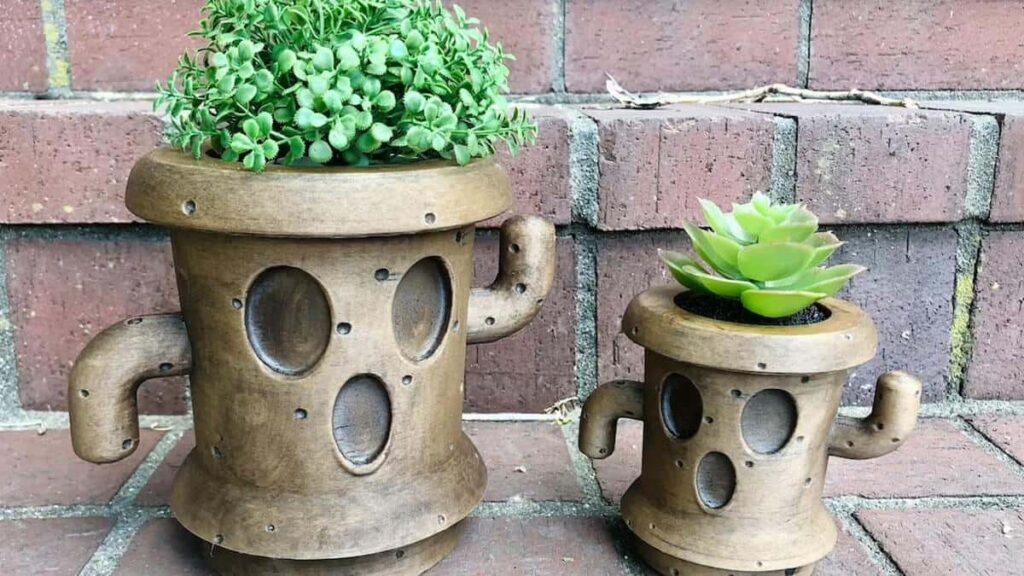 These lovable fan-made succulent planters are shaped to look like Gyroids. It's perfect timing, considering Gyroids made their debut in Animal Crossing: New Horizons at the start of November. They are available in 25 different colors and two sizes!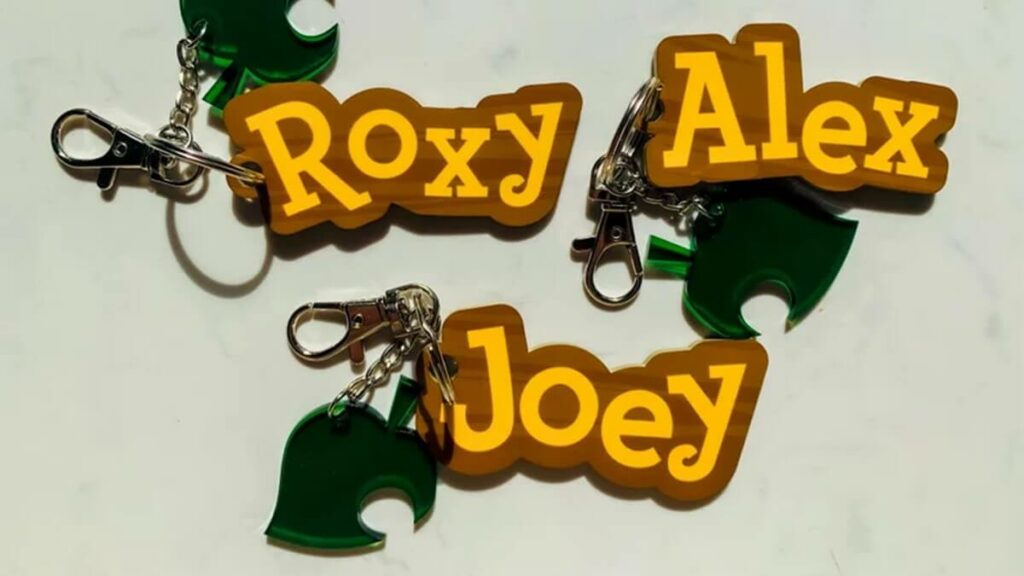 If you can get someone a personalized gift, consider these adorable fan-made custom name keychains. Each comes with a clip, a leaf logo, and your friend or loved one's name customized into the Animal Crossing font and backdrop. You can also get a bag to store it in, designed to look like a Bell Bag for a little extra.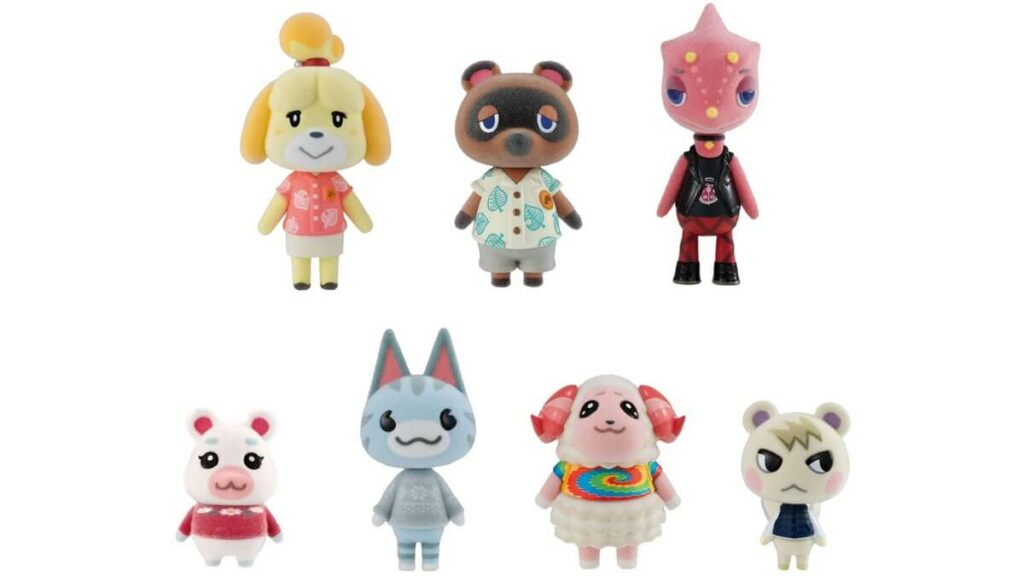 This toy set comes with seven different flocked/furry two-inch figures, each a different character from Animal Crossing: New Horizons. The characters present in this set are Isabelle, Tom Nook, Flick, Flurry, Lolly, Dom, and Marshal.
This officially licensed collector's box is perfect for Animal Crossing fans. The box comes with seven different items:
Timmy and Tommy block calendar
Nook Inc. Drawstring bag
Isabelle comfy socks
A Bell bag blanket
Turnip sticky notes
A Journal with fruit-themed bookmark tabs
A Peach squishy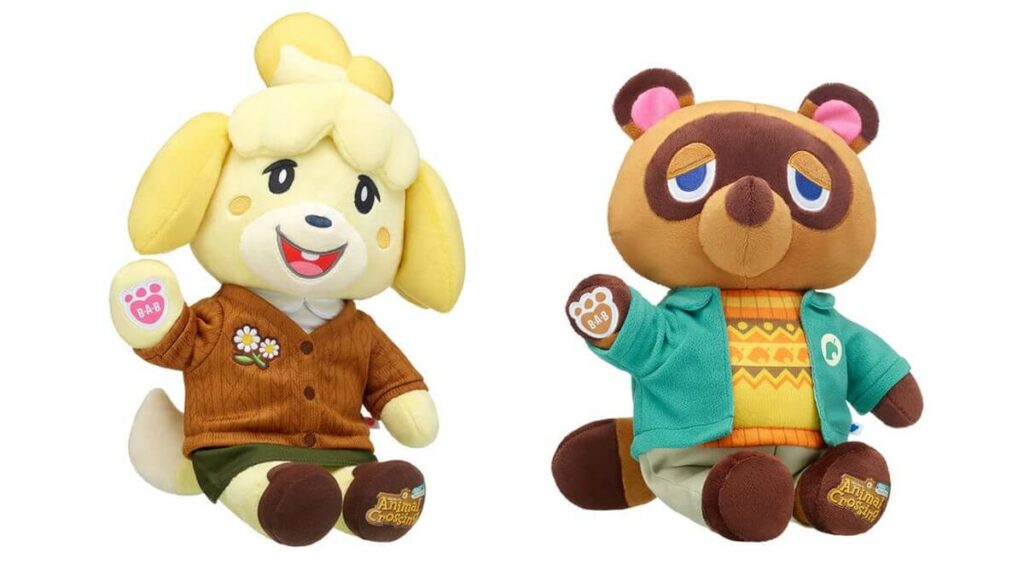 This year, get someone a huggable friend with the Animal Crossing x Build-A-Bear crossover collection. We most recommend two different plushes: the winter variants of Isabelle and Tom Nook, but take a look at all of the choices and add-ons that Build-A-Bear has to offer as well. You can order them stuffed and ready or unstuffed if you want to take your giftee to a local Build-A-Bear Workshop to complete their new friend there.
Isabelle (Winter Version) | Tom Nook (Winter Version)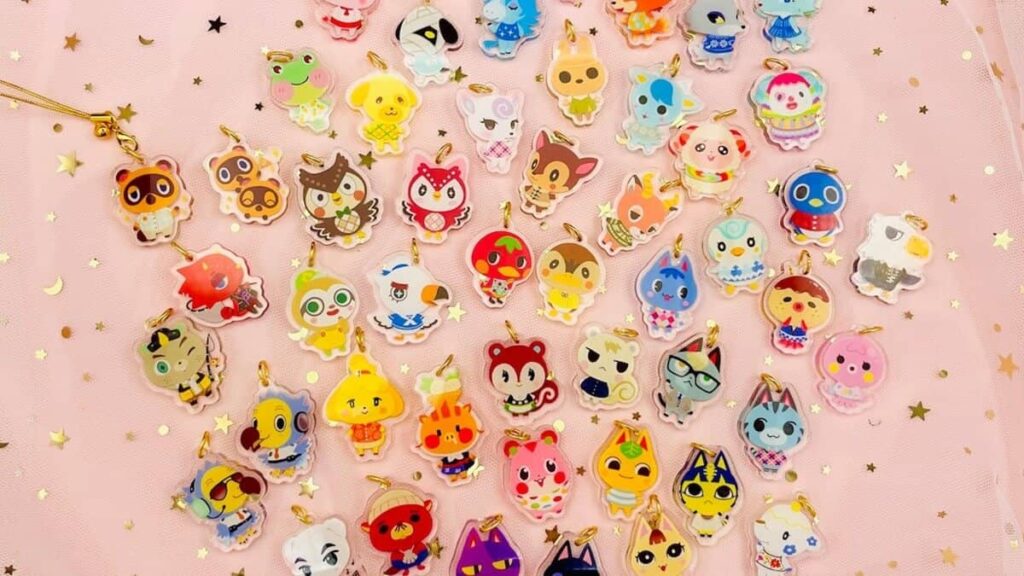 Choose from 50 different villager and NPC characters to get from Animal Crossing: New Horizons as fan-made keychain charms. Note that none of the 2.0 Update or Happy Home Designer DLC characters are currently available in this offer.
If you are looking for the newest and cutest merch, this fan-made crocheted Sasha is the perfect pick. Sasha is a villager from the 2.0 update, and choosing this gift may mean that your giftee is one of the first people to have the physical merch of a new villager.
For more Animal Crossing content, check out All Froggy Chair variants in Animal Crossing: New Horizons on Pro Game Guides.