Apex Legends Mobile is a separate game from Apex Legends, meaning it has separate seasons, separate game modes, and yes, separate cosmetics. For Season 1: Prime Time, there are already a bunch of mobile-exclusive Legend skins, and quite a few of them are a part of the season's Battle Pass. There are only ten Legends currently in Apex Legends Mobile, and more than half of them got a Battle Pass skin in Season 1. Here is every Legend skin on the Apex Legends Mobile Season 1: Prime Time Battle Pass.
Season 1: Prime Time Battle Pass Legend skins
Unlike the standard game, the Battle Passes on Apex Legends Mobile only have 50 levels. That said, including premium options, there are still six Battle Pass exclusive Legend skins. Mirage and Wraith's skins are on the free version pass, while the rest require the premium version of the pass.
Ready for Impact (Legendary Pathfinder skin)
Gentle Giant (Legendary Gibraltar Skin)
Vermin Control (Legendary Caustic skin)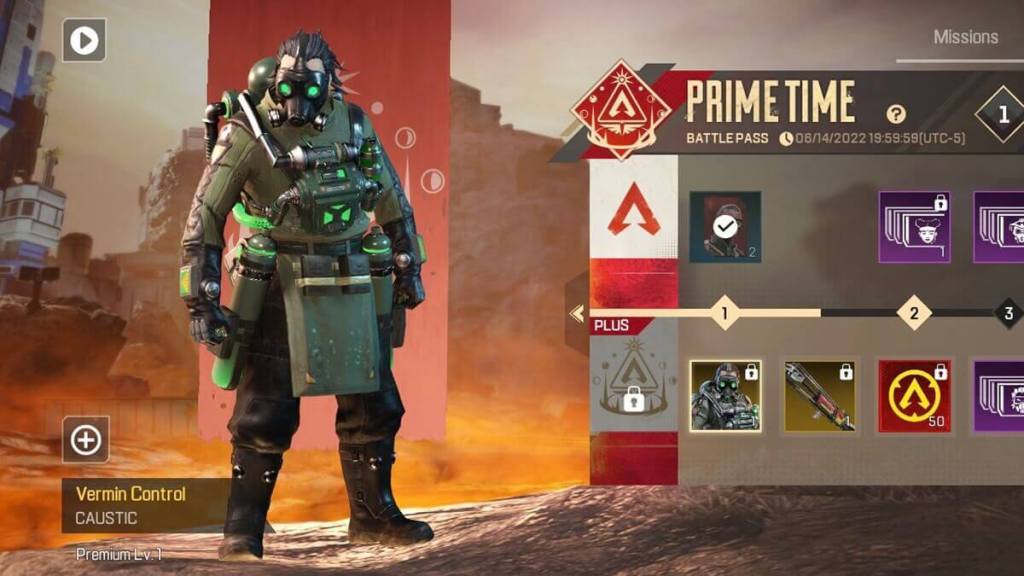 Graffiti Artist (Epic Mirage Skin)
Storied Tradition (Rare Bloodhound Skin)
722 Released (Rare Wraith Skin)
For more Apex Legends Mobile content, check out Apex Legends Mobile launch trailer teases new Legend and announces release date on Pro Game Guides.