In Apex Legends Mobile, fans will get to play with the very first exclusive Legend named Fade. The first seasonal Prime Time battle pass was issued as soon as the game launched, and players need to collect Fade Pieces to unlock the Legend. Fade Pieces are free rewards in the Prime Time battle pass, and you will simply have to play more games to acquire all the chips.
How to unlock Fade in Apex Legends Mobile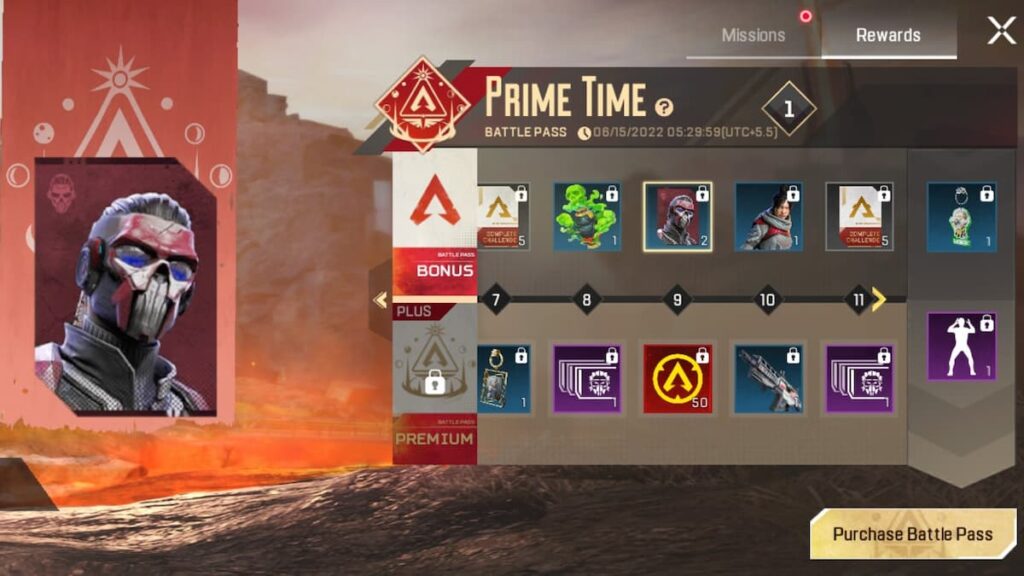 To unlock Fade for free, players will need to collect at least 10 Fade Pieces from the battle pass. Similarly, you can also purchase the Legend by spending 750 Apex Coins. You will get two Fade Pieces each after reaching Tiers 1, 9, 13, 17, and 25 in the Prime Time battle pass. This means players can simply rank up the battle pass quickly to unlock Fade.
Respawn Entertainment's official blog revealed all of Fade's abilities, and this new Legend looks overpowered on paper. Fade's Tactical allows the Legend to return to its previous location by tearing through a portal. It's almost like the reversed version of Wraith's dimensional portals.
What are Fade chips in Apex Legends Mobile?
Fade chips are not used to unlock the Legend. Instead, these are rewards that players will get for completing the limited-time Unleash Punishment event! Fade chips can be used to unlock the various story chapters for the Legend or can be used to purchase cosmetics.
Wondering how to get the best loot from IMC Armories? Check out How the IMC Armory Spectre battles and rewards work in Apex Legends on Pro Game Guides.