The Apex Legends Evolution Event is live until September 28th and features some interesting cosmetics and changes to gameplay. The Evolution Event reveals Rampart's Heirloom set as well as 24 Event cosmetics that can be purchased with Apex Coins or Crafting Metals. However, if players do not want to spend any money or Crafting Metals, there are free rewards to unlock just by playing.
The Evolution Event features a prize tracker with rewards up to 5000 points. To earn Event points, players must finish the Event Challenges, which can be seen on the top right corner of the lobby screen in the event tab. Challenges include playing matches in any mode, dealing damage in Arenas, winning matches of Arenas, dealing damage in Battle Royale, and getting top 10 finishes in Battle Royale.
The free rewards included in the Apex Legends Evolution Event include stat trackers for Lifeline and Seer, five charms, an epic Lifeline skin, and two legendary weapon skins.
The epic Lifeline skin called "Cold Compress" features gloves pulsing with light and a unique color combination. The Lifeline skin is unlocked at 3000 points in the event. The Legendary "Prime Precision" skin resembles the event skin for Pathfinder and can be unlocked at 35000 points. The final free reward in the event is a Legendary Wingman skin called "Final Form" that can be unlocked at 5000 points. It features a unique barrel and roughly matches Fuse's event skin as well.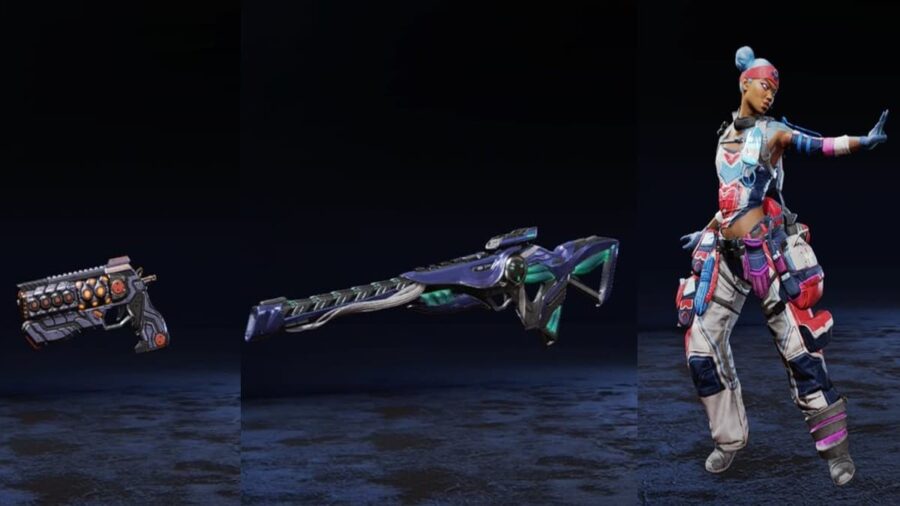 Players can earn points each day while the event goes on to reach the 5000 points in the Evolution Event. The event runs until September 28th and players can test out the new Rampart Arenas Takeover to earn some of the points for the Arenas challenges.
For more Apex Legends guides, check out How to unlock Rampart's Heirloom in Apex Legends on Pro Game Guides.