The Apex Legends Wintertide Event runs from December 6, 2022, to December 27 2022, and features the limited-time mode Winter Express, 24 themed cosmetics to purchase, and a weekly rotating shop. Players can earn the Wraith Prestige skin by collecting all 24 cosmetics, which include Legend skins, weapon skins, and more. Here are all the Legend skins you can collect in the Apex Legends Wintertide Event:
Apex Legends Wintertide Legendary Skins
All Legendary Wintertide Collection Skins available in the Seasonal Collection tab can be purchased for 2,400 Crafting Metals or 1,800 Apex Coins. They can also be found in the Wintertide Collection Apex Packs, which are available for 700 Apex Coins.
Frozen Loyalty Bangalore Skin
The Frozen Loyalty skin looks to be inspired by Game of Thrones' The Night King. Bangalore's crown and armor look very similar to those seen in the popular TV show.
Related: Apex Legends Codes (December 2022)
Elf Made Crypto Skin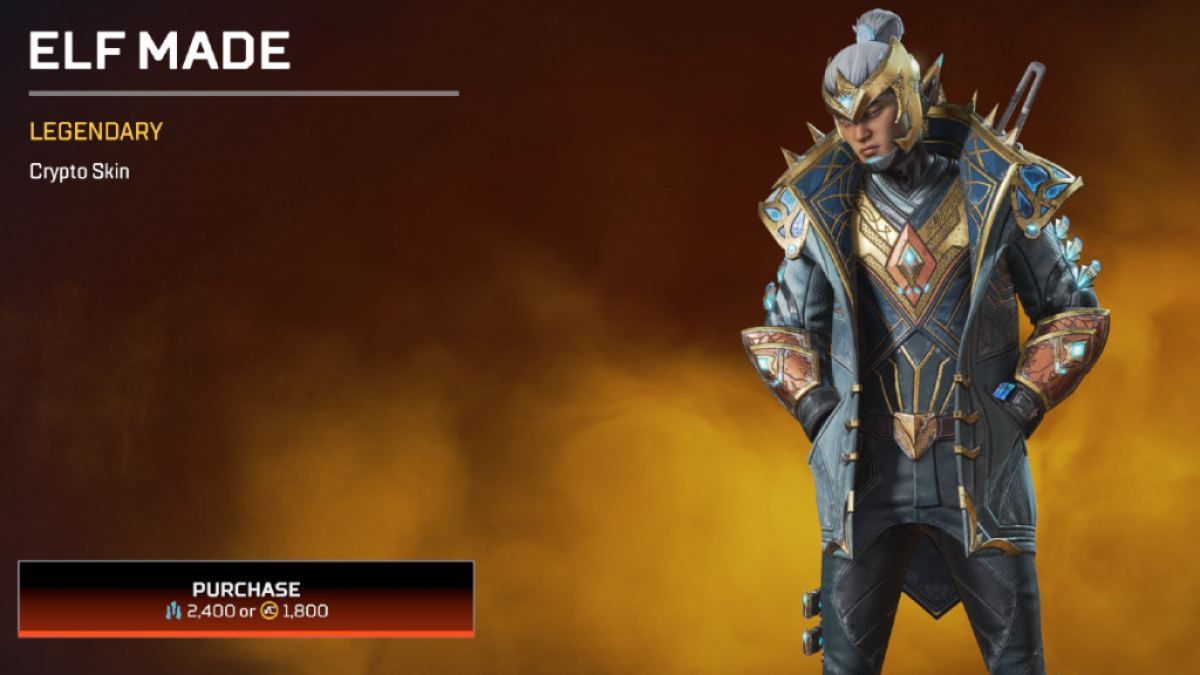 The Elf Made skin seems to be inspired by Elven armor, often seen as very ornate and decorative. The white hair and gold helmet add on to the Elven look, making this Crypto skin look straight from a fantasy setting.
Bone Chill Bloodhound Skin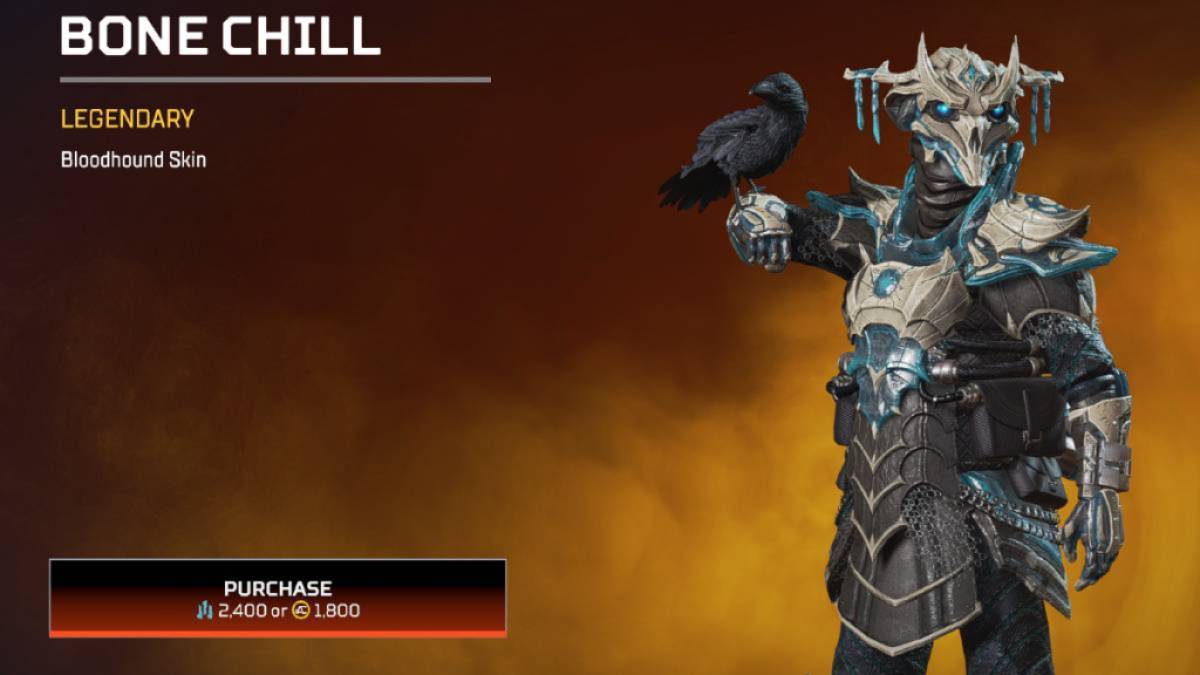 The Bone Chill Bloodhound skin is riddled with icy armor details and bone-colored armor plates. The mask Bloodhound wears is complete with icicles hanging down and glowing blue eyes.
Mane Event Newcastle Skin
The Mane Event Newcastle skin gives the legend a new look with grey armor detailed with fur and icy spikes. Newcastle also wears icy ram horns and dawns a visor resembling X-Men's Cyclops.
Frozen Blossom Valkyrie Skin
The Frozen Blossom skin makes Valkyrie appear with pale blue skin and a light blue and pink kimono-like outfit. Her wings have also been modified to looks like icicles held together by Cherry Blossom vines. The skin has a lot of small details, like Valkyrie's missiles and the many flowers on her outfit.
Frozen Magma Gibraltar Skin
The Frozen Magma skin puts Gibraltar in a blue and red tinted fur coat complete with a demon face shield. The bottom jaw of a beast can be seen on Gibraltar's neck, matching the skull mask with icy horns.
Apex Legends Wintertide Epic Skins
All Epic Legend skins found in the Seasonal Collection tab can be purchased for 1000 Apex Coins, 800 Crafting Metals or found in the Wintertide Collection Apex Packs available for 700 Apex Coins.
Below Zero Horizon Skin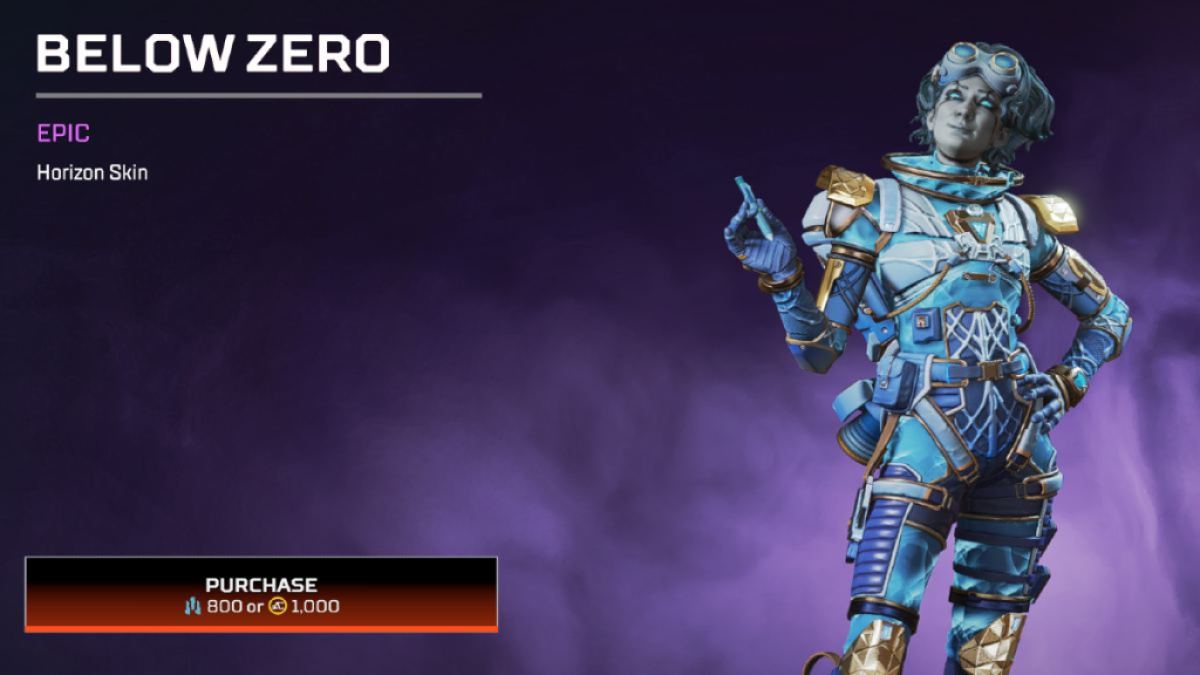 The Below Zero skin has a dynamic moving armor plate with a cracking ice design. Horizon also has a unique design, as her skin is a pale grey with black stripes running down her cheeks.
Tundra Thunder Mad Maggie Skin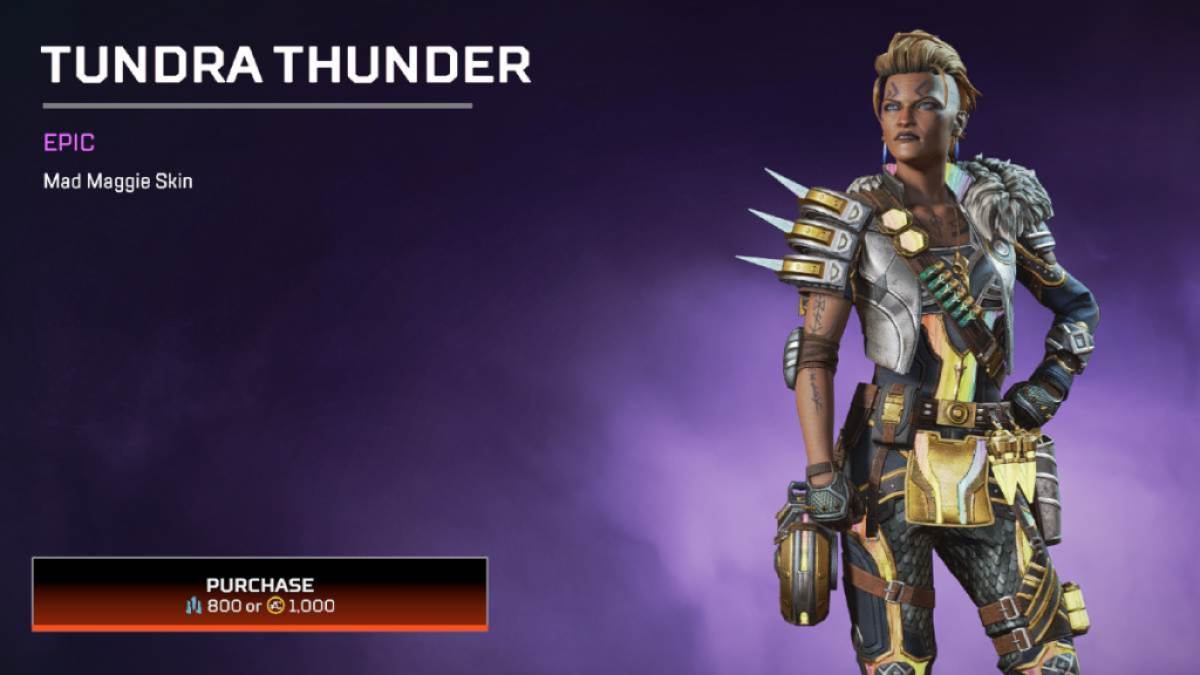 The Tundra Thunder Skin has a subtle, yet very bright moving design. Much of the outfit is lined with a rainbow moving design that really makes the outfit look magical. The gold trim and glowing spikes make this one of the coolest skins to look at in the Wintertide Collection event.
Frostwalker Mirage Skin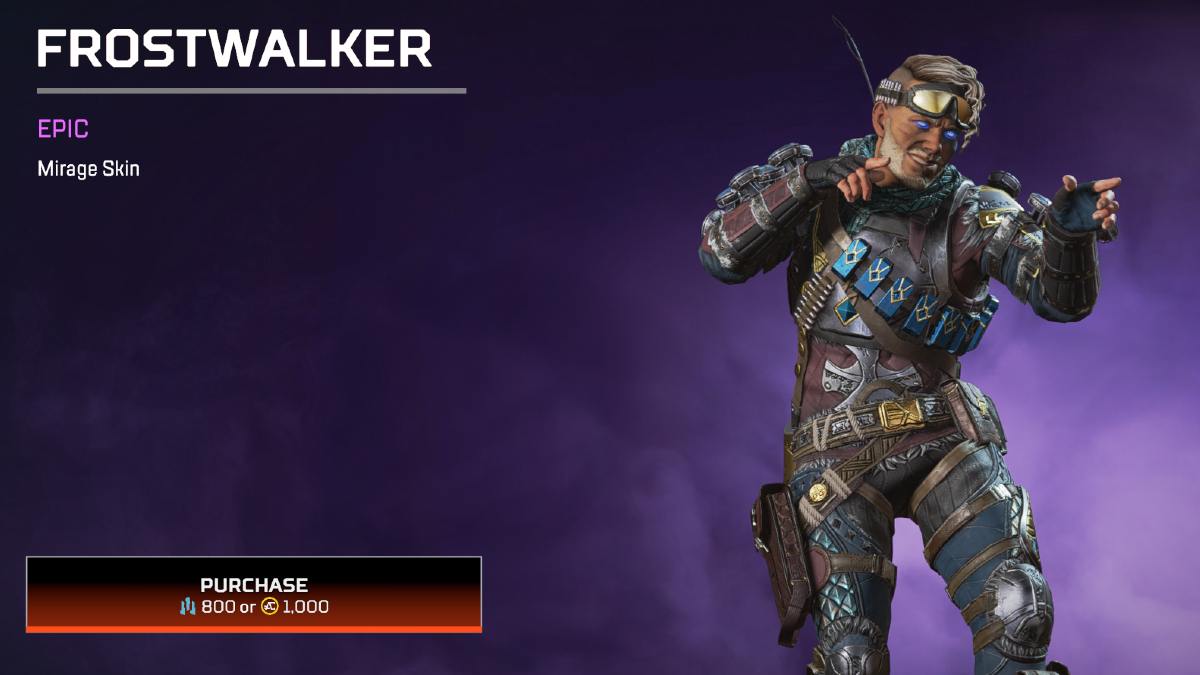 The Frostwalker skin gives Mirage bleached hair and glowing blue eyes. His outfit is also detailed with runic carvings, which emit a glow aura.
Stay Frosty Wraith Skin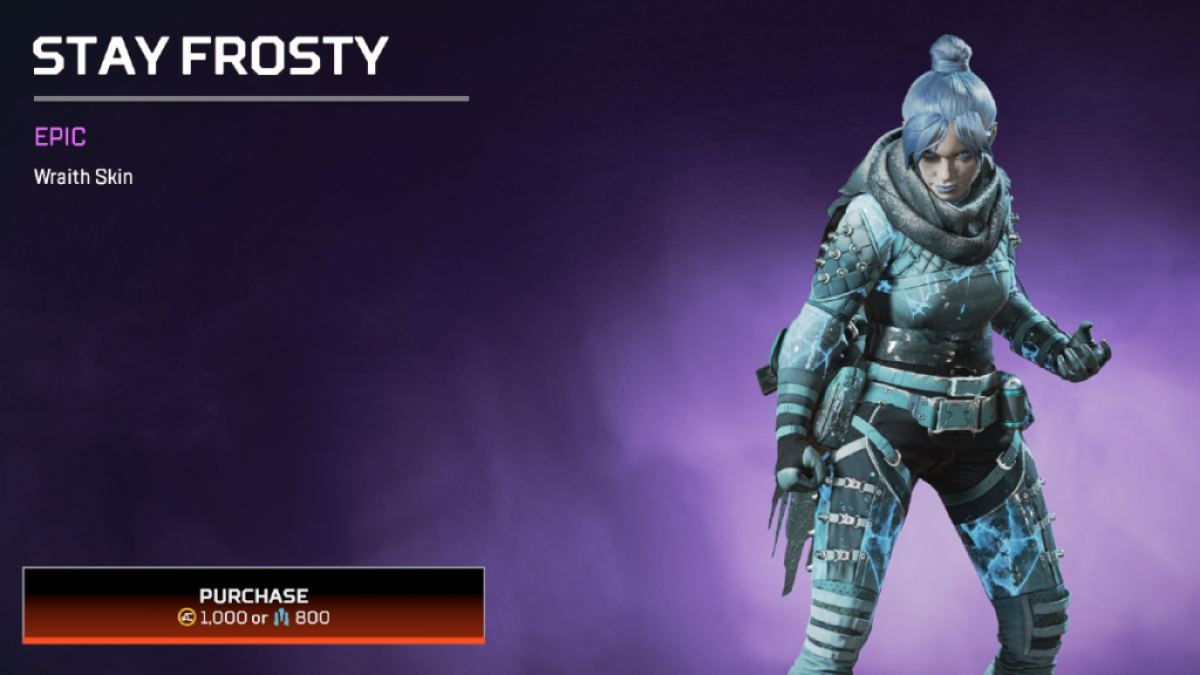 The Stay Frosty skin gives Wraith an icy outfit that glows blue and cracks down the ice. Her pale blue and silver hair make her blend in with the the winter environment.
For more on Apex Legends, check out Apex Legends Wintertide Event free reward track here on Pro Game Guides.