Apex Legends Season 10 features a number of weapon updates including new hop-ups, changes to attachments, and changes to weapon stats. Apex Legends Season 10 is now live so here is all the weapon changes players will find in the update.
Hop-ups
The Anvil Receiver and the Quickdraw Holster will be vaulted in Season 10. The new Hop-up this season is the Boosted Loader for the Hemlock and the Wingman. According to the Season 10 patch notes, the effect of the Boosted Loader is "Reloading near empty (but not at 0) increases reload speed and overloads the next magazine with extra rounds."
The Alternator is now a care package weapon but will come equipped with the Disruptor Rounds Hop-up, which was first introduced in Season 2. The Disruptor Rounds now do 40% increased damage to shields, so it packs a powerful punch.
Magazines and Stocks
Magazines will no longer provide reload speed increases, but will be transferred to stocks of the same rarity. The reason for the change is to increase the value of stocks since magazines are already one of the most valuable loot items. Marksman weapons including the 30-30 Repeater, the G7 Scout, and Triple Take will all use sniper stocks instead of standard stocks. Sniper stocks for Marksman weapons will also provide more stability and sway reduction, but will not have as big of handling bonuses as standard stocks.
Weapon Changes
L-Star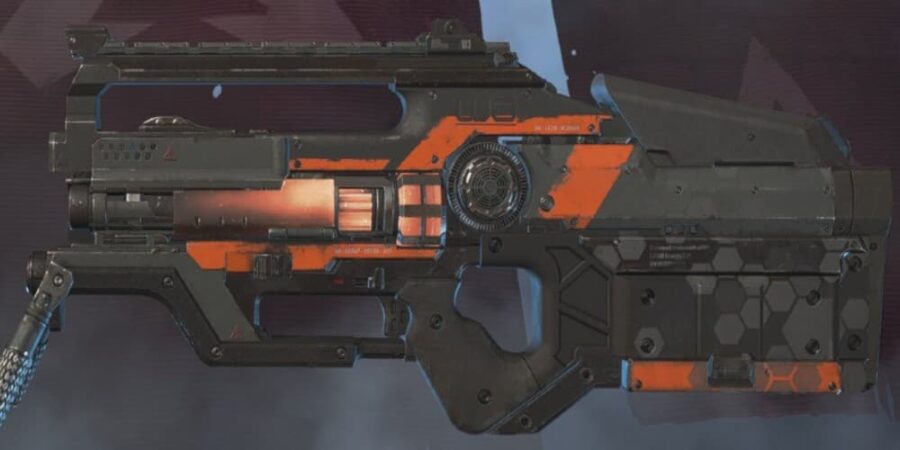 The L-Star now takes both magazines and barrel stabilizers. The L-Star still does not have limited mags, but with the attachment, the weapon will fire more rounds before overheating and will cool down slightly faster. The hipfire spread has also been increased, so the L-Star will be more difficult to spray and pray. The projectile VFX and first-person hit effect have been reduced, meaning the energy bullets will clutter the screen less and enemies will be more visible with fewer special effects on hits.
Prowler
The Prowler is being moved from a care package weapon to ground loot, so it is also receiving a slight nerf. The time between bursts has been increased from .2 to .24 seconds. The Prowler will also not come with the Select Fire Hop-up, so the burst will be the default firing method.
EVA-8
The EVA-8 has been the most popular shotgun in the game so it is receiving a slight nerf. The EVA-8 will have drastically reduced bolt fire bonuses, meaning that higher rarity bolt attachments will not overpower the shotgun.
30-30 Repeater
The 30-30 Repeater is already receiving a buff due to Marksman Rifles getting increased bonuses from sniper stocks, but it is also getting its own upgrade. The 30-30 Repeater will also have increased reload speed from stocks, which will alleviate the excessive time reloading when using the weapon.
For more Apex Legends guides, check out All Legend Changes in Apex Legends Season 10 on Pro Game Guides.