In previous Collection Events, challenges were done to earn points for the free reward tracker, but in the Neon Network event, earning free rewards is much more unique and interactive. For example, players can also jump into the new Kill Code game mode, which is a single-player experience where you take on a heist as Loba. I am very much enjoying the twist on the Apex Legends Collection Event, as they have previously been a little repetitive. Here is how to get Computer Nodes Currency in Apex Legends.
Where to find Computer Nodes in Apex Legends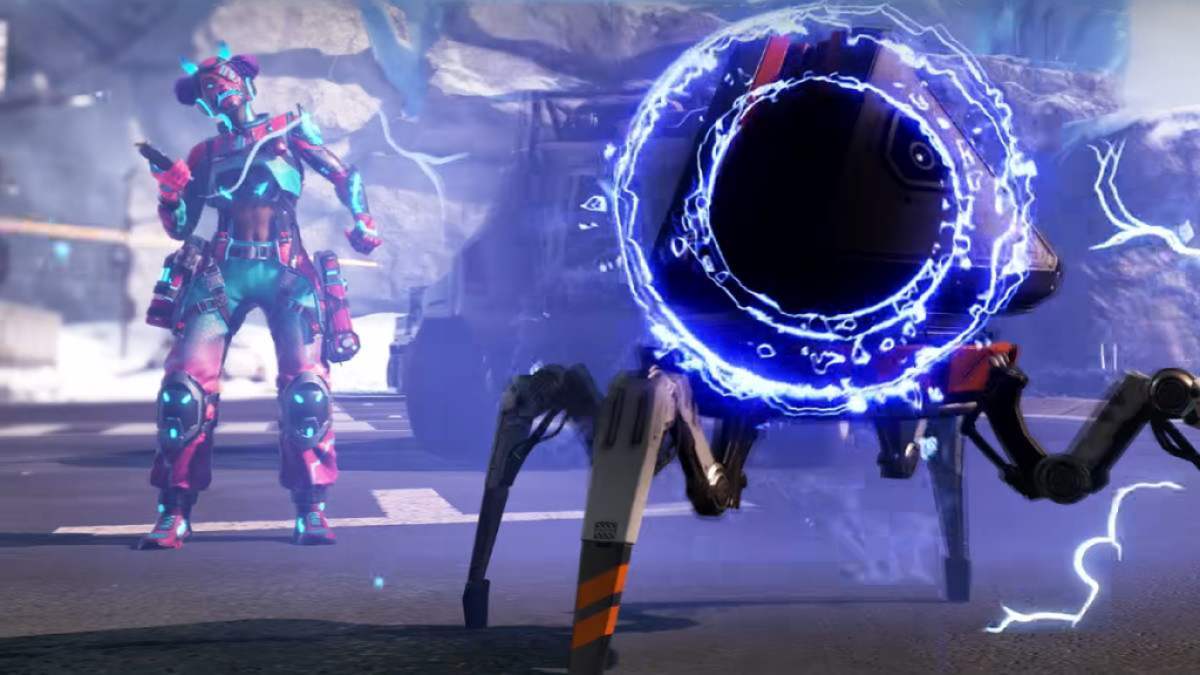 To get Computer Nodes Currency in Apex Legends, you must play a non-ranked Battle Royale match during the Neon Network Collection Event. During the match, you can use a special item called the Node Tracker to find locations to gather the Computer Nodes and other items.
Once you follow the Node Tracker to a location, you can hack the location to produce a Loot Tick, which will have Computer Nodes and items inside. You can only use five Node Trackers a day, so make sure you are finding the locations when you activate the Node Tracker in a match.
Related: Apex Legends Codes
What are Computer Nodes used for in Apex Legends?
Computer Nodes can be spent in the Rewards Shop located on the right side of the lobby screen or in the Seasonal Tab. Here are all the items in the Reward Shop that can be purchased with Computer Nodes.
Radiant Raver Epic Loba Skin: 7,000 Computer Nodes
Lightbreaker Epic R-301 Skin: 5,000 Computer Nodes
Raving Wolf Charm and Loba Pack: 4,000 Computer Nodes
Arcane Sigil Charm and Crypto Pack: 4,000 Computer Nodes
Behind the Mask Charm and Valkyrie Pack: 4,000 Computer Nodes
Last Shot Loba Frame: 3,000 Computer Nodes
Loch and Load Holospray: 3,000 Computer Nodes
Battle Pass Level (Repeatable): 2,000 Computer Nodes and all other rewards must be unlocked
Collecting Computer Nodes will also unlock badges and story progression for the Neon Network event. In order to unlock the full story and all four badges, you must collect 30,000 Computer Nodes.
For more on Apex Legends, check out Apex Legends stat tracker – How to check your Apex Legends stats here on Pro Game Guides.