The Apex Legends Neon Network Collection Event features all-new ways to earn rewards throughout the event. In previous Collection Events, players earned points to complete the free reward track and completed objectives in order to unlock Collection Badges. In Neon Network, the reward system is part of the new Node Tracker Takeover, which tasks players with finding Computer Nodes during non-ranked Battle Royale games. The Neon Network Event still features Badges to earn, and here is how to unlock them.
How to get all Badges in the Neon Network Collection Event in Apex Legends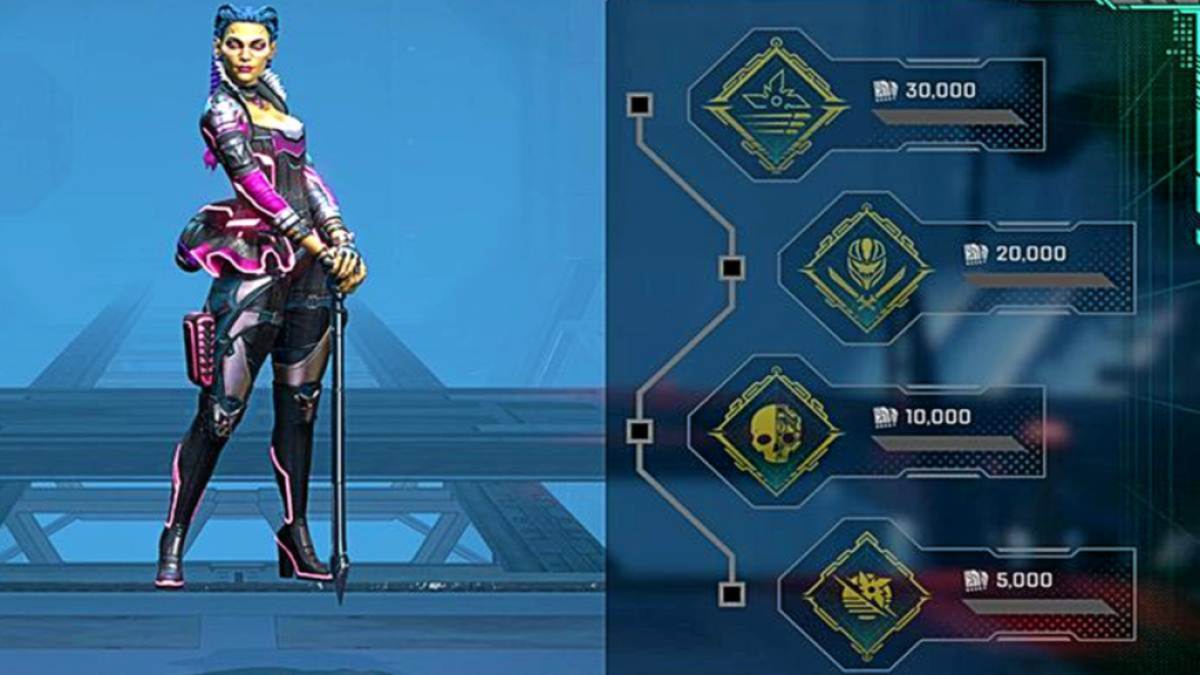 To unlock Neon Network Collection Badges, players must collect Computer Nodes, which can be found during matches through the Node Tracker Takeover mode. There are four tiers to complete, which will unlock Badges and the Neon Network story progression. Here are the tiers for unlocking each badge and each piece of the story:
5,000 Computer Nodes
10,000 Computer Nodes
20,000 Computer Nodes
30,000 Computer Nodes
How to play the Node Tracker Takeover mode in Apex Legends
The Node Tracker Takeover is part of any non-ranked Battle Royale match during the Neon Network Collection Event. Simply jump into a public match and start looking for those Node locations using the special Node Tracker item. Each Node you find will bring you closer to unlocking the Collection Badges and uncovering the Neon Network story.
Related: Apex Legends Codes
How to collect Computer Nodes in Apex Legends
Computer Nodes are collected in matches during the Neon Network Event running from July 25, 2023, to August 8, 2023. To collect Computer Nodes during matches, you must use the special Node Tracker item, which will point you in the direction of nearby locations to collect Computer Nodes.
After following the tracker, you will find transparent blue domes, and once inside of those, you can hack the location and receive a Loot Tick, which will contain items as well as the Computer Nodes. After the match ends, you will receive the Nodes, which will unlock the Collection Badges and can also be spent in the Rewards Shop.
For more on Apex Legends, check out Apex Legends stat tracker – How to check your Apex Legends stats here on Pro Game Guides.