Armored Core 6: Fires of Rubicon is the latest iteration in a franchise that dates back to the bygone era of the PlayStation 1. Back then technology was limited, and what FromSoftware wanted to achieve was not possible at the time. However, this is 2023, and the studio has pulled out all the stops to enchant those new to the franchise as well as veterans of the series like myself.
The result of FromSoftware's efforts is a brilliant blend of ideas—some brand-new, and some pulled from the success of the Souls series over the last decade. If you ever wondered what warfare would look like if gigantic, partially autonomous mechanized horrors went head-to-head on a battlefield the surface area of an entire planet, it's as glorious as it sounds.
Gameplay
The gameplay loop in Armored Core 6 is simplistic. After a brief tutorial mission, you arrive in your hangar where you can equip your Armored Core (AC) with a wide assortment of parts you scavenge from battle (or purchase in the shop with currency earned from missions). Parts vary wildly and can dramatically affect the way your AC functions, as depicted by the stats on display while you put everything together.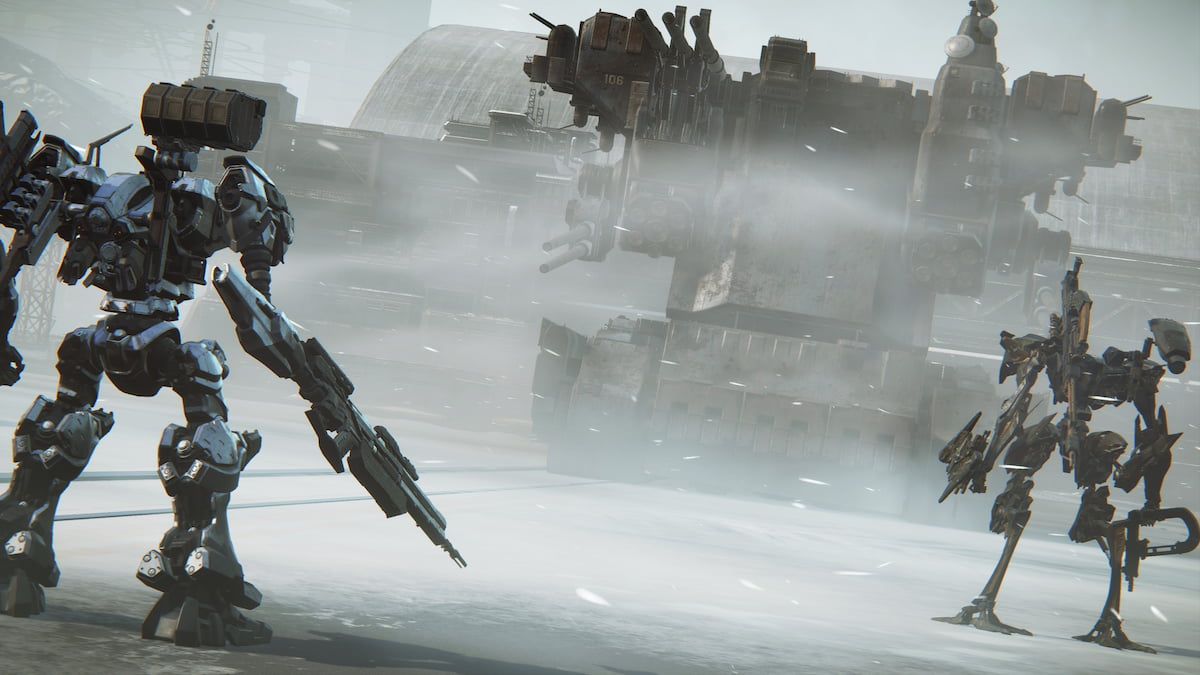 For example, equipping your AC with bipedal legs will allow it to handle more weight and jump higher at no additional cost. This could be a massive boon toward your success, but no two missions are the same, which means you're forced to tailor your AC's build to tangle with whatever Rubicon has to throw you at any given moment. This is further encouraged when you fail, as you're given the option to mess around with your AC when you unfortunately explode in a crimson blaze of glory.
When your AC is ready you take it out on Sortie Missions, which are rather simplistic, often telling you to defend something, go to some place, or blow something up. It is the moment-to-moment combat in these missions that makes this game shine through. Whether you're a lightweight AC or a mecha tank on treads, you'll be zipping about the battlefield at such blinding speeds it can be difficult to track all the action going on at any given moment. On top of the fast-paced movement, you're equipped with four possible weapons, all with their own ammo counts or heat gauges you need to keep track of, as you fire all four at once.
On top of all that, the enemies of Armored Core 6 want to make you a burning crater. They range from two different types: reliable fodder and FromSoftware bosses. There's usually a lot of reliable fodder, but they can reliably be brought to heel with one or two shots from most weapons, especially as you get new parts to play around with. However, FromSoftware's signature boss encounters are well-present here, offering exhilarating skill checks to make sure you're learning everything AC6 wants you to learn.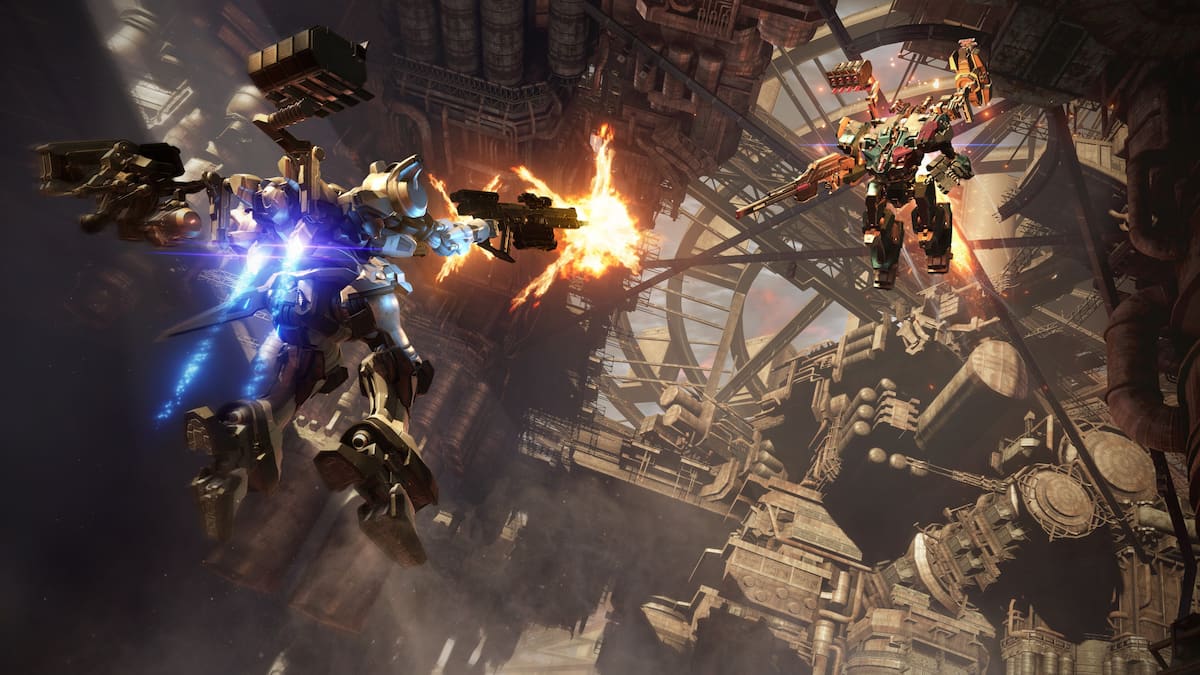 The gameplay loop reaches its end and new beginning once you complete a mission. It's then you return to your hanger to buy more parts and to select the next mission. The simplicity begs you to focus most of your time on building your AC and deploying it to the next battlefield, and I'm all for it. The game is a blast with lots of moving parts where it matters, and practically none at all where it doesn't.
Score: 5/5
Narrative
The storyline of Armored Core 6 takes place on the fictional planet of Rubicon. You play a 621—an independent mercenary seeking an infinite resource called Coral under the strict instruction of Handler Walter (your master, effectively).
As a merc, you're given the choice to accept missions from all the Private Military Corporations (PMCs) also looking for Coral, in order to satisfy your own needs. It's common to accept a mission from the Redguns and then be fighting them on the very next mission.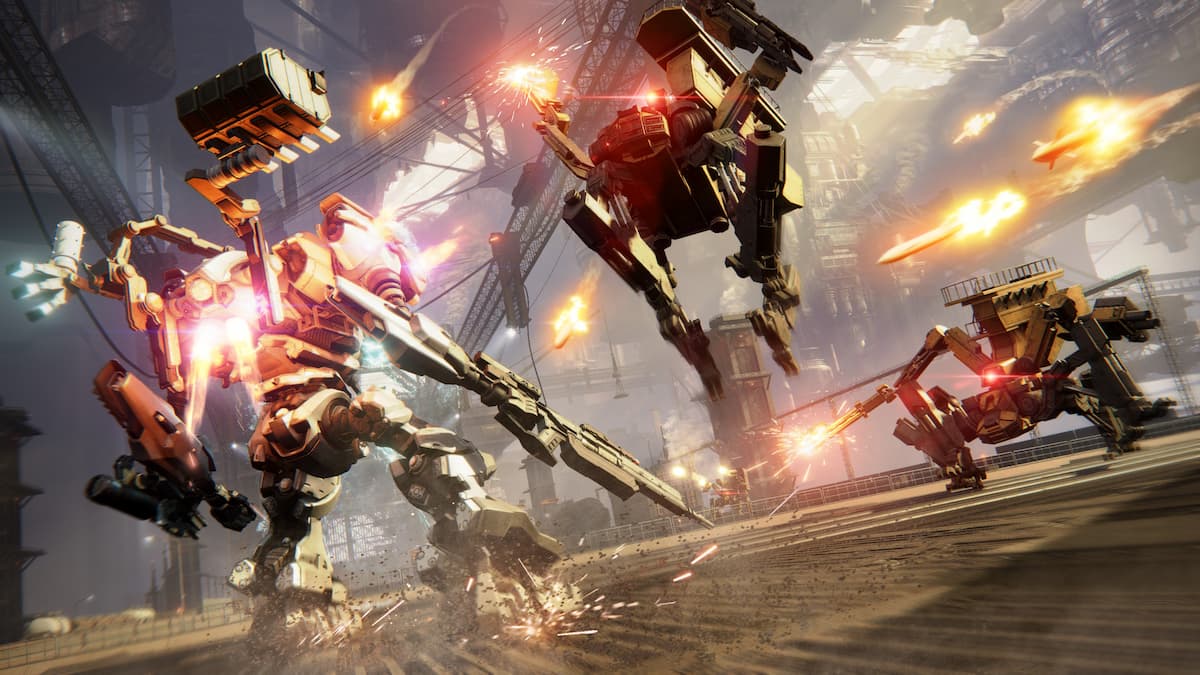 Due to the fractured nature of your job description, the narrative of Armored Core 6 is not told in a straightforward manner. Much like past FromSoftware titles, the story is given to you in pieces, and you have to work for yourself to piece together the full picture if you looking to understand it. The story really doesn't come together until toward the end, but once it does, it's enough to tug on the ol' heartstrings a little bit.
Score: 4/5
Graphics & Performance
If there's any place where Armored Core 6 suffers, it is in the graphics department. Rubicon is a varied location, but no matter where you are, you'll be seeing the same shades of grey and brown throughout your entire playthrough. Environments can appear somewhat washed out at times, and textures appear muddied and flat, especially flat surfaces such as buildings. There are just too many glaring compromises in overall fidelity.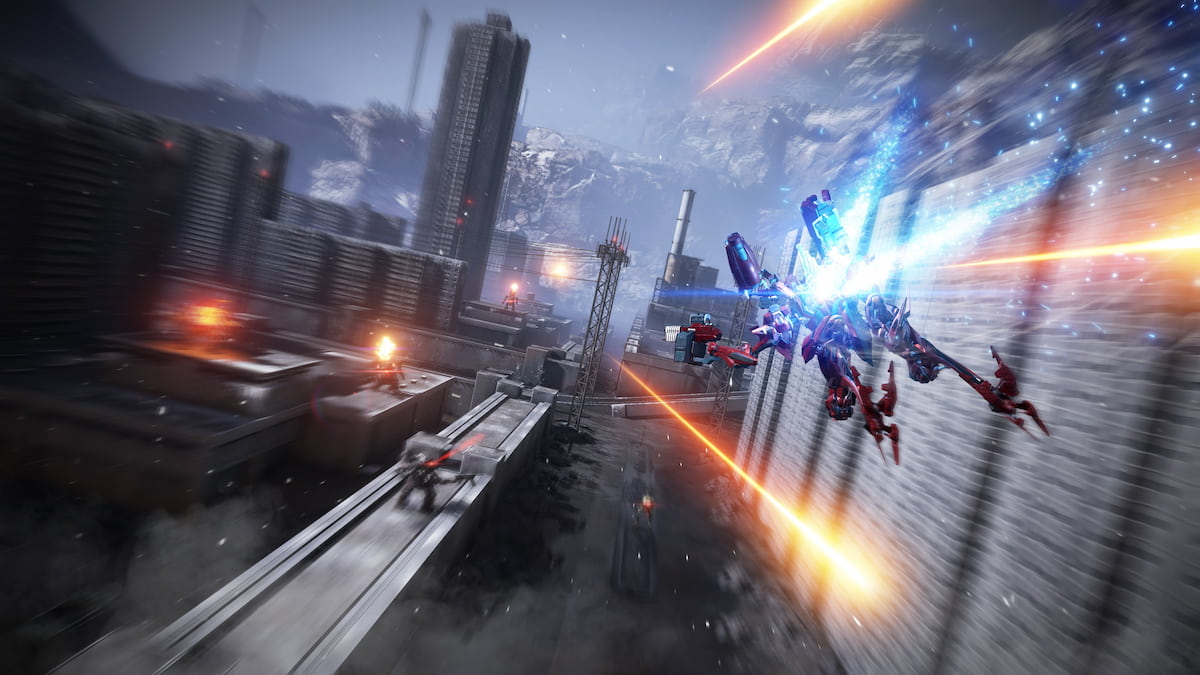 However, it's no doubt due in part to lesser graphics that I can report performance is stellar across the board. On current consoles, Armored Core 6 is able to remain at a stable 60 FPS at all times, despite the amount of action that can be on screen at once. On PC with a GTX 3060, i9-10850k at 4GHz, and 32GB RAM, I was easily able to maintain 120 FPS no matter what was going on; if there were any dips, I sure didn't notice. Given the pacing of the action, being able to maintain a stable FPS is far more important than glorified graphics, and I'm glad FromSoftware prioritized the former.
Score: 4/5
Sound & Voice-overs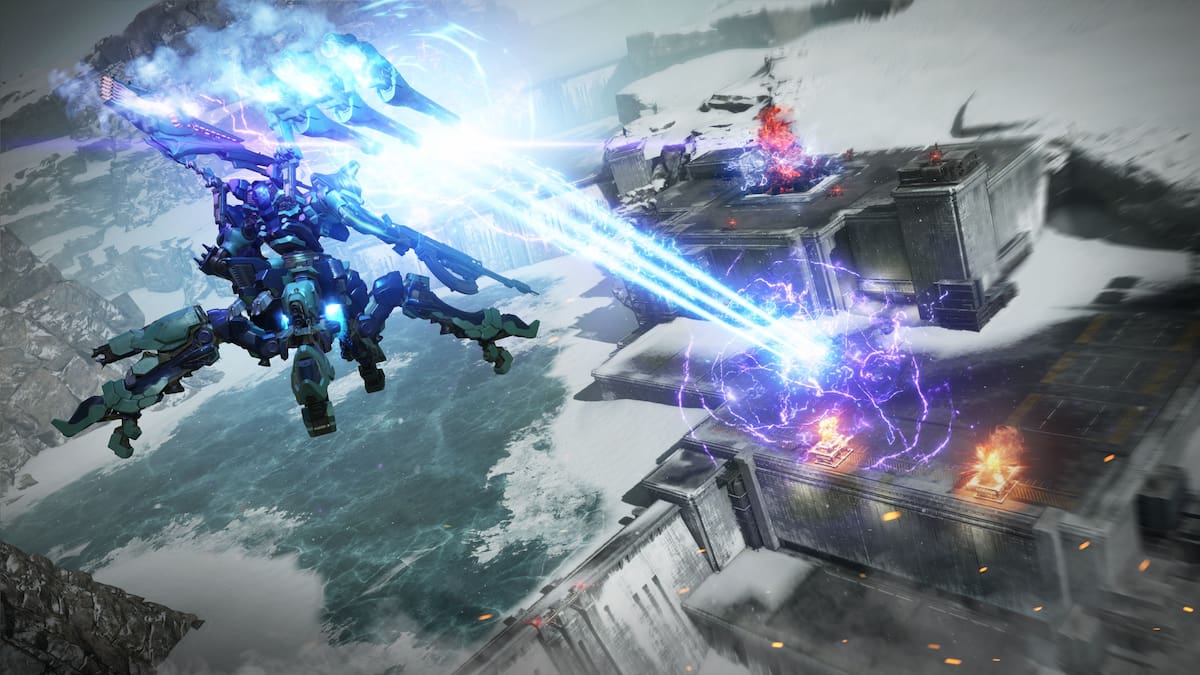 Firing a massive cannon from the back of your trusty AC sounds like you're about to blow a hole through a mountain. It doesn't end with cannons: miniguns purr when you hold the trigger, laser guns simmer with heat as they intensify, and bullets rattle off of cold steel when they ricochet. Armored Core 6 sounds amazing in every possible aspect of combat; when you're hit by something, you know what hit you just from the audio cues alone (always a hallmark of great sound design).
As for voice-overs, every spoken word and every phrase uttered defined the personality of a character almost immediately. From the two-timey Cinder Carla to the mouthy G1 Michigan, it was easy to tell who was speaking and why, without even looking at their names. Absolutely stellar work here.
Score: 5/5
Verdict - Armored Core 6 is a holy resurrection of the mecha genre
Armored Core 6 is a superior title that will go down with the rest of FromSoftware's games as a masterpiece. The moment-to-moment gameplay is second to none (especially with its perfect performance), and while it leaves much to be desired graphically from a title in 2023, it gets what it absolutely needs to right and leaves a tremendous impression.