As Dusk Falls is the perfect interactive story game to play with friends or take on solo. It is a thrilling tale full of conflict, tough decisions, and thought-provoking moments. You are tasked with making the calls with dialogue selections and action choices, which pave the way through the story and determine the outcomes. Even the tasks that don't seem that important could have lasting effects on the story and how characters act toward you later in the game. So make choices wisely and get ready to complete quick-time events so you can have the best outcomes.
How to clean before Michelle gets home in As Dusk Falls
In the flashback of Vince in California before the move, you are tasked with cleaning up the house before Michelle returns with Zoe. Since you accidentally fell asleep, you now only have a few minutes to complete the tasks Michelle hoped you would do.
Four tasks must be done to complete the cleaning, and you'll have to use your time wisely. If you get distracted doing other things that pop up on the screen when hovered over, you will fail to finish the chores. As you select each task, you will need to complete QTEs to finish them successfully. They all have three sets of actions to complete, so be ready for quick reactions. These are all the tasks you can do:
Clean the dishes
Fix the AC
Pack boxes
Pack photos
Once you complete these actions, there is a chance you will have a bit of extra time. You can either make dessert or decide to do the other additional activities such as go outside or watch tv.
Related: How to get the What's Done is Done achievement in As Dusk Falls
What happens if you clean everything in time
If you complete all the actions before Michelle gets home, she will be pleased to find you have finished everything and appreciate Vince's help. She won't be as worried about Vince and won't question why the tasks haven't been completed.
What happens if you don't clean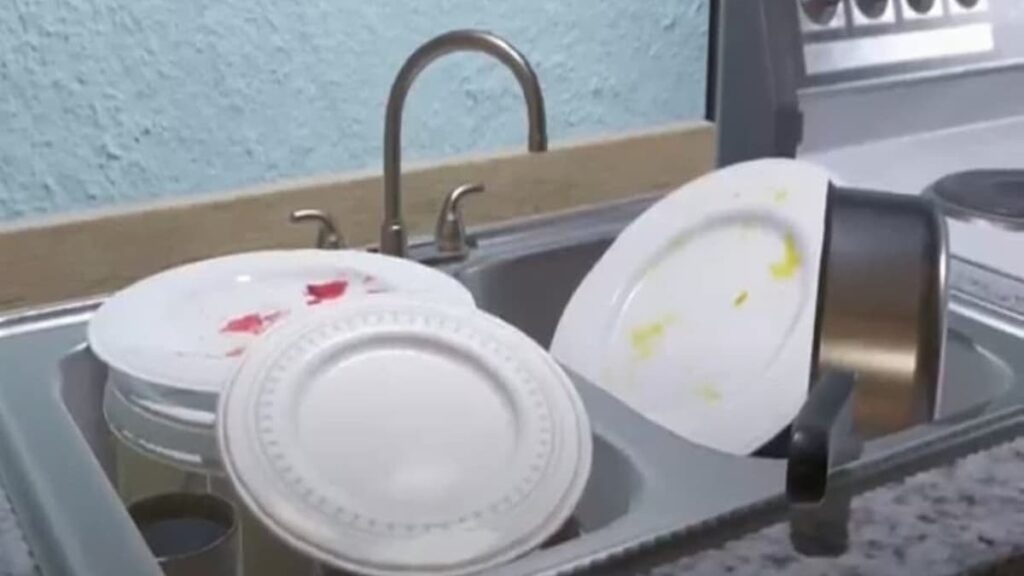 If the tasks aren't completed by the time Michelle gets home, she will be disappointed with Vince for not completing the chores. She will worry about how he is feeling and question what happened that prevented him from getting them done. Vince can then defend himself by telling the truth and telling her he fell asleep or decide instead to tell her he did his best.
It's up to you how you choose to build the story, but if you're hoping for a better reaction from Michelle, this is how you can clean up the house before she returns. Let us know how it went for you in the comments below!
Looking for more Pro Game Guides As Dusk Falls content? Check out our guides on All traits in As Dusk Falls or How many chapters are there in As Dusk Falls!