Questing is a big part of Atelier Ryza 2; after all, it's a JRPG, so here's how to do quests and where to find them in the game.
Where to find quests in
Atelier Ryza 2
To do quests, you will first need to find or accept them; either isn't hard as there is a location just for this purpose. It is called the cafe, and it is located in the Weisheit Academy District, as shown by the red circle in the image below.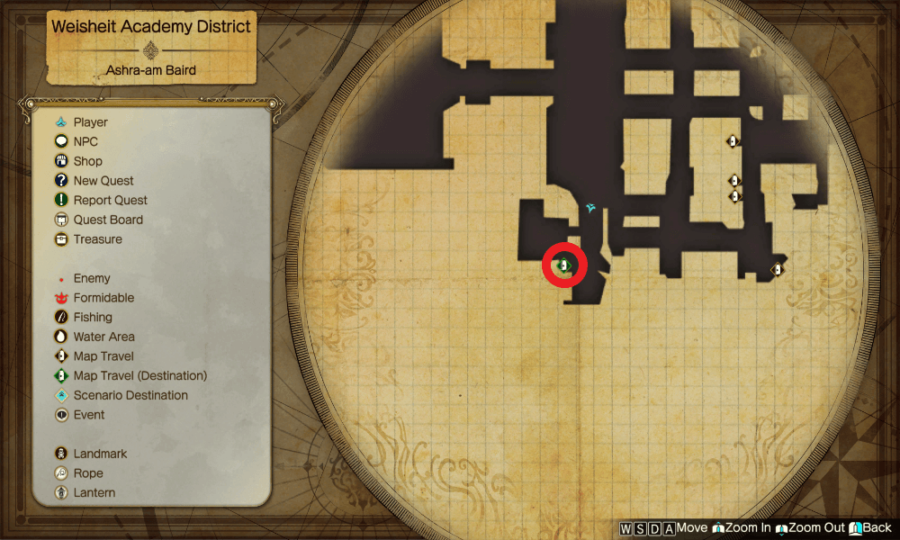 There you will be able to accept all kinds of side quests, to make a little extra money, earn XP, and who knows, maybe find some rare ingredients to use in alchemy.
You can find and accept quests inside the cafe via the quest board shown below. To use it, just walk up and hit e, or click on it. From there on, you will be able to browse quests, see their objective, end date, and rewards.
Related: Where to find the cafe in Atelier Ryza 2.
As a side note, make sure to check the reward, and some will require you to pay a fee before you can accept them, so keep this in mind before accepting any new quests. Along with these quest board quests, you can also find people in the city offering jobs or quests directly.
NPCs may also find you and offer you quests, if you earn a high enough rep from completing jobs; you will also unlock more difficult quests as you earn rep from doing quests. Party members will also sometimes offer you special party quests, and you will occasionally need to complete quests during the storyline.
However, before you can access the quest board, you will need to play through the game until you complete the Abelheim Mannor story questline that will have you crafting demolition bombs. After this point, you will be able to accept and take on any quests you want in Atelier Ryza 2 fromt the quest board.
For more on Atelier Ryza 2, we at PGG have you covered with excellent guides like our synthesis guide and how to change outfits in Atelier Ryza 2.